Since the new millennium touched down, technology has upped its game and from then on the internet, social media and various smart-phone apps hav taken the world by storm and communication between people has become more entertaining than ever. From Twitter to Instagram and now to Snapchat - they just keep on coming and people go nuts about them as every day, more and more people just kept on jumping on the social media bandwagon.
Snapchat is starting to be the new social media app craze in the Philippines as more and more famous Filipino celebrities start using Snapchat on a regular basis to keep in touch with their friends, fans and followers. Also did I mention that one of the founders of Snapchat, Bobby Murphy, is of Filipino descent?
Here's a list of 10 lifestyle and travel bloggers from the Philippines who are all using Snapchat as a medium to reach their readers on a whole new level, so that they can keep on inspiring them to believe that having a 3rd world passport won't stop us exploring the world.
1. Kach of Two Monkeys Travel Group @monkeystravel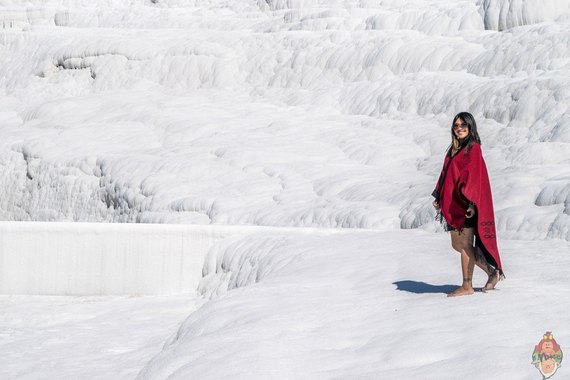 Kach is an inspiring travel blogger who has been to over 40 countries and 5 continents, met the love of her life on the road and together they are planning on their greatest adventure to Antarctica. Her goal is to visit 100 countries and has been traveling since 2013! Kach has a handful of experiences in her pocket and some of them includes glacier trekking in Patagonia, skydiving in Dubai, sailing in the Amazon and hiking Machu Picchu.
2. Yoshke and Vins of The Poor Traveller @yoshkedimen and @vinscarlos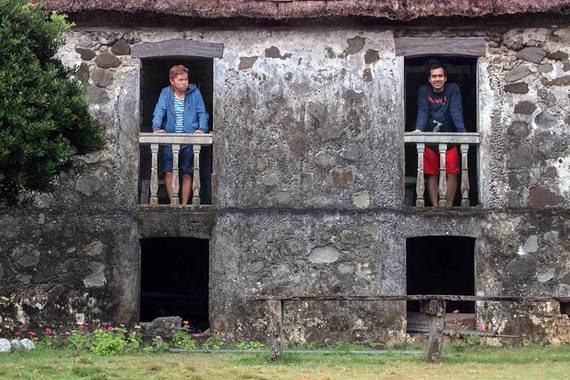 This duo has been inspiring loads of Filipinos to travel and together they make the travel lifestyle look flawlessly easy with style. Yoshke quit his job to pursue a lifestyle change and a career in travel blogging while Vince is a weekend warrior who loves his office job and traveling to new places every weekend. Together they have been to Europe, Asia, Africa and Australia.
3. Camille Co of Camille Tries to Blog @itscamilleco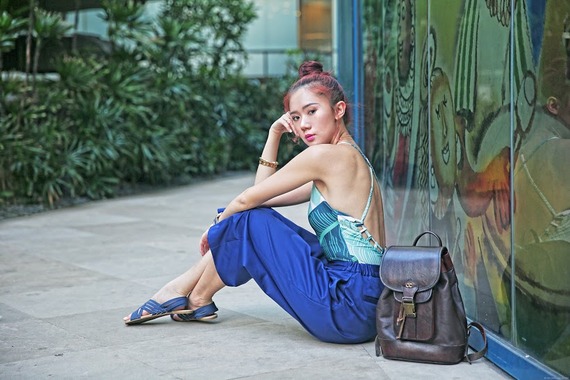 An iconic fashionista based in the Philippines, Camille has truly smitten her readers as she writes about her latest fashion trend to her travels abroad. Apart from writing about fashion Camille also have her own clothing line that caters to the young and fashion savvy women of today and with that she has been a well-recognized fashion designer in Philippine's fashion industry.
4. Evan Kristine of Pretty, Wild World @prettywildworld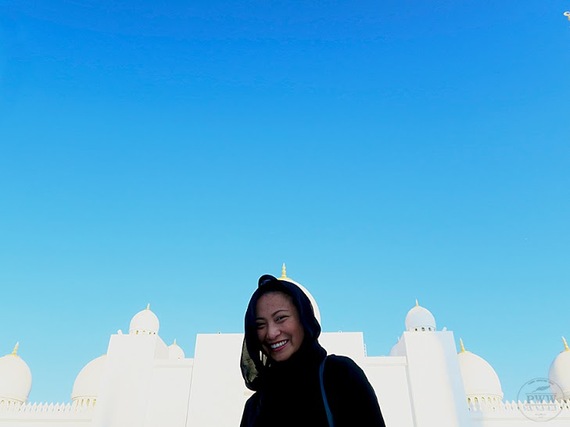 Evan Kristine is a chef by trade and in her blog, she chronicles her misadventures as she tells tales of her adventures as she discovers new places, cultures, and flavors one country at a time. She has backpacked around Europe and South East Asia. This Helsinki-based Filipina travel blogger wishes to inspire youth through her writings and passion for traveling.
5. Tricia Gosingtian @tgosingtian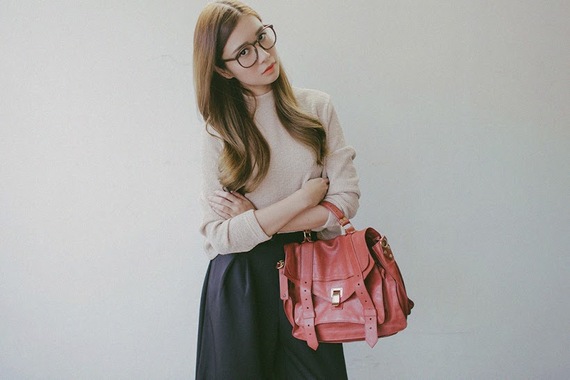 A prominent fashionista who shares her unique style, positivity, and adventures to the world. A Fine Arts Major, Tricia sure is a person with a lot of creativity as she describes her fashion style, sophisti-cute which is a mixture of Japanese and Western high street fashion.
6. Kryz Uy of Thirsty Thought @krizzzie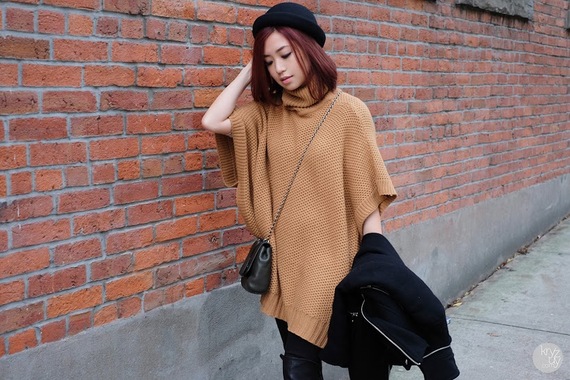 Kryz records all the fun happening in her blog as she writes about fashion, beauty, travel, and inspirations. An experienced dancer, Kryz started her blogging ventures back in her school days photographing and writing about her fashion and lifestyle to share with people who are interested. She also studied in Paris and has been featured in several local magazines.
7. Patricia Prieto of Its Paradigma @patriciaprieto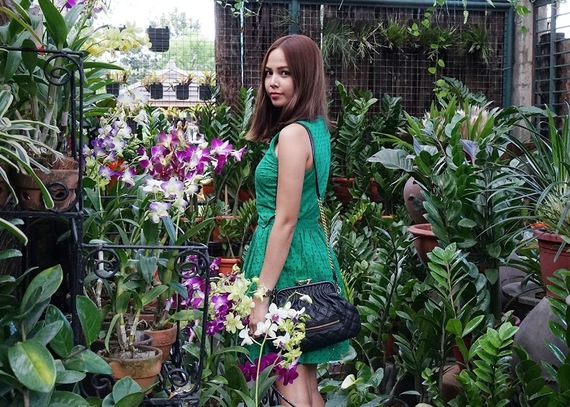 Patricia runs a personal blog where she writes about her personal experiences in fashion, food ventures and travels. Other than being a blogger, she is also an occasional fashion stylist, aspiring fashion designer and is currently in the works of becoming some sort of a multi-hyphenate.
8. Vern & Vernice Enciso of VernVernice @vernvernice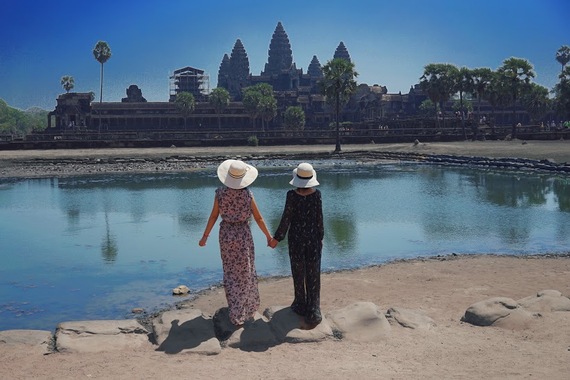 Vern and Vernice are the sisters who take fashion to a whole new level. Together they make fashion while traveling look so easy, for instance, check out their Cambodia adventures and see for yourself how effortlessly beautiful they both are! They write to inspire and to encourage people to get out of their comfort zone and explore. They are firm believers that dreams do come true when two main ingredients are put together - belief in yourself and perseverance.
9. Lilliane of Wanderlass @wanderlass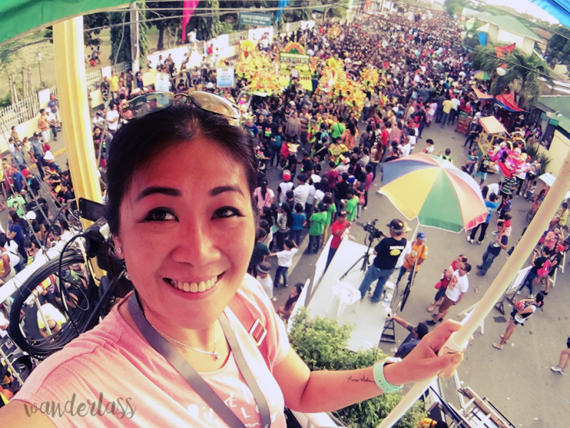 Lilliane went on an inspiring round-the-world trip solo and has continuously been an inspiration in the travel blogging community. Wanderlass has been backpacking through Europe, North and South America, Oceania and Asia. She gives tips and tricks to those who wishes to follow her footsteps and travel the world.
10. Laureen Uy of Break My Style @laurenmuy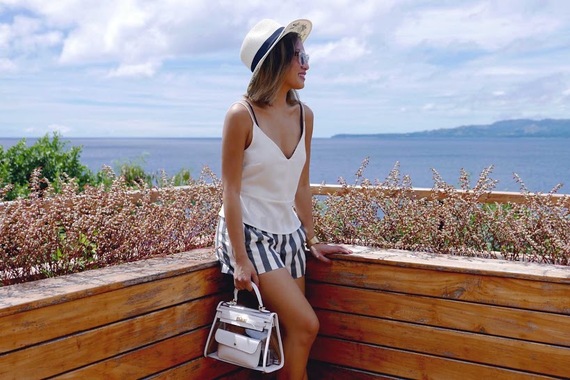 A Filipina style icon and hardcore fashionista who has been styling famous celebrities in the Philippines. Laureen has been in big local magazine publications in the Philippines and as well in local TV shows as an actress. She sure has been an inspiration to her readers!
Related