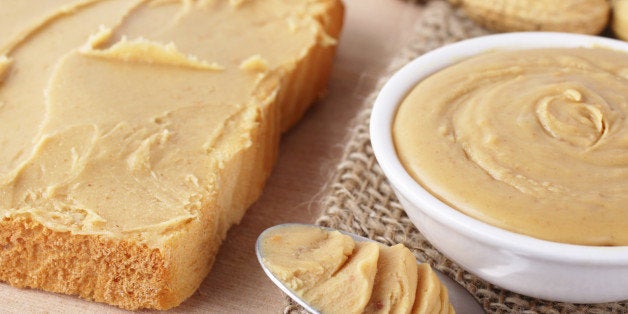 When a blizzard is upon you and there are concerns about power outages, one of your first instincts is to run to the grocery store. But once you're there, what do you buy? Forget anything that requires refrigeration, because that'll go to waste as soon as your refrigerator shuts down. And forget anything that requires a microwave, too.
2. Beans: Ever so versatile and loaded with protein, which will give you energy to shovel snow off your car. Eat 'em straight out of the can. Smash 'em up and slather on tortillas (stock up on tortillas, too). Or make this chili. There may be a couple of ingredients you'll want to pick up for this recipe, too.
3. Chocolate: This is a necessity. In times of duress, dunk a piece of chocolate into your emergency peanut butter supply. Or down a handful of chocolate chips. Or toss them into granola bars for a survival treat that will keep you energized and happy.
4. Grains: Having a good base for meals is essential. Stock up on easy-to-make basics like rice, pasta and quinoa, which is also a good source of protein.
5. Pancake/Baking Mix: This kitchen staple can be used for so much more than just pancakes! Try whipping up some biscuits, dumplings, pot pies or sweet pies the next time you find yourself short on baking ingredients. You can toss those dumplings into a good pot of canned soup, while you're at it.
And if your power goes out and you don't have a gas stove, here are a few more ideas to get you through those cold, dark days:
6. Peanut (or other nut) Butter: A good source of protein and good-for-you fats. It typically needs no refrigeration.
7. Salmon or tuna in a pouch or can: For a quick take on a salad, toss them with some canned diced tomatoes and add in seasonings like dried basil, garlic salt, and freshly cracked black pepper.
8. Bread/crackers (sweet and savory)/tortillas: From sandwiches to snacks, these will make perfect meals possible in a pinch.
9. Honey: An ingredient that holds up for months in your cupboard, honey is good for glazes and sweetening but also adds an extra level of subtle flavor to peanut butter and marshmallow crème sandwiches or simply drizzled on a good dark or wheaty bread. In a pinch, it can also help relieve a sore throat.