Didn't get that college place you wanted? Don't stress, you have options, lots of them. Now might not be the right time for college, and you may need more time to figure out what you want to do. You could also choose not to go to college at all. Whatever you do, follow your gut instinct and go easy on yourself.
This is a crossroads in your life when you can make big decisions that will help you create the future you really want, although there shouldn't be any pressure to figure it all out now. Research shows that most people don't enjoy their jobs so it's important not to rush into anything.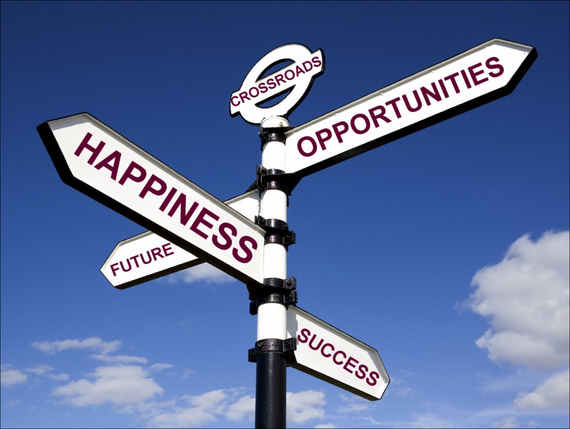 My main question to you is what makes you come alive? Of course it's important to be practical and to think about money and all of that, but it's just as important to think about what excites you, what your passions are, and what your dream life might look like. There's a saying, 'follow your bliss', which means that if you follow the thing that makes your heart sing then you can't go too far wrong in life.
You have hundreds of options. Below are just 10 that come to mind.
1. Knuckle down and try again next year
You can always go back to school, repeat your exams, and try again next year. Not an easy choice. Your friends will have moved on and it might be tricky gathering momentum again. Keep in mind there are no guarantees of success the next time round. However, it can be done. You might even be able to focus better and the time will fly. Consider it carefully and don't be pressurized by anyone. It is your life.
2. Look into different course options
Consider a short course as a taster, or one that is part-time or takes just a year or two. This will give you a chance to see if you like it before committing to further study. You can also take one of the many free online courses provided by universities like Yale and Harvard. Check out www.coursera.com and www.alison.com.
Remember too that some colleges allow you to apply directly to them for course entry, even up to the last minute, so have a look around to see what your options are. If choosing a course, try something that really interests you, otherwise it'll be hard to study and you may end up going down a road that you'll regret later.
Sometimes overseas fees, and the cost of living, can be cheaper than your home country. You can also study degrees taught in English all over the world and it can give you a chance to experience a new culture and learn a new language. If you are from an EU country, there are lots of zero fee options and often universities in the Netherlands, Germany and elsewhere have courses that are taught in English. Living costs are generally less and you might even get a scholarship.
4. Get a job, or start an apprenticeship
This gives you a chance to save some money and it takes the pressure off decision making. Either choose something where you'll learn skills or something handy with no stress that gives you some space to think. You could also get an apprenticeship (electrical, carpentry, hairdressing etc.), which is a good mix of work and study while still getting a qualification.
5. Become an entrepreneur or an artist
You might have a winning idea that you've been sitting on and now is a chance to give it a go. Lots of really successful people started out young. Some never went to college, and many others were college 'drop-outs' including Abraham Lincoln, Walt Disney, Steve Jobs, Bill Gates, Mark Zuckerburg, Oprah, Ralph Lauren, and John Lennon.
If thinking about a business idea, plot out your idea and try to find allies (not negative people) who will support and advise you. Draw up a mini business plan and ask for help from respected business people or social entrepreneurs. The key here is self belief. Likewise, if you are a really creative person, someone good at music, writing, arts or crafts, then now might be a good time to really dive into your art and see what's possible
6. Volunteer at the university of life
Either volunteer in your local area, or in another town, city or country. Volunteering opens up the world to you. You can often get free food and accommodation, and it can give you a chance to travel, make new friends and learn new skills. If you volunteer with a charity that people want to support then your friends and family might help you fundraise to pay for your flight. Try to choose a volunteering opportunity related to something that interests you and where you'll be treated right and given a real opportunity to learn something. There are a ton of websites online with lots of info and opportunities.
7. Intern and learn new skills
This can be a bit like volunteering as unfortunately many internships don't pay, but some do pay a basic stipend. Choose a company or organization that you really respect and where you'll be given real experience, not just treated as a 'dogsbody'. This could be invaluable experience and it's a chance to try out a career you might have in mind. It'll also look good on your C.V or resume.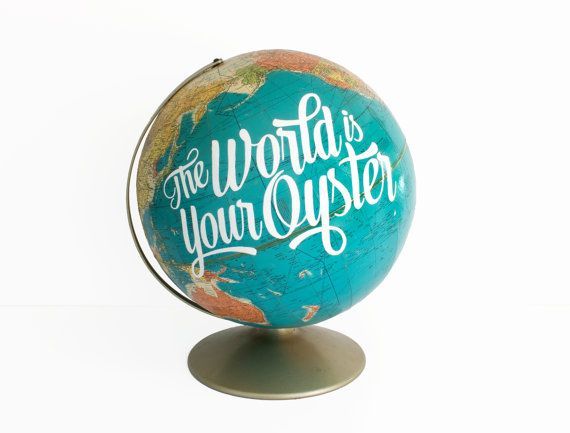 8. Travel and see the world
The world is a big place and now is a great time to discover it. Travel can be the best education of all. You can travel cheaply if you stay in hostels or use services Wwoof, HelpX, and Work Away, which can give you free food and accommodation and allow you to meet really interesting people in exchange for a few hours work each day. You can also volunteer and work part-time as you travel.
Couch Surfing is also a great option for meeting people and getting free places to stay. You can also survive in many countries in Asia, South America and Africa on as little as $15-$30 per day. Try to be adventurous, but always be safe and stay in touch with friends and family. Consider language lessons abroad. You can study cheaply and it's a great chance to practice as you learn. You could always blog as you go. Check out the blogs of Irishman Niall Doherty as he travels around the world without flying, or Australian Shantanu Starick who is traveling without money.
9. Chill out or mix it up
Sometimes you just need a break, to chill out and see what happens. Often people come up with their best ideas when they are rested and have time to think. Meditation is also an easy way to calm the mind and find inspiration. You could always try a combination of all the above options; a bit of rest, study, work, travel and volunteering. There are many options on offer and you might think of others.
10. Still confused? Consider a vision quest
A vision quest is an intentional quest for answers that is common in many cultures. It can take different forms, and you can make up your own one, but generally it means some time alone, often in nature, seeking out deeper answers about who you are and what your special role on earth is. It could be doing a walk like El Camino de Santiago, or camping in the woods for the weekend. Sounds crazy? Maybe, but not as crazy as going through life with no vision at all.
Whatever path you choose, do what is right for you. Don't live your life following someone else's dream. Life is too short.
I'll leave the last word with Nelson Mandela, who said:
"There is no passion to be found playing small - in settling for a life that is less than the one you are capable of living"
Ruairí McKiernan is a Fulbright scholar based at the Citizen Engagement Lab in Berkeley, California. He is the founder of SpunOut.ie and a member of Ireland's Council of State. He is on Twitter @ruairimckiernan , and Facebook, and his website is www.ruairimckiernan.com
Related
Popular in the Community