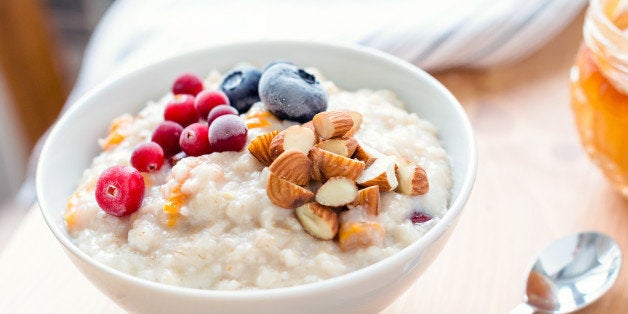 Being healthy shouldn't be a choice one has to make -- it's a beneficial commitment to your overall well-being, lifestyle, and mental growth as a human being.
Acknowledging and being aware of making better choices in your current routine is a fantastic start and mindset to getting on track to living a healthier lifestyle, but how to stay committed to it is another obstacle.
I've been lucky that the activities I'm naturally drawn to, like kitesurfing, learning about new cultures, trying various workouts (I'm currently trying to learn acroyoga) and researching new and old meditative practices, have helped me to be an intrinsically active and healthy person. These passions motivate me to embrace life and to accomplish and face all of the new challenges it brings. And as a founder of a wellness company, it's imperative that I lead by example.
However, I recognize how change can seem daunting and challenging for people who don't find their passions lying as strongly within the active space. What I've learned in this case, is that the best approach to making effective strides to achieve wellness, is by making subtle shifts and cultivating daily habits one step at a time.
Every day is a new opportunity to begin a path to wellness, and incorporating these 10 main practices into your daily life can help you get started on your course. Good luck!
1. Meditate. I start and end my day with a 20 minute meditation. There is an overwhelming amount of research proving the invaluable effects of meditation on your brain. Beyond that, when I briefly detach from the stress of everyday life, I come away with a lasting focus, clarity, and sense of peace.
2. Update Your Diet. I eat certain "blue zone foods" everyday, such as nuts, fruits, vegetables, dark chocolate, healthy fats, complex and glutenfree carbohydrates, and loads of protein. This is a great way to take in all of these essential food groups at once.

3. Switch Up Your Exercise Regimes. Varying one's exercise program is the best way to build a range of muscles, prevent injuries, and keep workouts interesting! I rotate strength training, cardiovascular work, yoga, HIIT, and other functional movements.
4. Set Goals. For me, the most helpful habit of "highly effective people" is setting goals - no matter how big or small. Knowing what you want is the first step to achieving it and is also a great way to prioritize your thoughts.
5. Get 8 Hours of Sleep. I am committed to getting eight hours of sleep every night. There are hundreds of studies to support the importance of sleep for your longterm and shortterm health. I really feel the difference, mentally and physically.
6. Spending Time with Family. Throughout the years I have taken my family, individually, on trips of their choosing. As we travel, we broaden our horizons and focus our attention on each other. A unique bond forms when you experience something for the first time with someone else--and that memory is invaluable.
7. Take the Stairs. Every movement counts! Years ago I formed a habit of always taking the stairs. It's a simple and relatively brief action that adds up especially in a city like New York. Plus, it's usually faster than an elevator.
8. Cook Your Meals. Most of my meals are homemade. I am very thoughtful about what I consume, and the easiest way to regulate nutritional intake is by making it by yourself. If I need to eat out for business or social reasons, I tend to go for organic restaurants.
9. Take Vegan Omega 3s. A couple years ago my blood work revealed unhealthy amounts of mercury. I cut down on dark fish, but learned of a more surprising source of mercury: fish oil! Knowing the importance of omega 3s, I researched and found a cleaner source of this essential fatty acid: blue algae.
10. Biking. This is my primary mode of transportation. If I am spending time commuting, I want my body to benefit from it. Biking is environmentally friendly, efficient, and fun! Plus, biking forces you to look away from your phone--or at least, I hope it does!
Related