Co-authored by Nikki Ricks, founder of Gab Lab.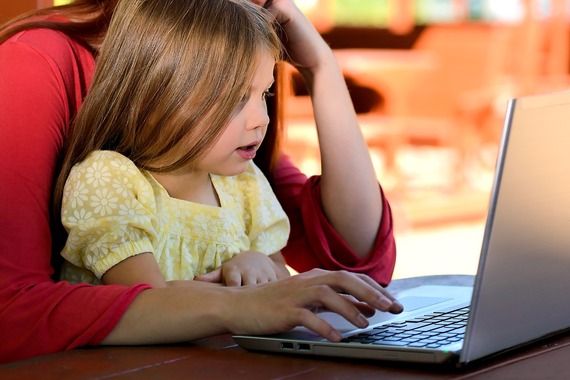 You won't believe what people are doing to make working from home with kids work. Here's a look at ten sometimes convenient, often free, mostly unconventional, and all real hacks currently used by real work-from-home parents:
Swedish Meatball Mamas: Some parents are dropping their kids off at Ikea's Småland to get free 1-hour childcare (for kids 4-10 year olds) while they crank out a power hour of work in the café.
It's Fun To Work At The YMCA!: Nobody knows this better than parents taking advantage of Child Watch - the free 2-hour childcare program (for kids 6 mo - 7 years) offered by the YMCA - so they can get their work out (see what we did there?)
Circuit Potty Training: Why sweat it when you can head to the gym café and get that brief finished while someone watches your child for free (or for a very small fee) for up to 2 hours. With childcare for all ages often available at the gym, this is exactly what some parents are doing.
Best In (Library) Class: What's the best thing about free, 1-hour classes for children (3-12 years) at the library? The kids have fun and don't notice you are there anyway, so many parents grab a table within site of the class and use the time to catch up on emails.
Mommy Poppins: Lots of parents use play spaces to pop in and let their kids run free (especially at locations where supervised care is provided) while they sit and work. The prices and times of these spaces vary and they come for kids (and parents) of all ages.
Drop-It-Off Like It's Hot: As Snoop and Pharrell say, "when the pimp's in the crib, ma, drop it like it's hot," ...oh wait, maybe they're talking about something else. Either way, when parents need help on demand, especially when a professional fire arises, drop-off childcare seems to be the answer. Prices and times vary and it comes for kids of all ages, but unlike play spaces, parents are free to leave the premises to work at a coffee shop or other fly crib of their own.
Baby Swap: Reality TV has nothing on these babysitter-duty trading parents who are building communities (via online platforms like Babysitterexchange.com) with other work-from-home parents to watch each other's children. It's free, but like all good co-ops, it's got its own system. This one is token-based meaning you earn tokens when you sit for other parents or spend tokens when other members sit for you.
Just Like Heaven: Even churches are preaching the good word about coworking. Like Our Saviour's Atonement Lutheran Church in Manhattan who offers a professional sitter and parent volunteer to watch kids between the ages of 6-months and 4-years, once a week, while you work in the church's onsite coworking space. Can we get an Amen?
Peer-to-Peer Spoken Here: Thanks to peer-to-peer sharing platforms work-from-home parents are beginning to see the value in trading and sharing more than just space and babysitter tokens. Many are getting creative when it comes to splitting resources (e.g. a group of parents can connect on Meetup or create Facebook groups and then share the cost of a single nanny to watch a group of children while they cowork from each other's homes.) Nanny sharing isn't a new concept, but the tools and technology platforms available today reduce the friction, build trust through transactions, and allow parents to work-for-themselves and work problems out for themselves like never before.
Mom and Pop-ups: There are surprisingly few full-fledged coworking spaces with childcare. In fact, there's only one that we could think of (since NextKids sadly closed their doors earlier this year): Work and Play in New Jersey. And they currently only offer part-time childcare. Which leaves us wondering if there truly is a business model that can sustain coworking with full-time childcare.
How's that for work life balance?
What are some work-from-home hacks you've used? Share them with us in the comments.