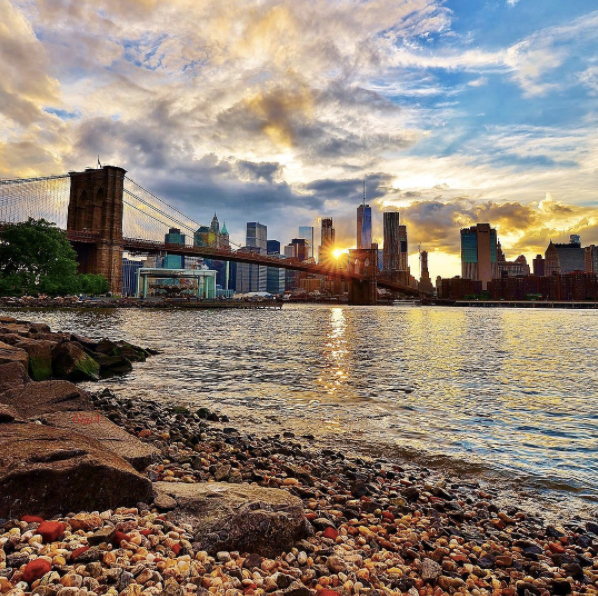 There's really nothing better than coming across a hidden gem in a city. Whether it's in a new destination or your hometown, that secret spot can feel like an escape from the every day. But, the definition of that special place varies depending on personalities, interests and background. So, when Nikon tasked people with sharing their hidden gems in New York City, I was curious to see what came out.
The mini mission was part of the camera company's "Love Letters" campaign, which launched in the spring and featured open letters to New Yorkers highlighting some of the reasons why we love the city that never sleeps. They then asked New Yorkers to share their own beautiful images and affection for their city through social media, using #NikonLoveNY.
"Whether it's a secret spot for the best slice, the way the dusk light hits an iconic landmark or a favorite park bench with the perfect view, the things we love most about our cities deserve to be captured with a quality that reflects the pride and personal connection we have to these places," said Lisa Baxt, Associate General Manager of Communications, Nikon Inc. "We were excited to see New Yorkers' perspectives of all of the extraordinary things that make the city they love so special."
Here were some of the top hidden gems.
1. Tulip Garden at Brookfield Place
2. The Lobby At 1 Hotel Brooklyn Bridge
3. The Mural At The Highline
4. The Garden at Herald Square
5. Townhouses In Bedford-Stuyvesant
6. 105 Freeman Cafe, Long Island City
7. La Plaza Cultural Community Garden, Brooklyn
9. Chihuly Sculptures in The New York Botanical Garden
10. Cafe Paulette, Brooklyn
Popular in the Community