The idea of changing jobs may have crossed your mind before, as it crosses the minds of many on this planet... I have to admit that it crossed my mind numerous times throughout my corporate career, but I only had the guts to resign twice. Nevertheless, the universe also took charge of things on my behalf (thank God), which turned out to be the most significant turning points in my career -- once, I was dismissed at the end of a job's probation period, and another time, I was made redundant during the oil and gas crisis.
It's important to acknowledge when a company/job is not the right fit for you anymore (or never was), because the sooner you realize this, the quicker you can take positive action. Being a dissatisfied employee is bad news for your own well-being as well as for the efficiency of the team/company that you're working for. You may sometimes wonder whether you're in the right workplace because of the occasional (or frequent) feeling that you want to quit. But what if you're dealing with other issues that may be masked by work, and you don't want to take drastic action that you may potentially later regret? (I used to have this dilemma a lot). How do you know whether it's time to take your negative feelings about work seriously and to the next level?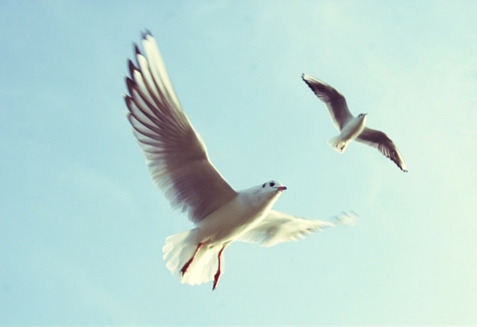 Looking back, I acknowledge some hints which, when combined together, provide serious signals that changing jobs may be the right action to take:
Faking who you are can be one of the most dreadful compromises to make, because it requires a lot of "work" aside from your regular work. Unless you're willing to have two full-time jobs, it's best to consider quitting one of them.
2. You don't feel like your work is meaningful
This may come at different stages in life for different people, but there is a time when we come to wonder whether we are making a difference into the world through our work. Typically, this concern comes when we reach our self-actualization phase in Maslow's hierarchy of needs. If work doesn't feel meaningful, it is difficult to dedicate our full time and energy to it.
3. You're demotivated and unhappy
Feeling anxious at the start of a new working week, having to drag yourself to work every day, constantly checking your watch, having low interest in your daily tasks -- these are all signs that your workplace is likely demoralizing you.
If you start envying the freedom that the mailman/woman gets from his/her job, perhaps it's a sign that your job is not providing you the freedom you need to operate efficiently and happily. Feeling trapped is one of the highest blocks keeping you from reaching your full potential, which is unfortunate for both you and your employer.
Our bodies send us wonderful signals if we choose to observe them. You may think that you're getting weak due to other factors, but if your work is draining you, chances are that your body takes a toll on you.
6. Your boss doesn't support your growth
We all wish to ultimately grow; it is a basic human need. Of course, growth means different things to different people. For some, it may be a salary raise, for others, more responsibilities or a promotion, while for others, increased learning and education or a better work-life balance. Whatever your desire for growth is, your boss' support is required in order for it to materialize.
7. You're in it just for the money
Of course, everyone has bills to pay. But when the size of your paycheck becomes the only motivator to keep you in your current job, it's likely that you're limiting yourself. There are many ways and options to make money, if you wish to explore them. Although some jobs may offer more financial perks than others, sometimes the extra money doesn't outweigh the costs involved.
8. You don't feel proud of your company's activities
If you're working for a company whose core activities are in conflict with your personal values, it's certainly time to consider changing. You would rarely feel motivated to put in the extra work to help the company succeed if you don't agree with their activities.
9. You don't agree with the top decision-making and regulations
While you may not always have the power to influence your employer's decision-making (although I highly encourage expressing your opinion, even when it's conflicting the status quo), you always have the choice of choosing a company whose values and management style are aligned with yours.
10. You complain about work more than you praise it
Complaining about work once in a while is normal (and healthy), but when it becomes the main conversation you turn to, it's a sign that it's consuming you more than a healthy dose.
**Stay tuned! In a future article, I'll be covering the steps to take before resigning in order to make the right choices forward and to have a smooth transition.
Consuela Dezso is a Career & Happiness Coach, Business Strategist, and Speaker dedicated to empowering professional women who thrive for a meaningful work-life to embrace who they are, share their individuality with the world, and attain happiness and abundance from it. She holds an MBA in Business Strategy and a Coaching Certification, but most importantly, a passion for "bringing out the best in others." Her secret ingredients are: Spontaneous 19% - Business savvy 25% - Quirky humour 7% - Human touch 33% - ChaTTer Accountant 16%.
You can collect her insights on a conscious career, life & business at www.consueladezso.com and follow her on Facebook, LinkedIn, or Instagram @ consueladezso.