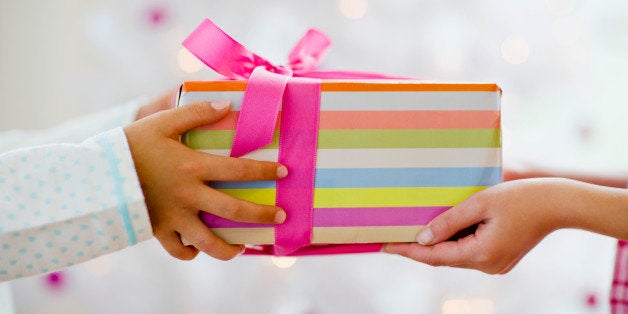 When you show up to a friend's dinner party, do you bring a host or hostess gift? Absolutely! Unfortunately, these days many guests arrive expecting to be wined and dined -- but it should be the other way around. Hosts put a lot of time into preparing for and entertaining guests and you should always remember to say "thanks" with a thoughtful present.
Read on for 10 host and hostess gift ideas under $50 that'll ensure you get an invite to the next party! Be warned -- you may just want to keep them for yourself.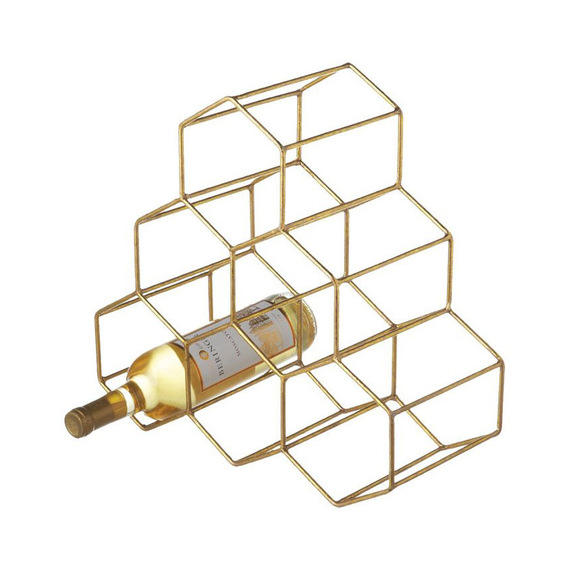 1. Hex Wire Wine Rack in Gold - $49
What's not to love about the sleek, minimal look of this gold honeycomb wine bottle rack? Holding up to six bottles of your favorite vino, it's the perfect addition to add geometric style to your host or hostess's space.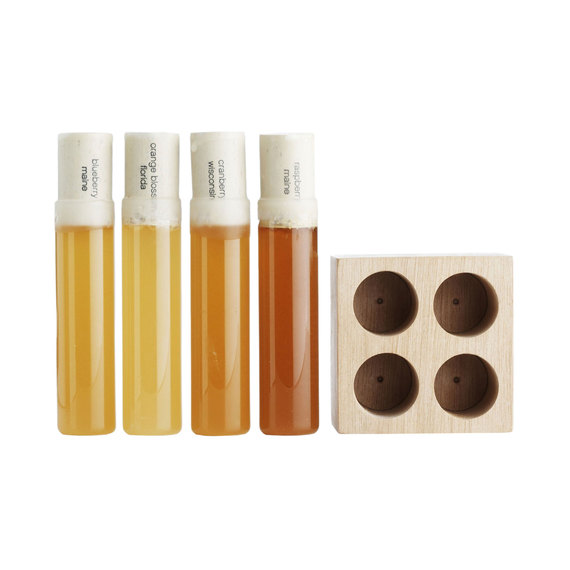 2. 4-Pc. Taste of Honey Gift Set - $39
This sweet gift will leave your host or hostess buzzing with happiness. To create this unique assortment of honey, the beehives have been placed amidst blueberry, cranberry, and raspberry fields and blooming orange groves. Each 1 oz vial has been sealed with beeswax, and the set comes with an American oak block for display.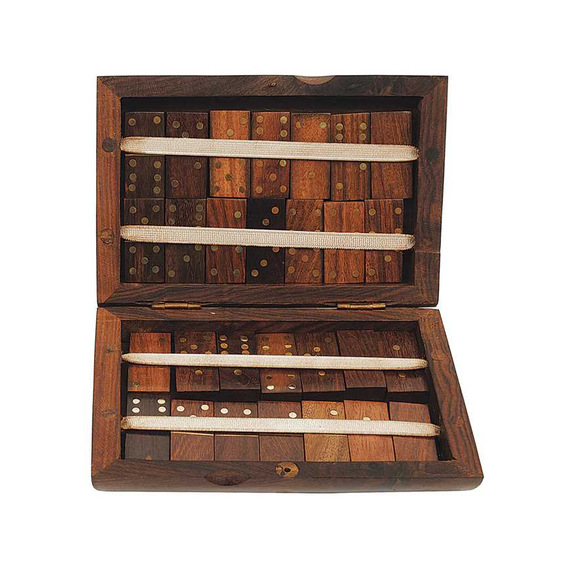 3. Game Face Wood and Brass Dominoes - $34
These are not your average dominoes. This classy set delivers a fabulous old-style rendition of the legendary game. A full set of domino pieces fashioned from richly colored sheesham wood is stashed in a wood box with brass trim. Your host or hostess can play to their heart's content, or to leave the set untouched as a fascinating accent to a casual room with aged décor.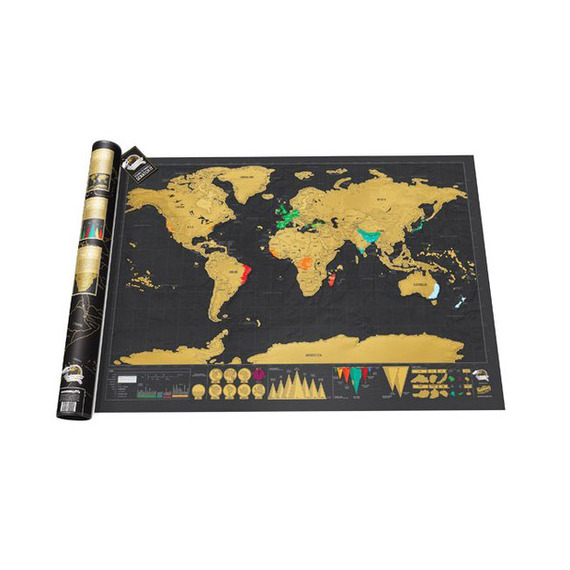 4. Coppery Scratcher Map - $33
This gift was made for your host or hostess who have been bitten by the travel bug. They can simply grab a coin and rub away the coppery foil finish to reveal the brightly colored country of their travels. Like a lottery ticket, but far richer.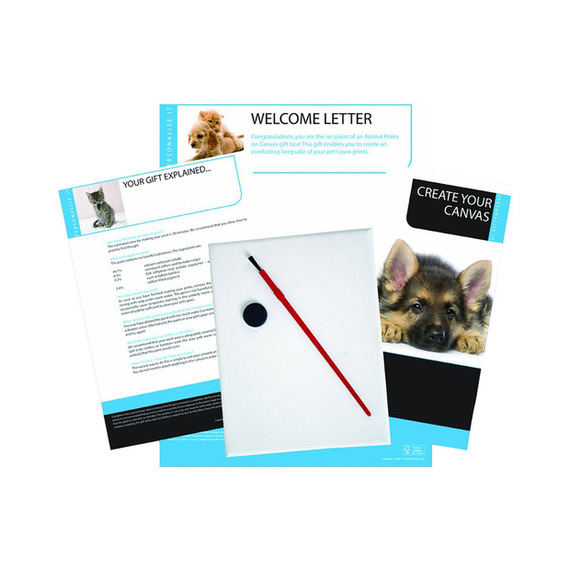 5. Paw Print Canvas Set - $17
You didn't think we'd forget a gift for your animal-loving host, now did you? This kit comes with everything you need to create a personal print of a furry friend's paw, including animal-friendly paint, brush, and canvas. How purrrfect.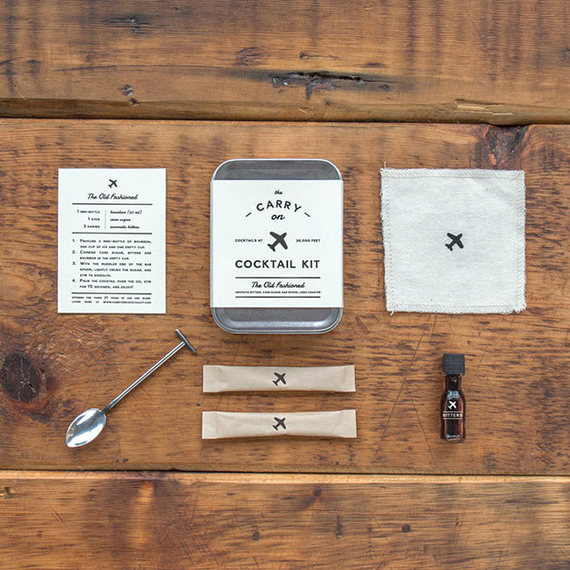 6. 6 Pc. Pocket-Sized Cocktail Kit - $22
For the host that wishes they could take their favorite cocktail with them wherever they go. Designed with travel in mind, this pocket-sized old fashioned kit includes everything but the bourbon to create two proper old fashioned cocktails at 35,000 feet. The pocket-sized tin includes a coaster, muddler, bitters, cane sugar, and a recipe card. All you've got to do now is add a mini-bottle of bourbon, mix and enjoy.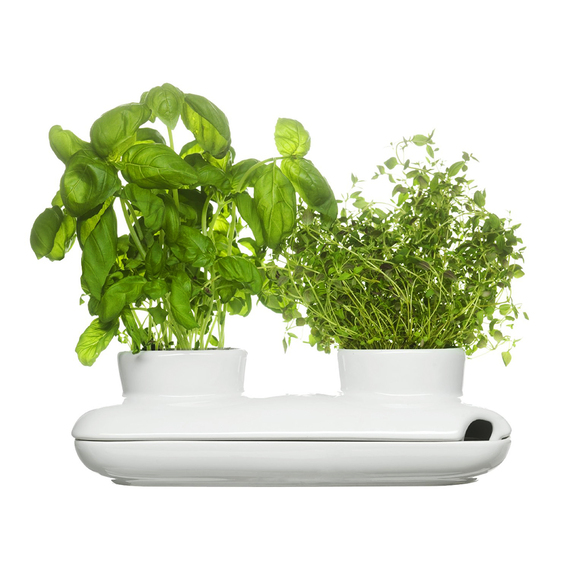 7. Herb Pot Duo - $39
For the green thumb or cooking enthusiast in your life, this herb planter is a stylish addition to a kitchen or dining-room tabletop. Keep your favorite herbs within arm's reach to liven up all of your meals - whether you're dining solo or putting on an unforgettable soirée.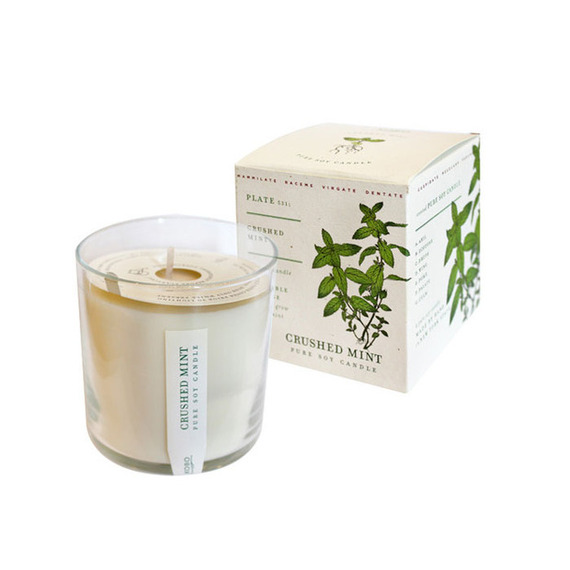 8. Seeds of Mint Candle - $27
The gift that keeps on giving! This clever candle is two gifts in one: the sweetly scented spearmint and peppermint candle itself and the packaging. The box is infused with seeds so that you can plant it right into the ground for your own living herbs.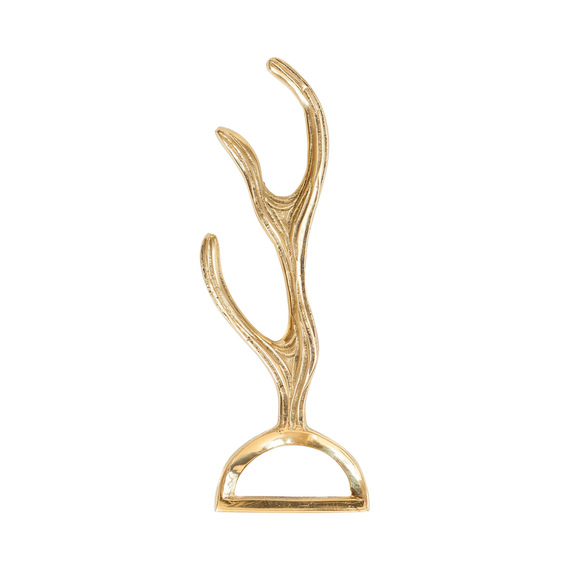 9. Crown Antler Bottle Opener - $22
Made from shiny brass, the Crown Antler Bottle Opener offers a quick solution when twist-tops beverages are not in the cards. The opener makes a modern-meets-rustic decorative accent for display in the bar or kitchen and an all-around excellent host gift.
A perfect gift for your nature loving friend, this enamelware dish set by Pendleton is right at home during hikes, picnics, and weekend trips to the mountains or lake. Each dishwasher-safe place setting consists of a dinner plate, salad plate, bowl, and mug, and is charmingly accented with a sweet tee-pee emblem to conjure up the feeling of roughing it in the wilderness.
Our motto: come bearing gifts and leave them at the door. Have any brilliant ideas for affordable host and hostess gifts? If so, leave your ideas in the comments below.