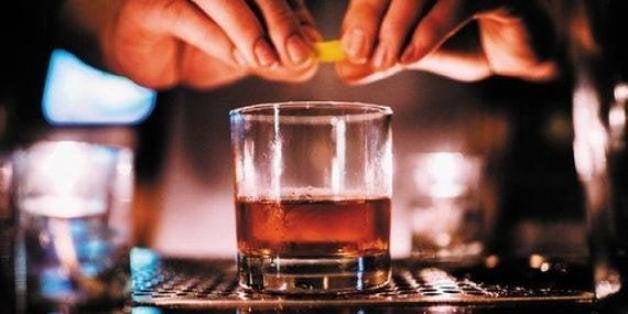 Luckily for bourbon aficionados, a growing number of keenly whiskey-focused bars have opened in recent months, offering staggering selections of brown booze. In addition to the Kentucky-made bourbons, quite a few offer bourbons made in other states (it doesn't have to be made in Kentucky, although most of the best ones are), as well as bourbon flights and cocktails ranging from classic Juleps to modern concoctions.
However you like your bourbon--neat, with a splash of branch water or mixed into a cocktail--these 10 bars will keep your glass filled with the good stuff.
A final note: this list focuses on newer bourbon bars and omits classic favorites with excellent bourbon lists like the Jack Rose Dining Saloon and Char No. 4. (Feature photo by Rush Jagoe)
Barrel House American Bar, Beverly, MA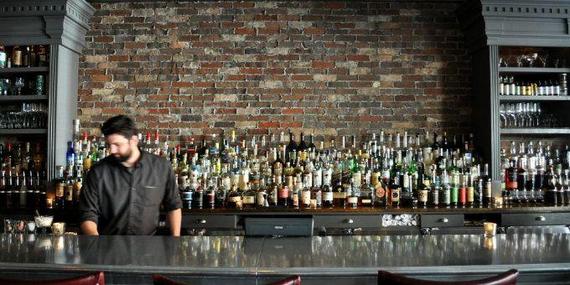 A "barrel house" is a room for aging whiskey, and "American Bar" refers to the American bartenders who set up shop in Europe during the Prohibition years, so it makes sense that this cozy bistro with a neighborhood vibe spans both American and French regional food.
Must-try cocktail: Try a classic Brown Derby (bourbon, honey, grapefruit).
How many bourbons? 36 different pours make the list; additional reserve bottlings are available, but not listed. Note: for $1.50 you can add an ice sphere to any whiskey or cocktail.
Oxalis, New Orleans, LA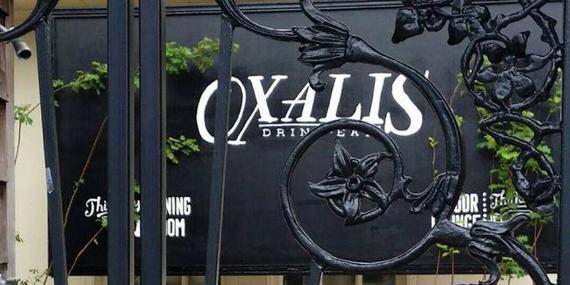 This gastropub in the Bywater section of New Orleans offers eclectic eats to consume on the lush patio or at the communal table. Looks for small plates like housemade charcuterie or Korean pork-belly bo ssam. Hot buttered rum popcorn makes an ideal bar snack to accompany a pour of bourbon.
Must-try cocktail: The Devil's Paintbrush (Ancient Age bourbon, Aperol, lemon juice, orange liqueur).
How many bourbons? 31.
Root Cellar Whiskey Bar, Washington, DC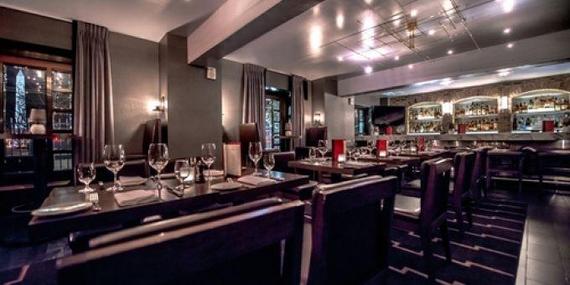 Hidden in the lower level of Mediterranean resto Pinea, within the W Hotel, this bar opened in January and focuses on the brown stuff. Though it launched with a $450-a-head Pappy Van Winkle whiskey dinner, the whiskey menu includes a wide range of more modestly priced pours.
Must-try cocktail: The Old Square is typically made with Knob Creek rye, but ask to sub Knob Creek's bourbon for a slightly sweeter pour, rounded out with Remy VS cognac, Dolin Rouge vermouth, Benedictine and apple bitters.
How many bourbons? 33 pours on the list.
The Copper Still, New York, NY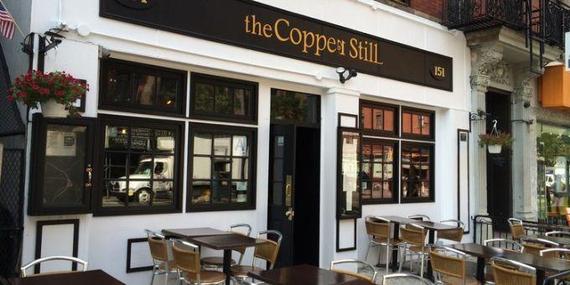 Head to this East Village bar on Whiskey Wednesdays, when many pours are discounted, or anytime to try out barrel-aged drinks accompanied by gastropub fare.
Must-try cocktail: Still Fashionable, an old fashioned riff made with Woodford Reserve bourbon, two kinds of orange liqueur and blood-orange bitters. Or go the barrel-aged route and try the barrel-aged Vieux Carré (Four Roses bourbon, sweet vermouth, cognac, Benedictine).
How many bourbons? Approximately 40.
Barrel Proof, New Orleans, LA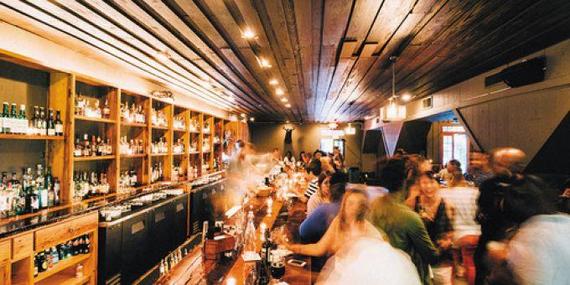 Located in NOLA's Garden District, this new venture from the Sylvain team focuses on whiskey and beer. Sure, that makes this a great place for a beer and a shot, but the deep list of beers (75, including six on tap) and whiskeys (150 bottles - one-third American, one-third Scottish, the rest from around the world) invites more contemplative sipping. (Photo by Rush Jagoe)
Must-try cocktail: Anything you please. Barrel Proof has no cocktail menu, but the bartenders are game for whatever.
How many bourbons? 47.