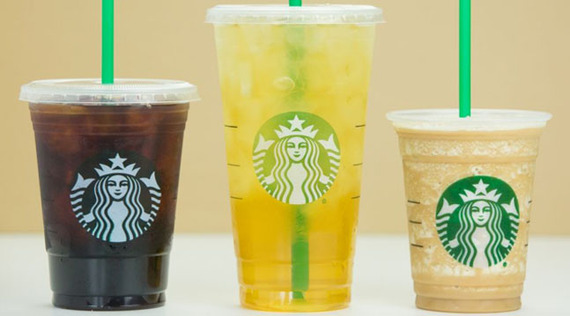 1. Iced Coffee. Get it unsweetened for five calories or "lightly sweetened" for 60.
2. Cold Brew Coffee. For coffee snobs: This slow-steeped drink has fewer than 5 calories on its own--and comes to only 25 calories with a splash of nonfat milk.
3. Iced Skinny Mocha. It tastes too indulgent to be only 70 calories, but hey, we won't fight it.
4. Caramel Frappuccino. Order it "light" to get the same sweet treat for just 100 calories.
5. Iced Skinny Vanilla Latte. At only 60 calories, you can enjoy your favorite winter drink all summer long.
6. Iced Caffé Americano. Shots of espresso topped with water and served over ice will set you back just ten calories. Go ahead, have two.

7. Doubleshot on Ice. Or skip the water and add some 2-percent milk instead for a creamier flavor (without breaking 70 calories).
8. Teavana® Shaken Iced Tea. Choose from passion tango, classic black or green. All of them are lightly sweetened and 60 calories each.
9. Teavana Shaken Sweet Tea. Brewed with real cane sugar, this summery classic is just sweet enough at a modest 80 calories.
10. Starbucks Refreshers. Fruit juice meets green coffee extract for a slight caffeine buzz. Available in Very Berry Hibiscus (60 calories), Cool Lime (45 calories) and Strawberry Acai (80 calories).