What field or industry do you believe could benefit from more technological innovation? Explain why.
The following answers are provided by the Young Entrepreneur Council (YEC), an invite-only organization comprised of the world's most promising young entrepreneurs. In partnership with Citi, YEC recently launched StartupCollective, a free virtual mentorship program that helps millions of entrepreneurs start and grow businesses.
A. Health and Wellness

There is tremendous opportunity for the healthcare industry to benefit from accelerated technology innovation. While we are seeing an influx of high-end, consumer-oriented health and wellness products, like wearables, there are still massive, untapped opportunities to expand healthcare technologies to developing countries to increase quality of life on a global scale. - Doreen Bloch, Poshly Inc.
A. Public Relations

Historically, the PR industry has seen little to no technological innovation. Until now, metrics for understanding how PR activities aligned with specific business goals and what they did for the bottom line simply didn't exist. We're starting to understand PR activities (ROI, insights, etc.) with the same level of detail as other aspects of marketing, but there's still room for more innovation. - Sharam Fouladgar-Mercer, AirPR
A. Education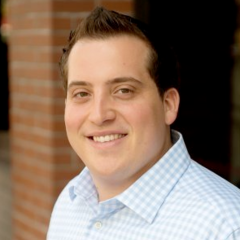 Education is one of the most important aspects of our lives. Giving students more innovative technology tools to advance and improve the way they learn will lead to future developments in every other industry. - Simon Casuto, eLearning Mind
A. Over-the-Counter Medication

A concept I'm very interested in is how over-the-counter medicine doses can be personalized. Technology does a great job of using personalization to improve experiences, and the same can be done with OTC medicine. Body chemistry is unique and I believe possessing that information will enable us to know EXACTLY how much of a medication each individual should take, depending on their personal makeup. - Adam Stillman, SparkReel
A. Mining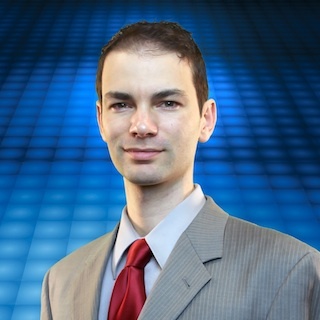 Mining operations are very energy-intensive and use typical power consumption technology. Better technology could improve energy efficiency of mining equipment, and investment in renewable energy technology could reduce the impact mining has on the environment. - Mark Cenicola, BannerView.com
A. Restaurants and Bars

The bar and restaurant industry is one of the most challenging to manage, as it's an assembly line inside a retail business. But it's not as complex as people would like to make it. That said, most solutions for this industry get it wrong for smaller operators that need to manage cash flow, inventory and sales data. If you want to make a big splash, come disrupt this industry. - Jerry Nevins, Snow & Co
A. Private Securities


Even as fields as traditional as banking, stock trading and mortgage lending have migrated to the Internet, the private equity fundraising and investing processes couldn't legally occur online until Title II of the JOBS Act took affect last year. The new regulations are a start, but enhancing investor access to the private investment market will require ongoing technological innovation. - Heather Schwarz-Lopes, EarlyShares
A. Politics

Politics is usually one of the last to accept technological innovation. How many times do you still see campaign mailers, TV commercials and robocalls? Paper copies or print offs of bills and legislation are still used in states and government bodies throughout the country instead of laptops or the cloud. Politicians need to adopt more tech, both during campaigns and once elected to office. - Jason Grill, JGrill Media | Sock 101
A. Fashion

Fashion-tech, athleisure, wearables, smart devices -- all have become household terms for tech-infused fashion. But still, day-to-day fashion as a whole has moved only marginally (we often wear clothes that our parents, or even grandparents, might have worn). Fashion needs to keep up with our changing lifestyles, where work and life are often integrated. - Aman Advani, Ministry of Supply
A. Banking

As someone who used to work in the industry, it has to be banking. No one likes working with traditional banks. And while no startup has solved the system yet, there are companies like Simple, PayPal, TransferWise, and now Apple, who are working on innovative solutions. - Rameet Chawla, Fueled
Related