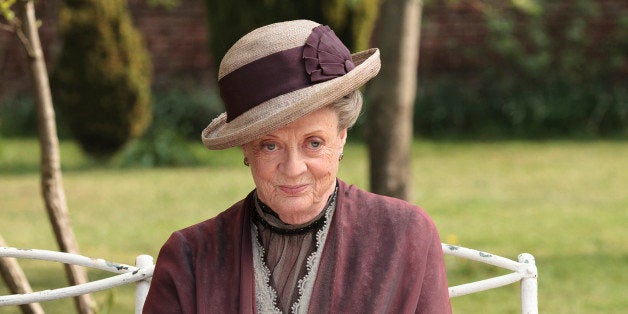 If Lady Mary can do it, so can I. For God's sake! No, I am not talking of becoming a pig farmer but take charge if life throws a challenge at me or even a couple of challenges or a series of them.
I am sure it is obvious from the title that I am a big Downton Abbey fan. I loved the show and as the series finale was aired I truly felt sad. This is one show in years (and I watch many TV shows mind you) which has touched me emotionally apart from its entertainment factor. Though set in the first quarter of the 1900s, many insights of the show have timeless relevance. Let me share the 10 life lessons I gleaned from Downton Abbey and you might agree with a few (or even one).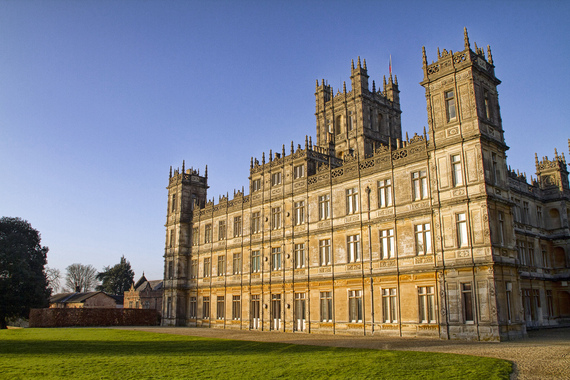 Lesson No. 10: Spirit of Life
Living a privileged life in their initial years with hoards of servants at their beck and call both Mary and Edith took up challenging roles. And this was in the 1910 - 1925 period. Both were women.
How much experience or formal training did they have in managing estates or publishing a magazine? Today, we can just sign up for a MOOC and teach ourselves basic skills to get off to a start. There are forums and support groups. Opportunities and avenues are endless. We just need to find them and move ahead.
As Cora said in one of the early episodes to Lord Grantham on losing money - "Don't worry about me, I'm an American. Have gun, will travel!"
None of us know the plan in advance. There are going to be moments of agony and bliss. How we choose to face and handle these moments will define our character and what we can turn out to be.
Lesson No. 9: Value Education and Experience
Return of Gwen in the final season as an accomplished lady and the evolution of Daisy from being a nondescript invisible creature running along cleaning the fireplace in the first season to the effusive and free-spoken persona towards the end of the show, exhibits the value of education. How learning and gathering knowledge formally can unshackle us from our social binds and elevate us in life with dignity and stature. Even Molesley with the help of his education manages to become a teacher instead of being a footman waiting on the masters at Downton Abbey.
Education and experience is what sets apart Isobel as a woman with a mind of her own. She has just the right attitude to evolve with the times and have an open mind. The highlight is though the importance of age and experience which the Dowager Countess shows while counseling Mary to reconcile with her sister. We tend to consider older people as behind the times but they carry within them an entire era of experience, intelligence and wisdom that can be safely banked upon.
Lesson No. 8: Create Fond Memories
The sudden death of Matthew, Sybil or Michael highlights the abruptness and fragility of life. I am not trying to sound morbid. It is the truth. So much remains to be said and shared as someone untimely expires. The lesson is to enjoy each day of our life, create as many fond memories as we can everyday! Running after our career, we end up neglecting our family and friends. Let us take some time out for them to talk and laugh, hug and hold hands. We will never know which day is our last?
Lesson No. 7: Open To Change
Either we change or the world will make us change. And change is definitely scary and painful. The Dowager Countess is patiently but precisely removed from her position of managing the hospital by Cora and Isobel because the new technology and instruments are the future. What was relevant in a particular age may not be right in the current context. Even the rules of decency, decorum and conduct changes with the times, hence we cannot cling on to the past but move into the future adopting the changes on the way. This is one of the main highlights of the show - change; in society, fashion trends, politics, economics, everything.
Lesson No. 6: The Entrepreneur In All Of Us
Mrs. Patmore who never left the kitchen goes on to become an inn keeper while continuing her responsibility at Downton. The car dealership of Branson and Henry is another case in point, far removed from the life-style of the "nobility" but definitely sustainable and commercially viable. It is all about putting thoughts into action.
There is an entrepreneur lying to exhale in all of us. Whether it is for professional reasons, sustenance, or personal advancement; we can always do something on our own if we know our strengths and weaknesses. But fundamentally we must know our core competency. What are we really good at?
Lesson No. 5: Cora's Sang-froid Factor
"Excuse me but I don't have to be stirred or squashed." ~ Cora; one of my favorite characters from the show. She has this graceful, soft-spoken nature yet extremely firm and determined in putting forward her opinion without screaming, shouting or hyperventilating. And she always has a valid point or point of view. There is always a way; a civilized way to make a point and be heard. An ability to remain sang-froid is good for our health and for others too.
Lesson No. 4: Honesty and Duty
Carson and Anna are the epitome of honesty and dedication to duty which is one of the most desired attributes in a person. Being honest means a less stressful life. Edith also comes out clean about Marigold. It is a huge rock off her chest. Enjoying the trust and faith of others - friends, family, and employer is a fantastic achievement. Not only does it increase our value, but also the self-worth in our own eyes.
Lesson No. 3: Strip Down Those Walls
I loved watching the camaraderie between Mary and Tom. Here is a person to whom you can open up to, share your fears and worries and get some honest advice. We must try to strip down our walls and open up to our well-wishers and close friends and listen to their advice. There is no harm in listening. To act or not remains our choice.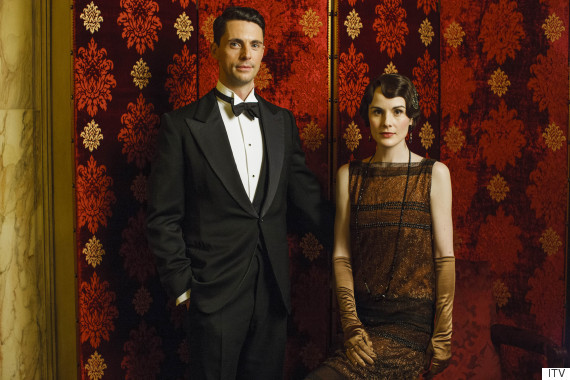 Image Source: http://i.huffpost.com/gen/3526590/thumbs/o-DOWNTON-ABBEY-570.jpg?1
Lesson No. 2: Family Trumps All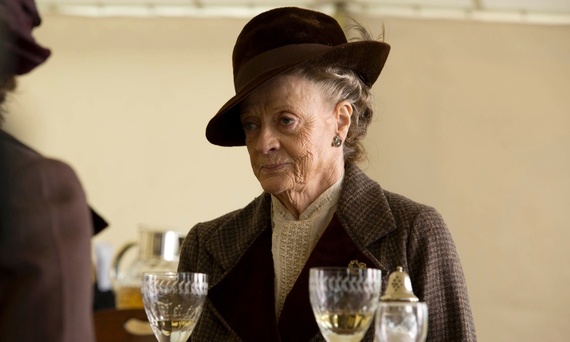 Image Source: http://i.huffpost.com/gadgets/slideshows/408550/slide_408550_5124344_free.jpg
Lesson No. 1: It Is Not Over, Till It Is Over
The crux of the show is keep hope alive. And remain optimistic in dire conditions. Edith ends up marrying a Marquess when she thought she will remain a spinster. Barrow finally gets a desired job. Anna has a baby with the help of medical intervention. Dickie gets his happy ending with Isobel after a second opinion about his illness. Exhaust all options before giving up and then still do not give up, till you die. There will be challenges, obstacles and everything might seem dark but it is not over, till it is really over.
Note: This is a personal opinion and the characters or the show Downton Abbey referred to in the post do not belong to me.