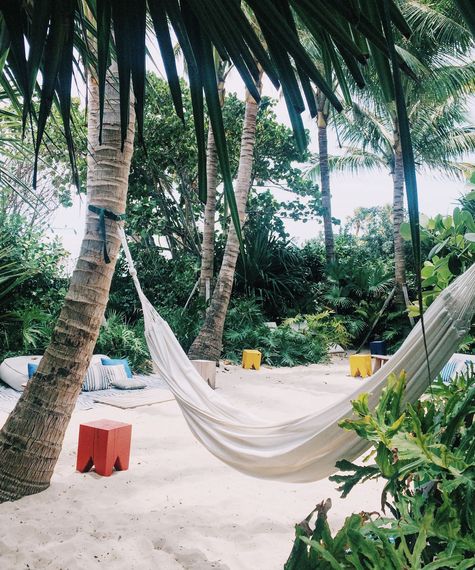 As city girls, we will defend our gritty-but-lovable homes until the bitter end. But once summertime rolls around, we pretty much all nod in overly enthusiastic agreement when someone says, "I'll be out of town next week. I desperately need it." Based on some combination of noxious temperatures, the six-months-plus since the holidays, and the realization that we've got a few vacation days in our back pockets, we are universally ready to skip town and take some time away. Far away.
If you've noticed a similar pattern -- not to mention an uptick in the hours you spend cruising travel blogs -- it may be time to choose a vacation that's been vetted by the very best. Ahead, some of the most adventurous of our fellow R29ers show and tell exactly why their latest escapes were well worth the trip. The list includes everything from secluded beaches to European cities that look cuter than a rom-com set. And best of all, each spot is accessible via a Carnival cruise. Wanderlust, we just can't quit you.
No trip to Europe is complete without at least one outing that transports you back to early Renaissance times. For assistant photo editor Cassidy Turner, this 15th-century Italian villa more than filled that quota. "The sprawling grottos, sculpture gardens, and hidden flower mazes of the Boboli Gardens go on for acres," she says. "From a hill in the back, you can see a panoramic view of the city. It's worth the climb."
When we brainstorm beaches close to home, overcrowded haunts tend to come to mind. As it turns out, we've been sleeping on a much more exotic choice. "I'm still in shock that Bermuda is such a short trip from NYC," says market editor Rachel Besser. "I'm calling it now -- Bermuda will be the spot in the next few years to come."
Amber Cove, Dominican Republic
As Instagram obsessives, we're constantly trying to capture the perfect #sunset. Turns out, shooting it from the deck of a ship surrounded by miles of ocean really helps. "I took this just after our Carnival cruise set sail for Amber Cove in the Dominican Republic. The sunset was tinting the waves cotton-candy pink, and it was the most gorgeous thing I've ever seen," says video host and producer Lucie Fink.
With its rustic charm and storybook cuteness, no one would blame you if you mistook parts of Boston for a European village. "There's something so picturesque about Beacon Hill's tiny, winding side streets," says fashion market writer Alyssa Coscarelli. "I love to get lost in them, snap photos, and maybe talk to a few locals along the way."
Sometimes, the ideal vacation comes down to nothing more than finding the right place to plant your umbrella and towel. "St. Maarten has a lot of beaches to chose from, but this peninsula, called Little Bay, is my favorite," says designer Alexandra Marino. "It's the most peaceful place to snorkel, lay out, and watch boats float by."
Tulum might be the undeniable hot spot du jour, but pay attention and you'll find up-and-comers that offer their own brands of charm. "A surprise detour from Tulum unexpectedly landed us on this magical island," says Athena Chen, brand experiences director. "We kept hearing about this no-cars-allowed town where the terrain was as lush as Southeast Asia, so we hopped on a ferry to check it out."
Thanks to beignets and po' boys, New Orleans has a foodie reputation that brings in hungry tourists from all over the world. Once you've had your fill though, stick around for some impressive artwork. "I visited New Orleans for a friend's wedding last year, and needed backdrops to shoot their photos in front of," says senior photo editor Erica Gannett. "Everywhere I went, I found amazing street art installations, one of which was this 'treehouse.'"
There's a reason Rome is the backdrop for so many romantic comedies. Not only is it set design-perfect, but it also serves up moments that sound almost too cinematically perfect to be real. "After snapping this shot on my birthday, I turned the corner to find an amazing band playing a full-on set in the middle of a town square," says Andrea Araujo, brand experiences senior manager. "The bar we were going to (for birthday negronis, of course) was conveniently situated nearby, so we could dance to the music while celebrating."
Need a guide to Hawaii's many islands? Oahu native and social media photo editor Lindsay Arakawa has your back. "My best friend and I decided to switch things up on my most recent trip back and flew over to the Big Island to spend time with all of the nature," says Arakawa. "We spent the whole time taking in everything that makes Hawaii so special, from black sand beaches to delicious local foods. We also, obviously, made a ton of Instagram pit stops, including one to snap this photo taken along the Kona Coast. Pure bliss."
Have you seen a better place to plop down with a beach read and a frosty cocktail? "I came across this calming enclave at the Miami Beach Edition," says designer Isabel Castillo. "It's pretty hard to find, so I had it all to myself during the day. At night, the hotel screens great movies there. It's totally a piece of heaven."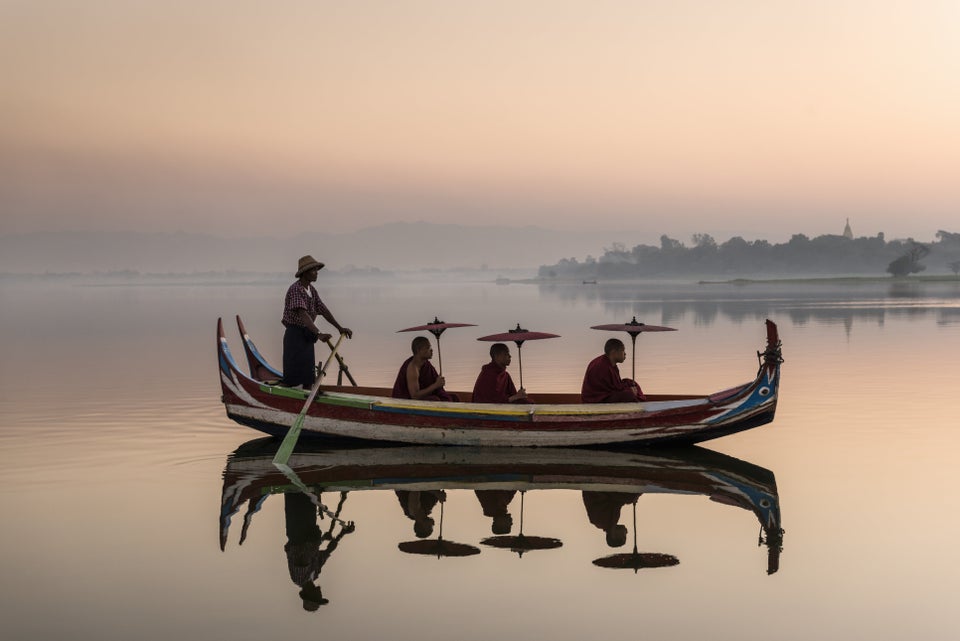 Summer Destinations Still Worth The Tour