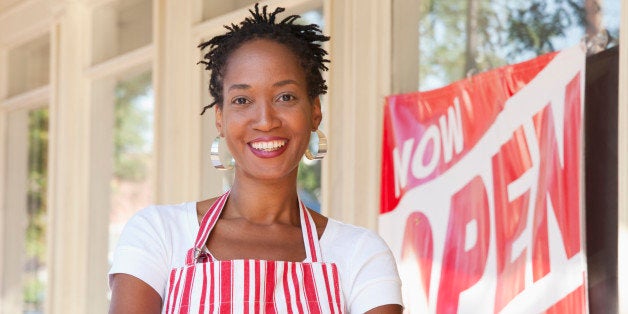 It's not the size of the business that matters, it's how well they connect with their customers. Look at any great small business and they share common traits. They work tirelessly to build a reputation and they listen to their customers.
While it's true that there are more opportunities to get noticed than ever for small businesses, there is also more competition than ever. It means that a business can no longer stand still, there is always another new business coming for their spot. And that's why creating an unbreakable bond between brand and brand loyalists is so important.
Care for the customer, attention to detail and providing unique value can get you on this list someday. But it's hard work and perseverance that truly account for a small business being able to do big things. Here are ten businesses that prove there is a payoff for all that hard work.
NYC's first-ever hot sauce tasting room showcases small batch, artisan-made sauces that you can try before you buy. Tabasco, Sriracha and Whole Foods are all big competition but this hot little business is succeeding in a crowded space by making the process fun and engaging for customers.
Heatonist has come a long way from being a Kickstarter staff pick 15 months ago and a hilarious name to create a new category and something their customers love.
It's hard not to root for Charleston's Karen Moran -- the retired big city ad executive turned Chief Shuga Momma. Her bakery on wheels a few months ago was a "failed" IndieGoGo. Like many she only raised a fraction of her funding goal. Many small businesses give up at this point. But Karen persevered.
One of her small contributors, Good Morning America's Tory Johnson, gave her advice and encouragement. Karen sold everything she owned to raise more capital. Months after opening the Cooking Channel's Unique Sweets found her. She's been on the show twice. Bill Murray and Reese Witherspoon are celebrity fans and the business is now booming.
Because Sweet Lulu's is not a traditional food truck they are able to get into venues food trucks can't giving this sweet bakery on wheels a competitive advantage.
8. RedShelf - Chicago, IL

It's hard to compete with Amazon but Chicago-based ed tech startup, RedShelf has done just that by cutting college textbook prices by up to 60%.
Their 400% year-over-year growth is due to one important factor. They have worked with major publishers and not against them. They have partnered with Pearson, McGraw-Hill and more to digitize the entire process with an e-reader platform that allows the publishers to remain profitable while passing down savings to the consumer.
If you have ever bought dog treats you know there's a lot of competition. But a company from Dayton, Ohio is competing with the likes of Milk Bone, Blue Buffalo and Nesbits.
Lindy & Company is a non-profit that employs homeless youth to produce their extensive line of gourmet homemade dog treats. They currently support over 500 homeless teens a year, a small but excellent effort to help the estimated over 1.5M youth in the U.S. who end up on the streets every year.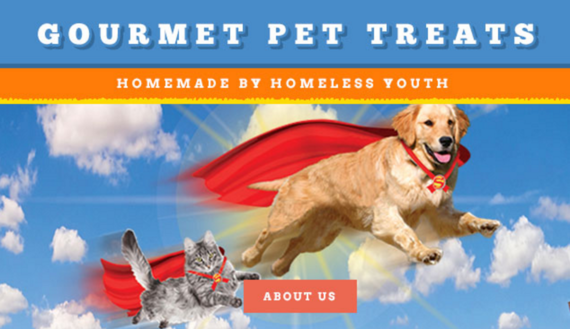 You've probably heard of Bear Naked, the healthy snack company that sold to Kellogg's in 2007 for over $80 million. It's hard to create one successful business let alone two. But that's what Brendan Synnott, CEO of PACT | ORGANIC has done. The former co-founder of Bear Naked has taken the environmentally friendly clothing manufacturer from $500k in 2011 to $20M in sales in 2016.
Their undershirts and boxer briefs can be found in Target and Whole Foods now. And their platform, reducing pollution by the apparel industry (account for 10% of all global carbon emissions), is now more visible than ever.
Julie Busha's Slawsa is in 800 stores. She was named one of the top women in grocery, to Forbes' Summer Must-Have list and all of this happened in five years.
But it wasn't as easy as it sounds. The North Carolina native said, "Ours is an industry based on volumes, not margins, so it takes more time for our businesses to mature." Shelf space is hard to get. Relationships with big grocers are hard to make. How did she do it?
Persistence. She appeared on Shark Tank but didn't get a deal. She was offered a buyout early on but didn't take it. She believed in her product, bootstrapped and went for it. Julie now mentors other entrepreneurs looking to succeed in an effort to pay it forward.
4. Rebel Coast Winery - Hermosa Beach, CA



Chip Forsythe is changing the way a multi-billion dollar industry is operating. With the millennial demographic finally having leap-frogged other demographics in wine consumption, Rebel Coast Winery, founded by Chip in 2013, is looking like it could finally achieve it's ultimate mission: to make wine fun again and change the way wine is sold in America forever.
The only winery ever to graduate from a Silicon Valley tech incubator (Boost V.C.) in January 2013, Rebel Coast Winery's lean start-up approach is doing the impossible: not only are they creating premium wines at accessible prices due to their lack of overhead and debt, but they are changing the way wine is marketed. With clever and unique ways of user-engagement, like putting their personal cell-phone numbers on every cork, RCW has managed to double in revenue every year since it's inception in early 2013.
They are now valued at over $5M and distributed in 36 states.
There are no shortcuts when it comes to getting in shape. Fitness 19 has built a strong brand by not skipping out on the details or leg day. Rick King has taken over locations that some in the industry would consider lost causes, and managed to build lasting viability by closely paying attention to and responding to customer needs.
"We understand and appreciate that we work in the service industry, and the experience of each individual must be our top priority. From the level of cleanliness, to the personal approach we take with every individual's needs, our members can see the effort we put into making our clubs more than just a gym," said King. "We take care of our clubs and we take care of our people. In many ways, success in small business is a matter of pride, and we're very proud of the product we deliver."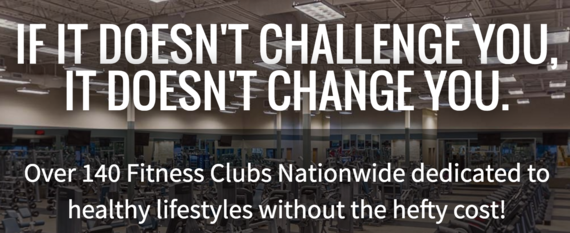 The fitness market still has room to grow if it can attract new people. There is a large group of people, like undecided voters, on the verge of joining a gym that always need a little push. With over 140 locations nationwide, the key to success has been local and not national -- concentrating on the little details that make a big difference.
Co-founders Mike Stone and Jawn McQuade started out as volunteer art teachers. Since launching MakersKit in 2014, they have since grown the company to be the #1 distributed DIY Brand in the US, sold in over 6,000 stores including Urban Outfitters, West Elm, Macy's and Williams-Sonoma.


This year MakerksKit launched their second book, MakersKit Terrariums, opened a flagship store on Melrose Ave, took first prize in the Entertainment and Content Technologies category at SXSW V2V Conference, and were named one of Built in LA's Top 50 LA startups to watch in 2016. Most recently, they were accepted into Techstar's Retail Accelerator program in partnership with retail giant Target.
They have also partnered on co-branded products with National Geographic, TOMS and others.
1. Earthkind - Bismarck, ND

In addition to the "glass ceiling" challenges Kari Warberg Block has faced as a female entrepreneur in a male dominated industry, she also struggled to get her products in big retailers. At first they wouldn't give her any shelf space, favoring national brand toxic repellents, but now her products can be found in Lowe's, ACE, Target, John Deere, and Tractor Supply.

What started as a kitchen table product is now a $40 million business and has won the Nexty 2015 People's Choice for Product of the Year. Kari now advises the Small Business Association, Congress, and the White House on policies that impact women in business.
Related
Popular in the Community