For years, Italy has ranked among the top summer destinations for American travelers, an unsurprising feat given the country's historical legacy, renowned cuisine, breathtaking heartland, and award-winning wines. To get a true taste of the essence of Italy, many travelers take to the countryside to explore the rustic villages and sprawling vineyards which have made Italy synonymous with old-world charm.
In the face of so many stunning towns to choose from, many travelers find themselves overwhelmed when planning their Italian escape. To lend a hand, we've gone through recommendations and experiences from thousands of real-world travelers and locals on minube to bring you this list of the best Italian villages for your summer getaway.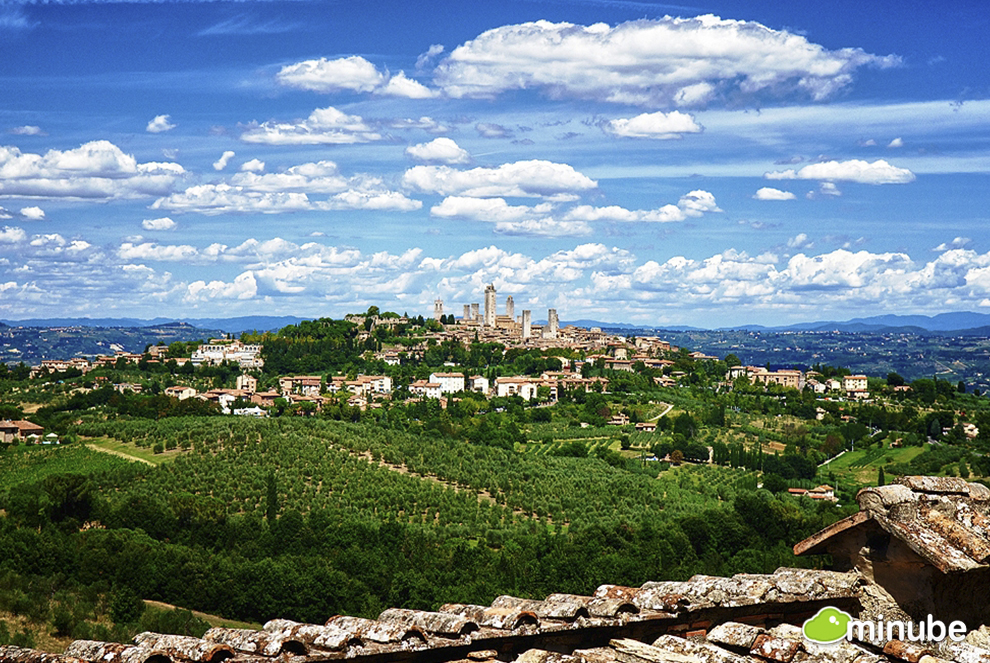 1.) San Gimignano - Tuscany is one of Italy's most iconic regions, and the jewel of Tuscany is definitely San Gimignano. San Gimignano is a small village in the heart of Italy's wine country, with narrow streets, quaint squares, and centuries-old towers that still retain a medieval air. It's a perfect place to escape for a few days and enjoy some homemade pasta, a glass of Tuscan red, and the unbeatable sunsets over the farmland. (Photo by Pablo Charlón)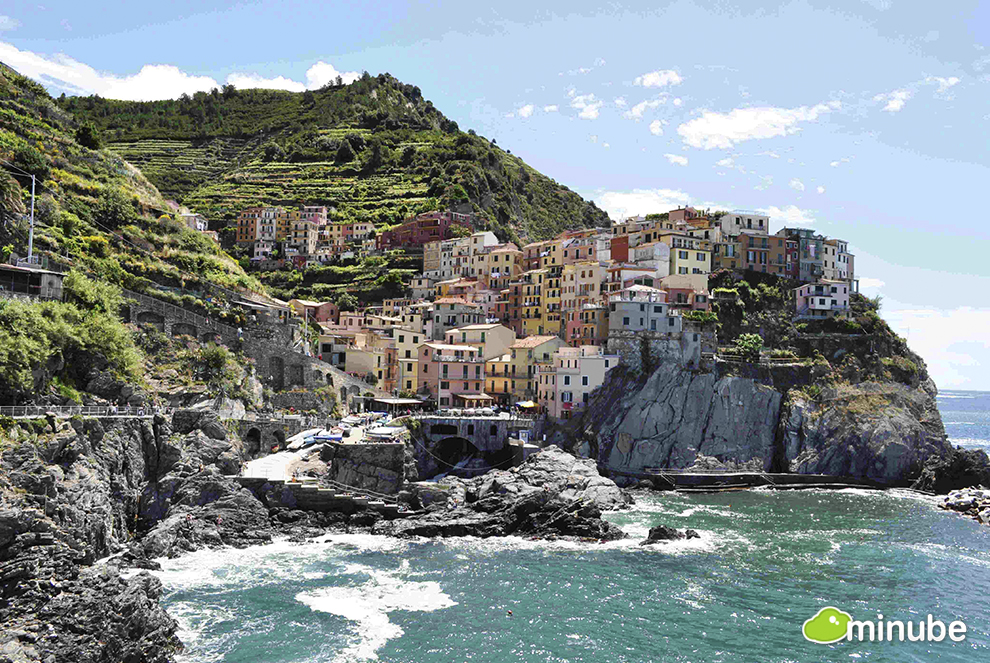 2.) Manarola - Widely regarded as the most beautiful of the five villages which make up Italy's Cinque Terre region, Manarola is a stunning community of brightly-colored homes cascading down the rocky slopes between the hills and the Mediterranean. Like most coastal towns in Italy, Manarola boasts delectable regional cuisine and a small beach, and since access is limited to only one small regional road, your Italian getaway is sure to be a peaceful one. (Photo by Danilo Vailati)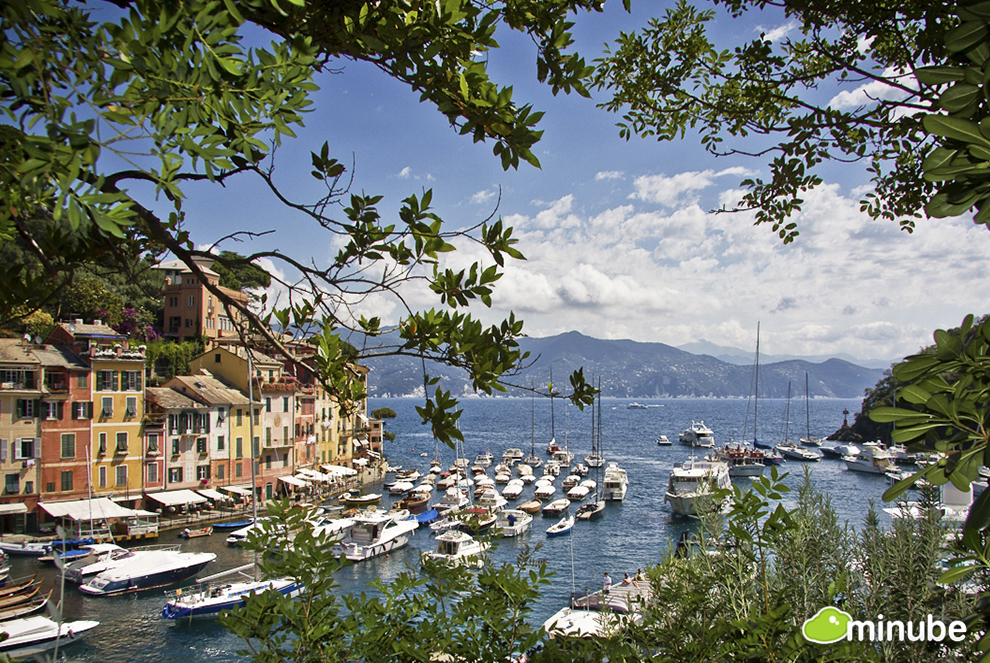 3.) Portofino - Just a short drive from the historic city of Genoa, travelers will find one of Italy's most scenic and exclusive seaside villas: Portofino. An upscale answer to many of Italy's more rustic villages, Portofino's charming streets are lined with designer stores, fine restaurants, and some of the most privileged terraces found anywhere in the Mediterranean. Make sure to avoid the high-season, as the local authorities sometimes limit access to this fashionable destination to avoid the overcrowding which plagues so many of Italy's other port towns. (Photo by Daniel R. Molowny)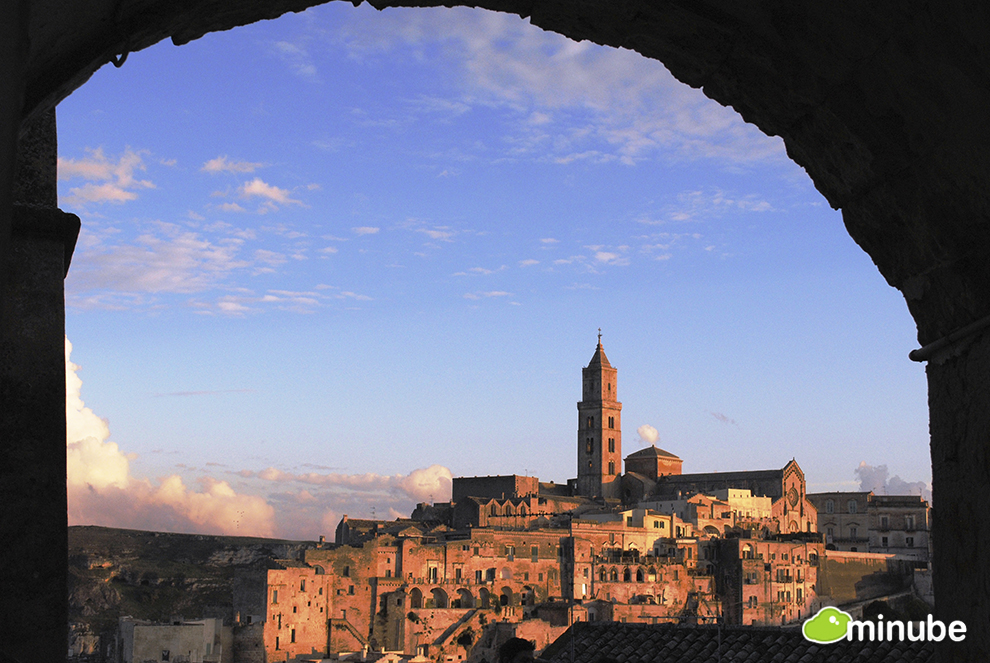 4.) Matera -Both a World Heritage Site and backdrop for several Hollywood movies, Matera is one of the most captivating towns in Basilicata. The village derives much of its fame from the sassi, ancient cave-homes carved directly into the rock of the surrounding hills. To walk the cobblestone streets between the sassi and Matera's historic churches is to truly be transported to another age. (Photo by Silvana L. Bucceri)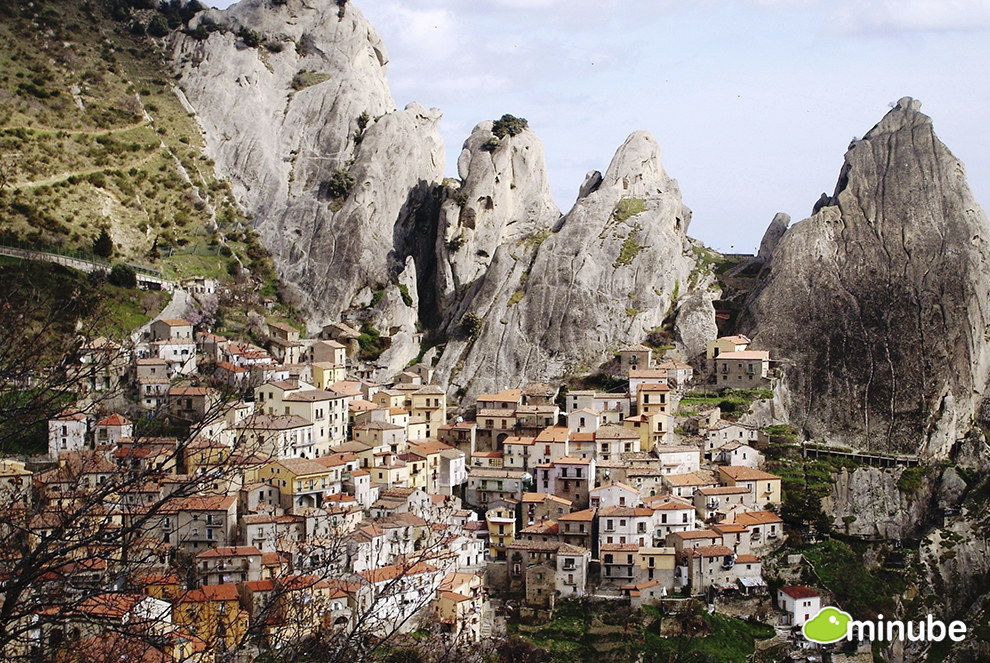 5.) Castelmezzano - Perched high amid the Lucanian Dolomites, the cliffside villa of Castelmezzano has everything for an authentic Italian experience: amazing regional wines served in quaint village taverns, fresh food from the surrounding farms, and quiet, narrow streets full of history and tradition. Castelmezzano is also home to the Volo dell'Angelo ("Flight of the Angel"), a spectacular walking path which runs along the top of the bluffs and is considered to be one of the best in Italy. (Photo by Assenzio)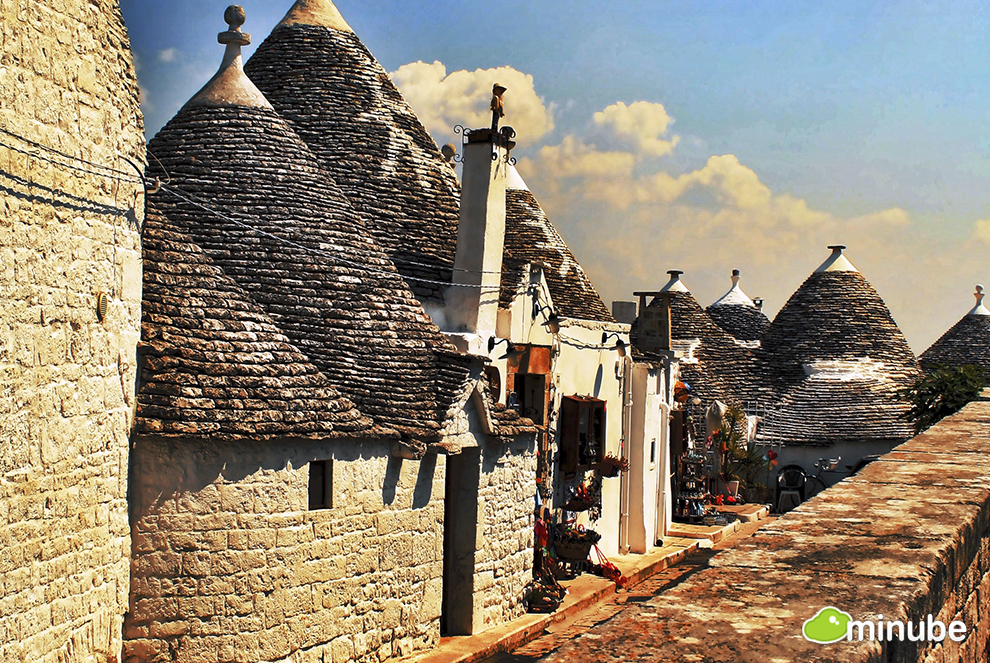 6.) Alberobello - The village of Alberobello, with its unique trulli structures, seems more like something out of a fairytale than modern Italy. The conical white houses give way to charming shops lined with olive oils and almond treats, and lively taverna offering the best antipasti from heartland. Many of the trulli are available for rent for short stays, making Alberobello a perfect place for a few days of rest, food, and history. (Photo by Ivan Lluch)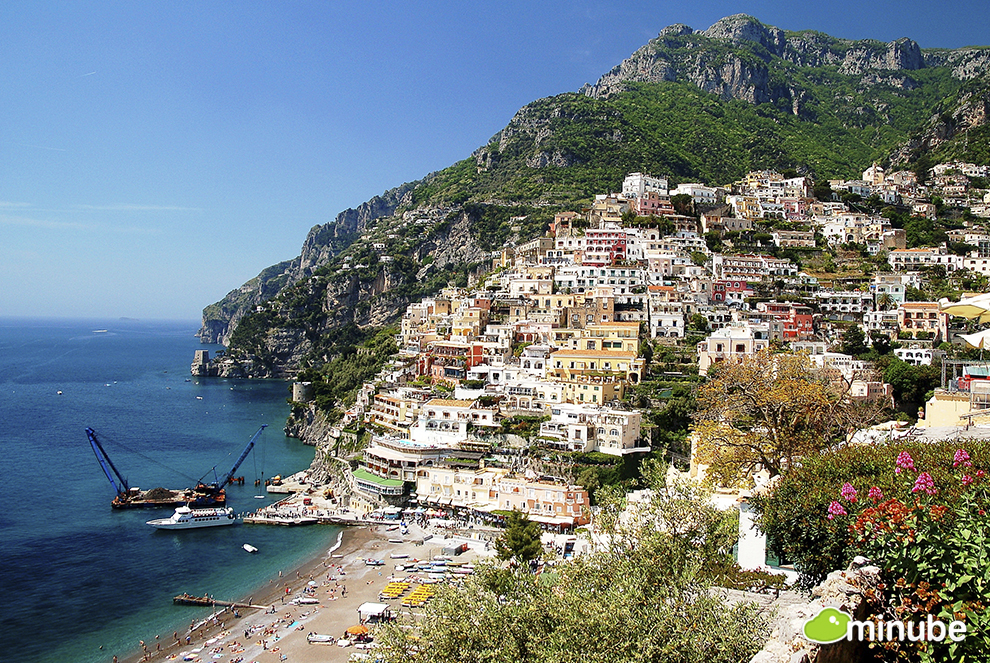 7.) Positano - Only 30 miles from Naples, the cascading village of Positano is the most spectacular and romantic of all the Amalfi Coast. Of course, the village has a pleasant beach and cozy restaurants, but there's also a small harbor which is a popular launching point for boat trips to explore the Amafli Coast's striking cliffs and scenic villages which dot the shoreline. As thousands of travelers can attest, Positano is a place you'll never forget. (Photo by Naxos)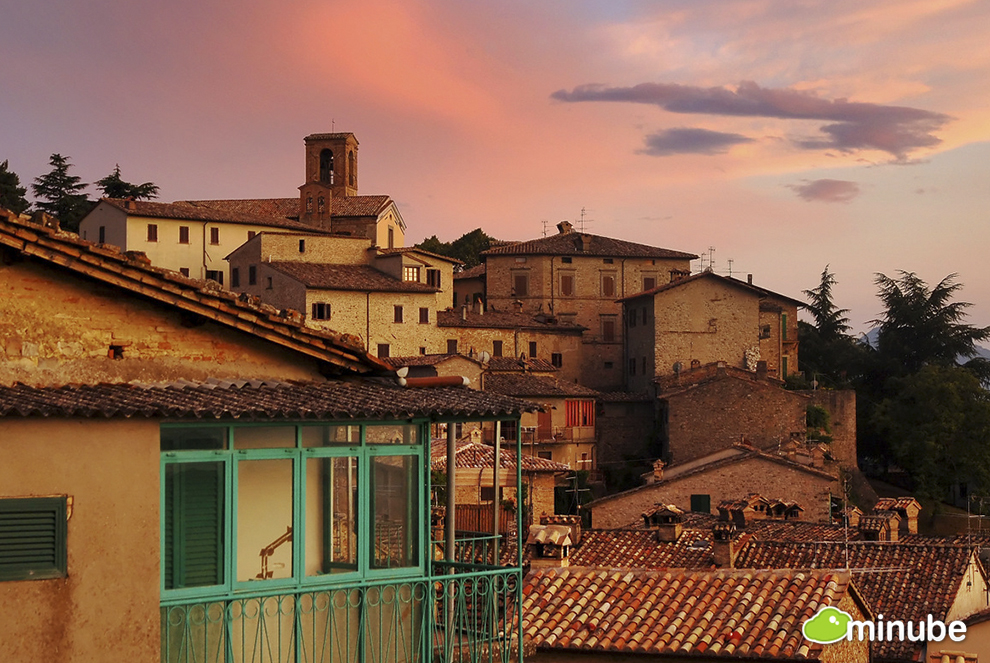 8.) Montone - Montone is ranked as one of Italy's 100 Most Beautiful Villages, no small feat in a country such as Italy. What sets Montone apart, aside from its historic towers and rustic, small-town charm, is that it's surrounded by Umbria's incredible countryside: rambling grapevines, olive groves, and fields of wheat which light up during sunset, a scene which inspired one traveler to liken it entering a real-life Renaissance painting. (Photo by Naxos)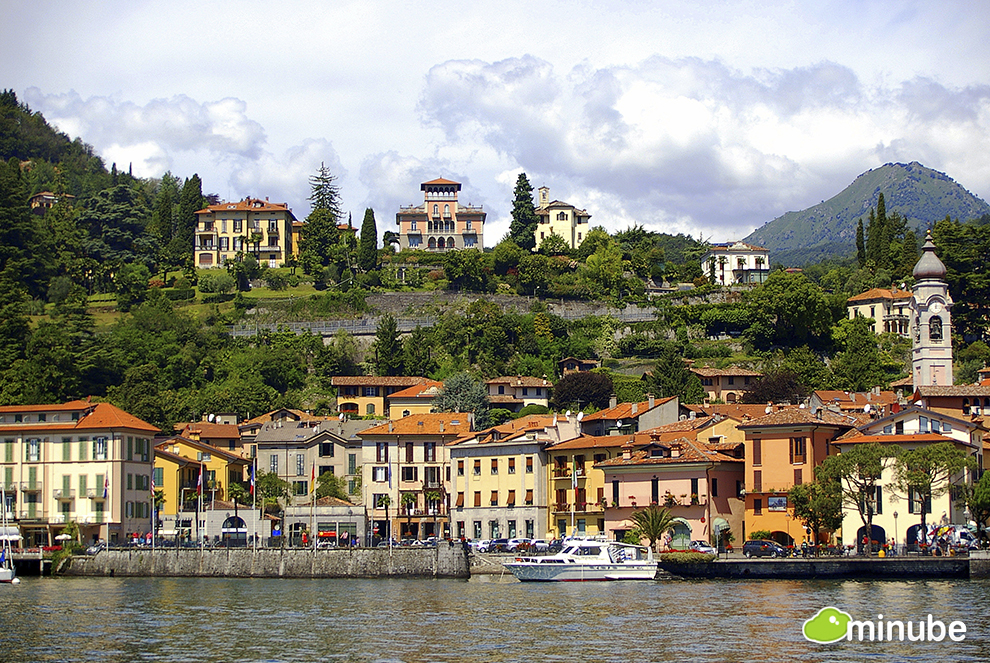 9.) Menaggio - Menaggio is one of many small towns clustered around Lombardy's famous Lake Como, but it's sleepy, old-world feel sets it apart from more crowded neighbors like Bellagio and Varenna. While Menaggio's waterfront terraces and picturesque steeples are wonderful on their own, restless visitors can always hop on one of the daily ferries to visit the other villages scattered along the shores of Lake Como. (Photo by Raquel Rey)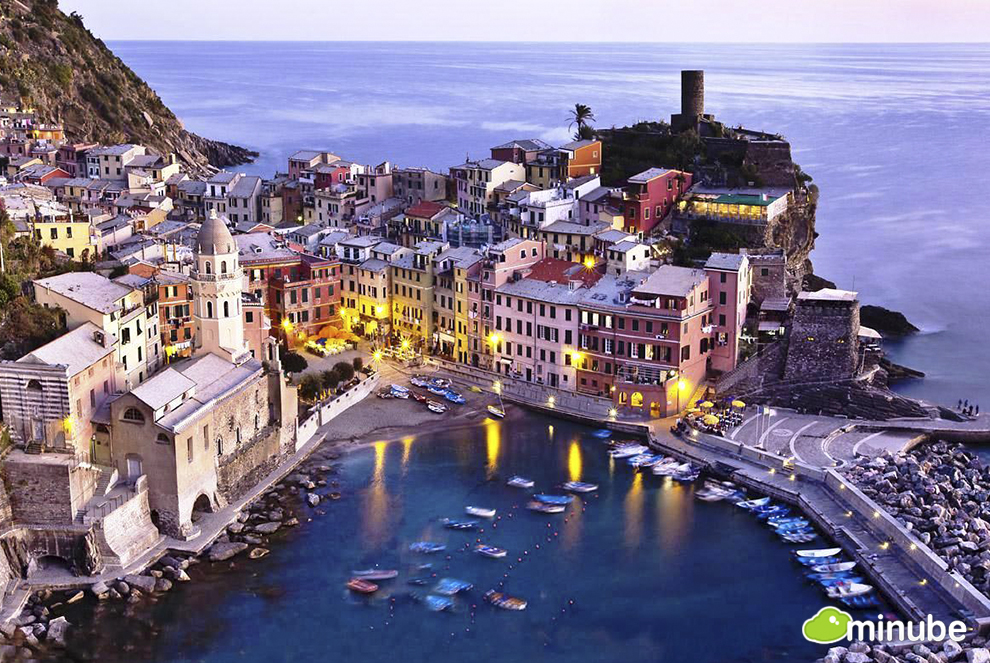 10.) Vernazza - Like Manarola, Vernazza is another precarious village wedged between cliff and sea in the spectacular Cinque Terre region. Vernazza's charm lies in its history as a fishing village, a heritage shown not only in the lovely harbor, but also on the plates of the village's many restaurants and taverns. While the village was almost destroyed by flooding and landslides in 2011, it's up and running again, still attracting travelers with its coffee shops, brightly-colored homes, and scenic plazas on the bay.
Have you had an unforgettable summer in Italy? Know a can't-miss village we might have missed? Let us know...we're always looking for new places to explore!
Popular in the Community