"All the world is made of faith, and trust, and pixie dust."
These amazing kids rooms have us wishing we were kids again! Who says that great design is only for adults? Whether, you love a tea party or are looking for a pirate adventure on the high seas, we've got it all covered!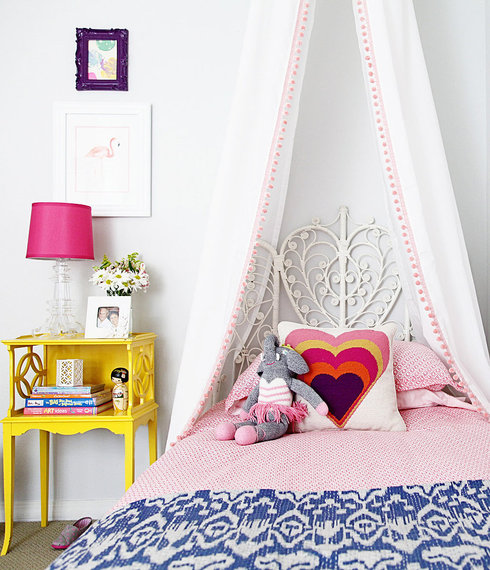 Why We Love It: This bedroom is fun, vibrant and girly with hearts, toys, sweet art and frills! It has a bit of a mod eclectic look with colorful pops and vintage pieces that have been repurposed. How about we all take notes on this cute room!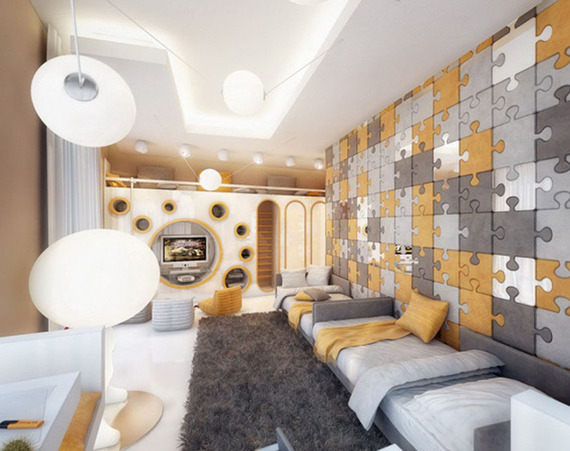 Why We Love It: We are pretty wild about this fun yet chic kid's room full of visual pattern, modern elements and an interesting color palette. Who want's to go and rearrange the puzzle pieces? We do! This is an interactive and entertaining kid's room that is definitely not missing any key pieces.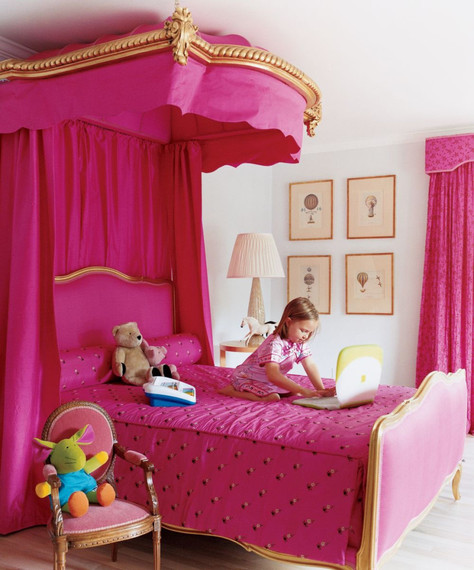 Why We Love It: Our inner girly-girl is bouncing with joy for this hot pink canopy with gilded edge! This room has whimsy and grace with simple art and wall color to balance all the rich textiles. We want to be sitting there reading dreamy princess stories and watching Disney movies!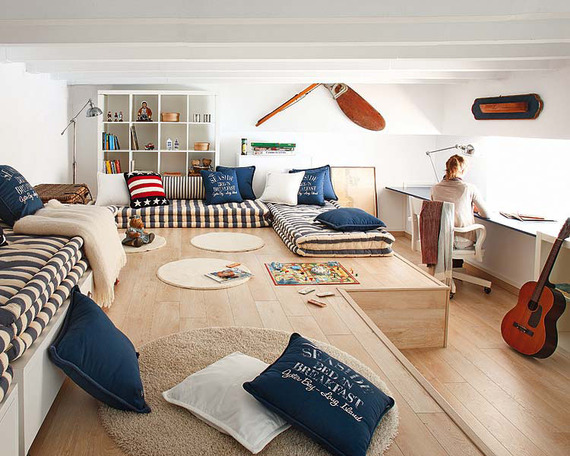 Why We Love It: Anchor down in this delightful nautical-themed room! It has all the perfect accents to make your dreams set sail. Blue and white striped cushions, lovely red, white and blue pillows, rattan baskets, oars and more all set the stage for smooth sailing ahead.
5. Oh, The Places You'll Go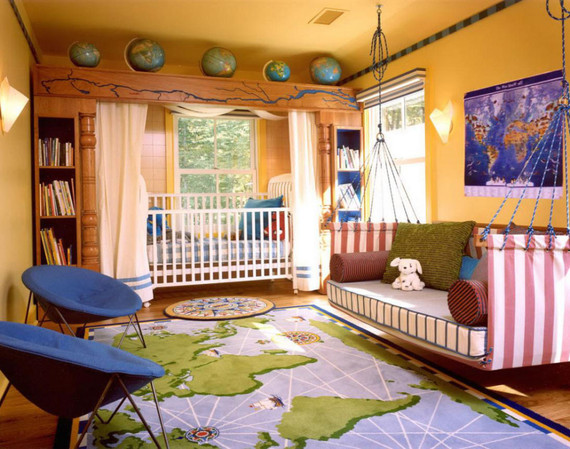 Why We Love It: This room sets the stage for some awesome adventures around the world! Globes, maps, canopy sails and a compass rug are guaranteed to inspire your little traveler.
6. Bunk beds in Wonderland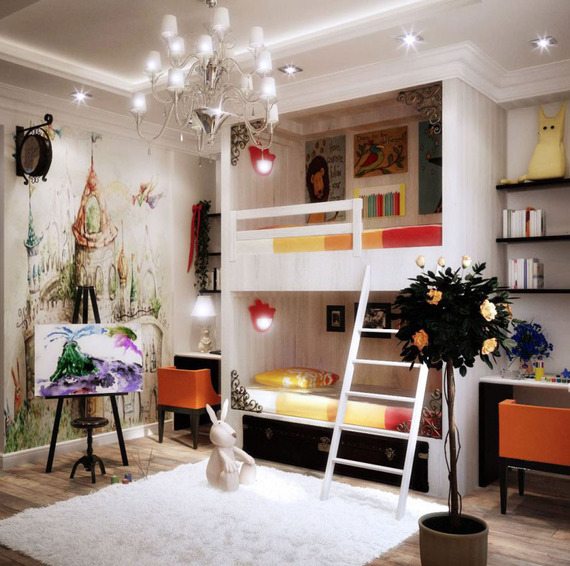 Why We Love It: This is an dreamy garden style room that makes us think of Alice in Wonderland. Soft lighting, garden wall mural, plush rug white fluffy rug and whimsical details on the structured loft give this room an artistic flair. All that is missing is a tea party!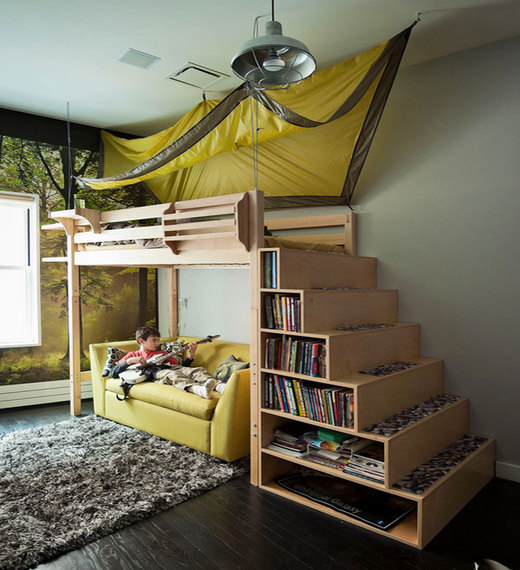 Why We Love It: Who doesn't love a good fort! We love the forest wall mural, tenting above the bunk bed, tansu-esque stair shelf full of books, art and music fun. We also love the shag rug...looks a bit like moss on a forest floor!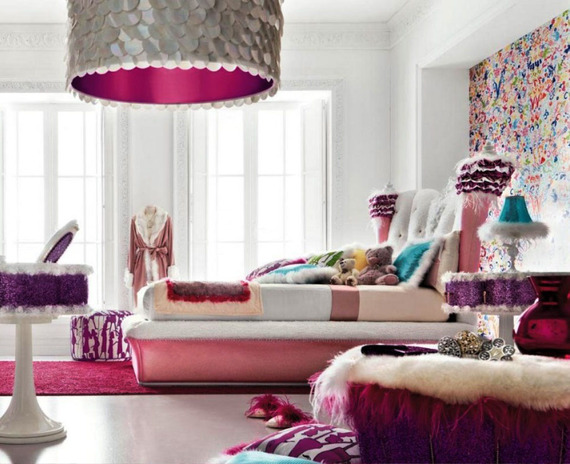 Why We Love It: Who wouldn't love the feathered and disco glam accents in this swanky space. Luxe fabrics, furry throw pillows, lamps that charm and a tufted platform bed...and the colors! Hot pinks, purples, teal, and fuchsia all work in perfect balance! You have to top it off with a sequined drum shade pendant.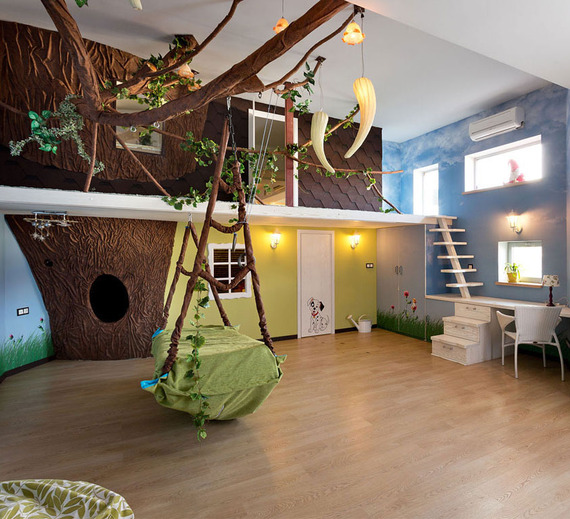 Why We Love It: This is all kinds of fun in the trees and made to look like the front of a house. Swing from the hammock or climb up into the treehouse...a lot of fun will be had here!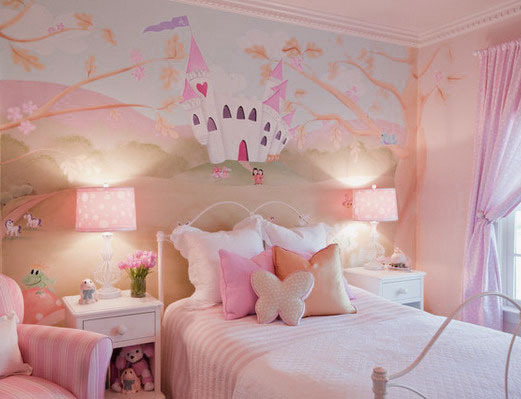 Why We Love It: This lovely girls room features sweet princess flair with light pink and coral pillows and patterns that play oh so well together. Stripes on the lounger, polka dot lamp shades and pink pattern pillows all pull it together. We especially love the feminine bed frame and little butterfly pillow!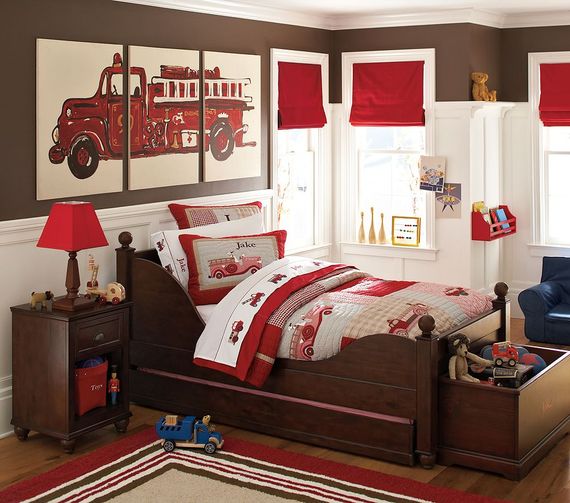 Why We Love It: This room stays cool even when it gets hot! It's no secret that boys love fire trucks, and this room pulls the entire look together with fire engine art, pillows, bedding, dark wood furniture, and red roman shades. It looks like fun times ahead at the Firehouse!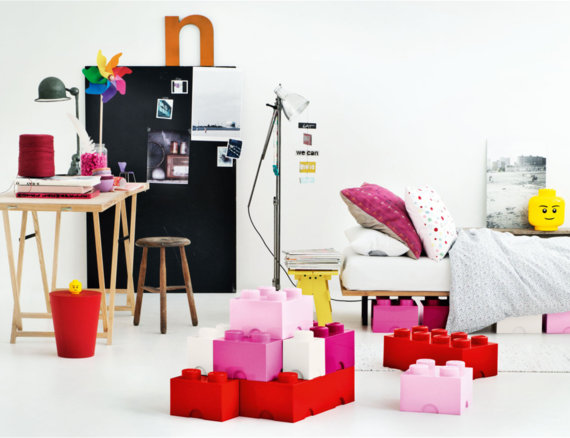 Why We Love It: Who says girls don't love legos?! This incredibly creative and contemporary space takes the fun of toys to a whole new level. Bright pops of color, simple modern furniture and a few vintage accents (like the bench, lamps and desk stool) make this a fun and eclectic girls room...a couple color changes and it would be perfect for boys as well!
Laurel & Wolf is the world's leading interior design marketplace. We provide online interior design services to residential and commercial spaces powered by our talented community of professional interior designers.
For a one time flat fee, you will receive multiple designs for your space with all the information you need to execute the design. All designs are fully customized to your space, budget, taste, and more!