These delectable libations are a perfect way to end the summer, from the boat, to the beach, to the backyard. Make a batch and get the party started...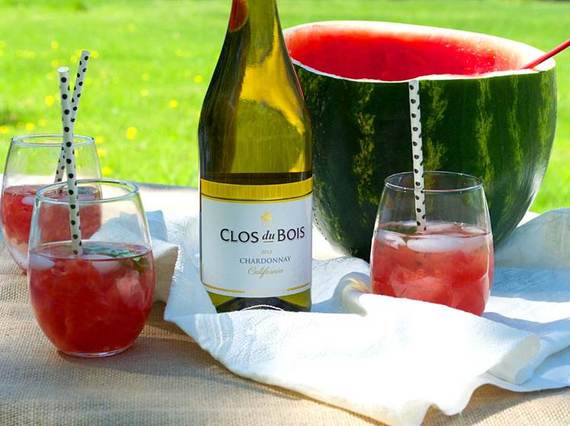 Watermelon Wine Spritz
Serves 4
1 bottle Clos du Bois Chardonnay (chilled)
3 cups sweet and seedless watermelon (chilled)
2 tablespoon simple syrup
Club soda to top
Mint sprigs

Combine watermelon chunks and simple syrup in a blender. Pour the watermelon juice in a rocks tumbler or wine glass, filled a quarter way. Add ice cubes.
Fill the rest of the glass with Clos du Bois Chardonnay. Top off with a splash of club soda and garnish with mint.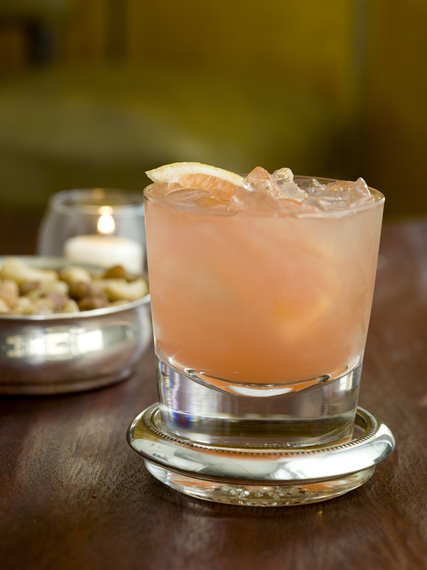 Bittersweet Summer's End
Serves 4
1 cup Sauza Silver 100% Agave Tequila
3 cups grapefruit soda
½ cup lime juice
Grapefruit wedges (optional)

Pour tequila into pitcher with ice. Fill with grapefruit soda. Squeeze juice of lime and garnish with grapefruit wedge (optional). Enjoy!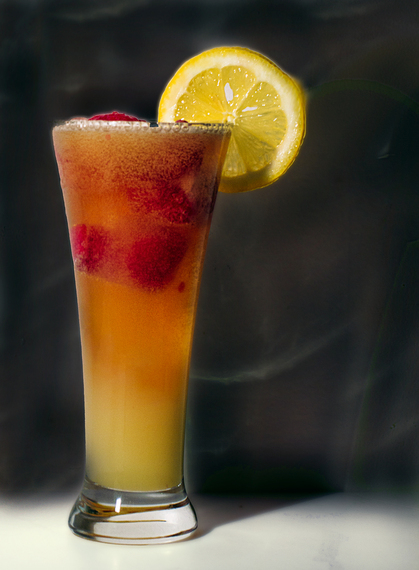 Raspberry Summer Shandy
Serves 4
4 oz. fresh squeezed lemon juice
2 oz. simple syrup
24 oz. Sapporo Premium Beer
raspberry ice cubes*
Add raspberry ice cubes, lemon juice and simple syrup to pint glass or beer mug, top with Sapporo and gently stir with a bar spoon and serve.
*Add 1 cup of water and 1 cup of fresh raspberries to a pot of water and bring to a boil. Once water begins to boil, turn heat to a simmer and let steep 15-20 minutes or until raspberries begin to lose their color. Strain the raspberries and fill ice cube tray with flavored water and freeze until solid.


Rooftop Lemonade
Serves 4
8oz. Belvedere Vodka
2 oz. limoncello
4 oz. Fresh Squeezed Lemonade
Fresh Cucumber Slices
In a pitcher filled with ice pour vodka, limoncello, and lemonade. Mix well and add cucumber slices. Pour into ice filled glasses and serve.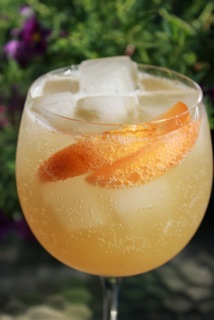 8 oz. Bombay Dry Gin
4 oz. St-Germain French elderflower liqueur
3 oz. Fresh Grapefruit Juice
2 oz. Fresh Lime Juice
1 oz. Simple Syrup
In a pitcher filled with ice pour gin, liqueur, grapefruit and lime juices, and simple syrup. Mix well and pour into ice filled glasses.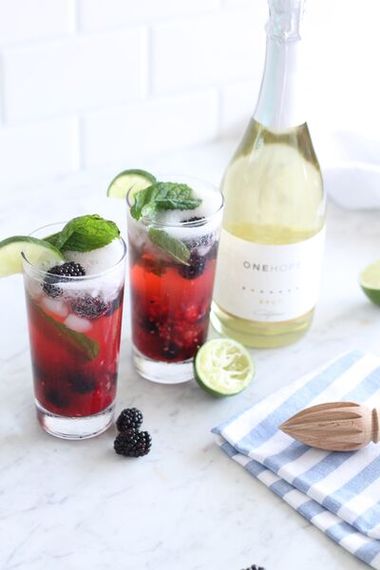 1 bottle ONEHOPE Sparkling Brut
8 oz. white rum
2 tsp. sugar
4 oz. fresh lime juice
1 cup mixed berries (we used blackberries and raspberries)
10 mint leaves (a few more for garnish)
Combine mint, sugar and berries in a glass and muddle together.
Add rum, lime juice and ice and shake vigorously in a cocktail shaker.
Pour into a cocktail glass and top with ONEHOPE Sparkling Brut. Garnish with fresh mint, and serve.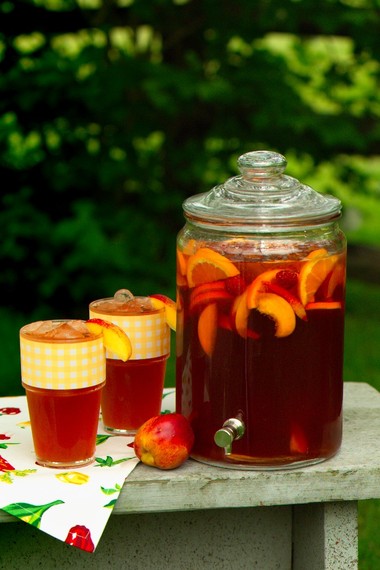 Tea Time
Serves 4

8 oz. Skinnygirl Bare Naked Vodka
4 oz. lemonade
4 oz. iced tea
Lemon wheel for garnish

In a bar glass or small pitcher, mix all ingredients, pour over ice and garnish with a lemon wheel.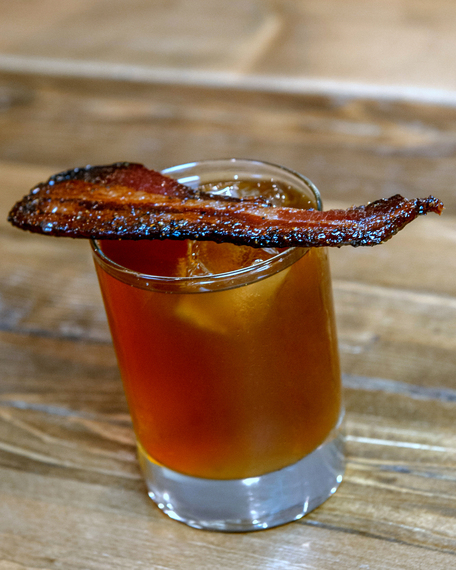 Sweet & Smoky Old Fashioned
Recipe by Celebrity Chef Michael Symon
Serves 4
8 oz. Parts Knob Creek Smoked Maple Bourbon
2 tsp. Raw Sugar
2 oz. Madeira
1 tsp. Curry Powder
6 Dashes Chocolate Bitters
Candied Bacon for Garnish
In a bar glass or pitcher add sugar, curry powder and chocolate bitters and muddle.
Add all other ingredients, fill with ice and stir. Pour into ice filled glasses, garnish with candied bacon and serve.
Related