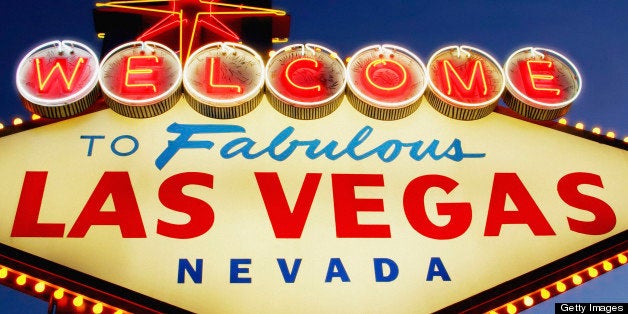 Whatever happens in Vegas certainly doesn't need to stay in Vegas. We've collected some of our Deal Experts' favorite tips and memories for traveling to the ultimate adult playground that is the Las Vegas Strip and beyond. More itinerary suggestions -- and exclusive deals -- can be found within Travelzoo's Las Vegas destination page.
Take advantage of the world-class spas: I think the great thing about spas in Vegas is they have the full facilities like steam rooms, whirlpools, saunas, and they give you snacks! It's the perfect way to detox after a fun night out. Vegas is my favorite place to hit up the spa. Every single spa at every high-end hotel is just amazing. - Lily Fu, producer, travel
Skip the taxi from the airport: For parties of two or less, it's more economical to arrange roundtrip airport shuttle service. While The Strip looks close, traffic can be terrible and the taxi meter just keeps running -- plus drivers have a tendency to take the longest route if you don't instruct them. - William Brown, associate publisher, travel
Some of the best entertainment can be found in the off nights: Imagine our delight to discover a packed piano bar downtown full of singers and performers from The Strip on their off night taking turns at the keys! What followed was countless Lady Gaga covers, and flowing vodka sodas was the best break from The Strip. - Hilary Solan, editor, travel
Say Prost: Head off strip for a taste of Munich with a trip to the traditional beer hall Hofbräuhaus Las Vegas for polka music and a stein of Bavarian beer. - Blaire Constantinou, senior associate producer, travel
Travel midweek or in the summer: There no question that Vegas runs full throttle on the weekends, but don't discount the idea of staying midweek - when hotels and shows offer their best deals. Let's face it, there's not really a dull night in Sin City, plus you'll find a little elbow room at the tables and a bigger budget for blackjack. And no matter how hot it gets in the summer, remember that it's always 65 degrees in the casino. - Andrew Young, editor
The vibrant art scene is worth a look: Las Vegas is finally getting a downtown that's worth the effort to go to. The Arts District is south of Fremont. Head over on the first Friday of every month when dozens of shops and galleries stay open late and scores of vendors come in for a party into the night. On another night, check out Bar+Bistro, an Italian tapas restaurant with fantastic bartenders. - Ben Jennings, executive producer, travel
Not all memorable meals are dinners: The best breakfast in town and my favorite memory of Vegas: Hash House a Go Go. - Barrie Kosberg, senior producer, travel
Remember to cool off and cool down: When I need a break from the flashing lights and dinging slot machines in town, I'll head out to Lake Mead for a day. If it's really hot -- anytime between July and October --nothing feels better than splashing around outside in this man-made lake that powers the Hoover Dam. Lots of companies rent boats, jet skis and kayaks by the hour or the day, and the natural beauty of the Mojave Desert makes for some truly scenic shoreline. Don't forget the sunscreen! - Kevin Kitchen, senior associate producer, local deals
Nab big savings off The Strip: Look for hotels off The Strip. Sometimes rates will be lower, and most of the hotels and resorts have free shuttle service to the airport and The Strip. For a change of pace, tack on a day or two at Lake Las Vegas for a little desert resort R&R after some hard-charging Vegas nights. - Jessica Tilley, senior associate producer, travel
Take in the views: Head to the Stratosphere for great views of The Strip. Visit the conservatory at the Bellagio. The theme of the conservatory changes often and admission is free. The fountain show outside the hotel is also a treat, especially at night. Downtown Vegas near Fremont Street has been revitalized and offers some of the best dining and bar experiences. - Veronica Crews, senior associate producer, travel

--Mary Walker Baus is a Travelzoo Deal Expert based in Los Angeles. Travelzoo has 250 deal experts from around the world who rigorously research, evaluate and test thousands of deals to find those with true value.
Related