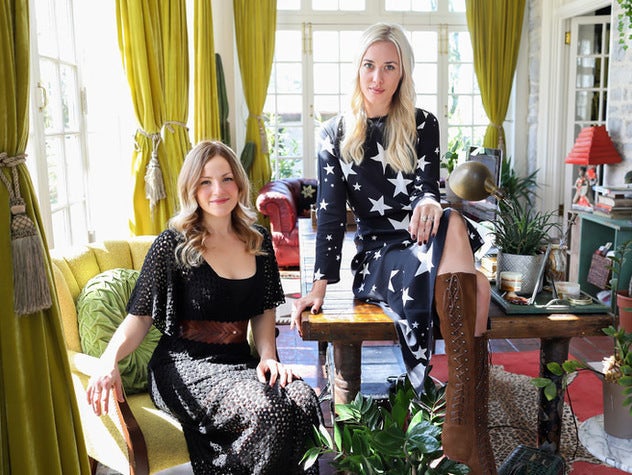 Oh, Christmas shopping. That glorious yet anxiety provoking activity that all at once has us singing "Joy To The World" while secretly thinking #FML. If you're anything like me, every year is an attempt to be thoughtful-yet-practical, while also ensuring that you don't offend anyone with your daft humor...or quite conversely, your sappy sentimental self.
It's a psychological, physical, and financial battle all wrapped up in one very tightly wound bow. Or maybe that's just been my experience. Sigh.
If you're looking beyond the usual suspects found on Amazon or hanging from your favorite Walgreen's location gift card display (not that I'm judging, been there), I would like to happily present a few off the beaten path ideas to get your creative juices flowing. Some of these are my personal favorites, hand-crafted by talented artisans; others are meant to break down gift-giving barriers and forge new thinking.
And remember...it's never too late to become a world-class gift giver!
What happens when you're constantly trying to compete with Uncle James who happens to be a virtual reality company founder, which means he is the cool, tech gifting guru to your tween-aged niece and nephew?
Little Passports is what happens. I stumbled upon this company after a tip from a pal over eggnog lattes and was immediately obsessed with the concept: Monthly educational subscriptions for kids. Who needs an Oculus when you've got your imagination to explore science, travel, and art with that God-given brain.
Sorry Uncle James, but I may just win this one.
Nothing says "I'm thinking of you" more than a simple, elegantly packaged (yet gender agnostic) gift that can prove useful for everything from dry, wintry lips to smoothing down unruly hair. Clary Collection's all-purpose balm can do all of that and more.
Founders and long-time friends Adriel Denae and Jen Auerbach are two powerful entrepreneurs whose experience with motherhood was the genesis for Clary Collection. The company now boasts a product line of small batch, hand blended, 100% organic skin care products useful for the entire family. Run don't walk to their online store and check out the goods.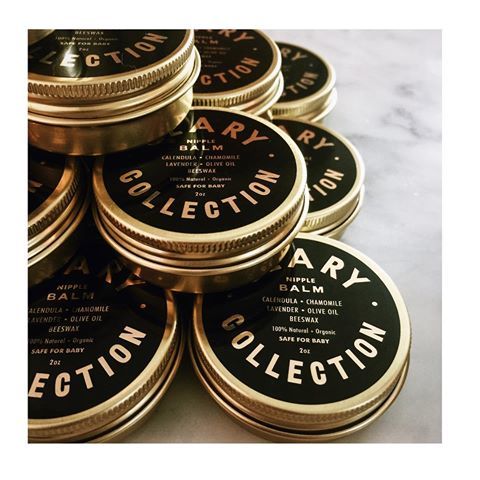 For those in your life who strive for that ever-elusive combo of balance and strength, might I suggest a workout routine that single-handedly changed my life? Founded by health and fitness entrepreneur Sadie Lincoln, Barre3 has managed to build a community-oriented workout that both burns the buns while somehow (I still can't crack the code) re-aligning the body to its natural, healthy state.
When one of my best friends from childhood opened Kansas City's first Barre3, I got hooked. And now, as a newly minted "Nashville native," I regularly attended classes here. With over one-hundred franchises and a gobally accessible subscription service, Barre3 is likely a viable gift option for your loved one looking to kick off 2018 with a boom-chicka-boom.
In May of 2014, Lyon Porter and Jersey Banks (yes, those are their real names because I know them personally, and yes they are basically movie-star fantastic) opened the Urban Cowboy in Brooklyn, New York as a passion project. A much needed antidote to the mind-numbing pace of Manhattan, their home became a staple of Brooklyn culture, as well as a community of travelers and artists who started to come from all over the world as "The Cowboy" earned a reputation as a magical place.
So if you're looking for a unique gift idea for that couple or friend who want to soak up the sights while getting a good dose of chill, perhaps a weekend at the Urban Cowboy (either in Brooklyn or recently opened Nashville) is just the thing. In fact, it's definitely the thing.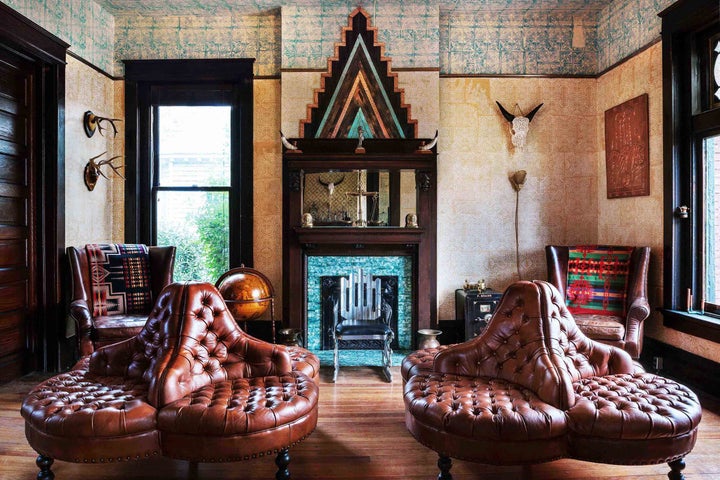 Ok, so this gift idea is extremely location-specific, but I'm putting it on your radar now in the event that someone you're gifting either (A) lives in the San Francisco bay area, or (B) travels there frequently.
Omni is a relatively new phenomenon in that it's a member-based platform leveraging the trend of the "sharing economy," while being so utterly useful it will make you want to fall off your chair with glee. Part logistics, part storage, part tech, the company has essentially figured out how to give all of that extra stuff in your life a safe home...until, that is, you need it.
Recently launched "Rentals" also gives users the ability to rent an item they'd rather not buy and have it delivered anywhere, anytime.
If only storing and capitalizing on emotional baggage was this delightful. Perhaps Santa is listening.
Two things I don't personally do is maintain a garden or shoot guns. But somehow this magazine-come-lifestyle brand has snagged my attention and highlighted my proclivity for all things charming about the South..and beyond.
If you know someone who loves being "in the know" while also enjoying world-class storytelling, pick up a subscription to Garden and Gun's bi-monthly magazine and call it a day...or even a year.
Several years ago, my sweet brother Seth sent me a Fox & Bond necklace out of the blue...because, you know, that's what sweet brothers do. I was instantly a fan of the antique-inspired piece and have probably gotten more compliments on it than anything else I've owned.
Founded by his pals, gemologists and jewelry lovers Sunny Bond and Blair Fox, each piece in the collection is hand-selected. The "antique yet modern" pieces have been seen on red carpets from The Met Gala to Hollywood movie premieres, proving that mixing old and new is the ultimate master-class in accessorizing. But don't listen to me, take it from better known fans like Emma Roberts and Bella Thorne.
Whether you want to earn "sweet brother status" or "star-studded boyfriend points," might I suggest you begin the holiday hunt at Fox & Bond?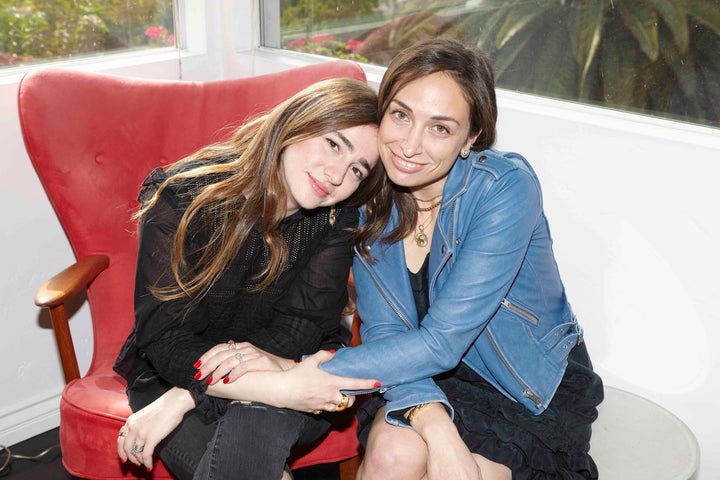 # 8 - Wink Wink Paper Co.
Writing thank you notes and "just because" cards may seem old school, but there are still some folks out there who find this to be a joyous and worthwhile pass time. If you are looking for the perfect gift for said person, check out Wink Wink Paper Co. STAT.
Clever one-liners? Check.
Art-forward illustrations? Check.
Fueled by founder and lead designer Holley Maher's sense of humor and unique design esthetic, the company launched in April 2015 and can be found online and in stores across the country.
If you're looking for a breezy way to say I love you ("I Ruff You") or that you dig your sister's superwoman powers ("Way to rock those mom jeans" ) this holiday season, Maher's creations may just hit the nail on the head. No ifs, ands, or winks about it.
Standard disclaimer: I love Thrive Market. So much so that I almost considered not leaving my house for a month because with Thrive I wouldn't have to bother. The membership-based, online-only community makes "living healthy" affordable and accessible in an age where buying organic, non-bad-for-you-stuff seems to be available to the card carrying elite in major metropolitan areas.
By delivering the world's best healthy food and natural products to members at wholesale prices, the company is then able to sponsor free memberships for low-income American families.
To spell it out...by gifting a Thrive membership to someone you love, you are doing them a huge service while also passing along that goodness to someone else. Double. Win. In the bag!
And as much as I dig Amazon, it just doesn't feel quite as good.
Last but certainly not least, and seemingly opposed to my aforementioned PSA about healthy living, I would argue that the Wine Squirrel certainly aligns with this sentiment. In that, not all of us can consume an entire bottle of wine in one sitting (even though we may secretly want to).
Spoiler alert: My mother (I hope she isn't reading this) is a dainty, pint-sized woman who gets tipsy after three sips of her evening Pinot Noir, and I know she will appreciate this gift. As will I, because four-week-old red wine usually consumed during my visits home could definitely use a little help.
Enjoy holiday shopping this year and remember...nothing says "I'm a thoughtful giver" like supporting small businesses and purchasing goods from those who are giving back.
Related
Popular in the Community