"To those who are given much, much is expected." ― Maya Angelou
I recently hosted a digital leadership summit in Boston, inviting local business leaders and our professional sports teams (Patriots, Red Sox, Celtics and Cannons) to discuss the importance of responsive and responsible leadership. My team and I at Salesforce partnered with the Boston Cannons and Optum to produce the digital business leadership summit. To kickoff the summit, I had the honor and privilege of interviewing Rob Hale, an iconic Boston CEO and one of the most revered and generous leaders in our community.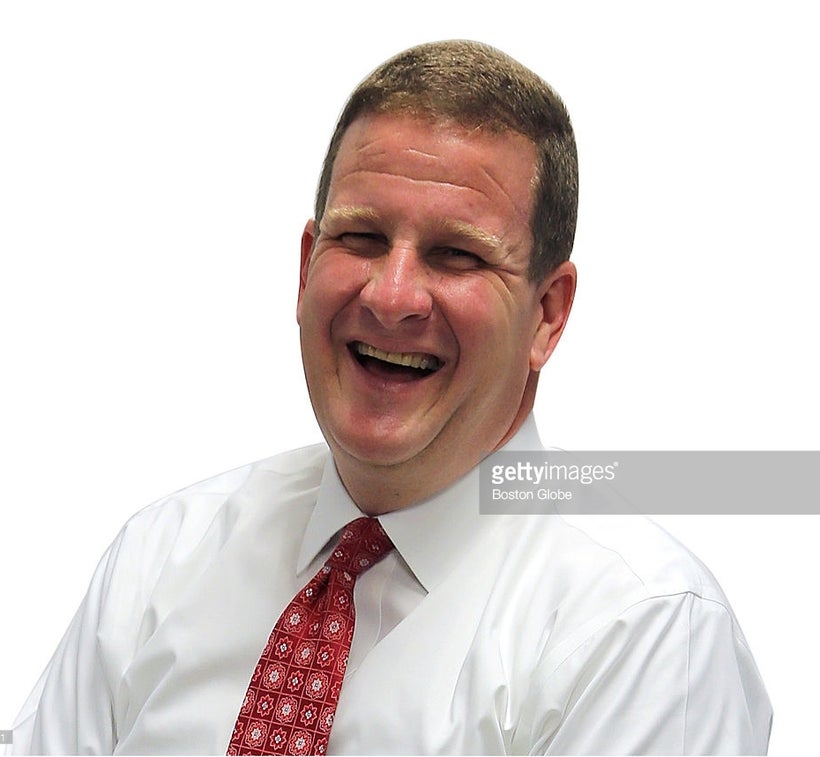 Rob Hale is President and CEO of Granite Telecommunications and a co-founder of Copley Equity Partners. Hale currently serves on Copley's investment committee and also serves as an entrepreneur in residence to assist the development of Copley's portfolio companies. Hale founded Granite in 2002 and has grown the company into one of the largest privately held telecommunications services companies in the U.S., with revenues exceeding $1.3 Billion. Granite provides one-stop solutions for voice, data, Internet, wireless, video and secure network options throughout the United States and Canada. Granite services 86 of the top Fortune 100 companies, in over 600,000 plus locations, while employing 1,800 professionals. Hale is also the founder and board chair of Fox Rock Capital, founding owner of FoxRock Properties, a commercial real estate firm, and is co-owner of the NBA's Boston Celtics and majority owner of the Boston Cannons.
Hale has been recognized as a leading entrepreneur by several organizations and publications. He has been repeatedly recognized by Boston Business Journal-Power 50, which salutes the 50 most powerful people in Boston. He has held or holds leadership roles at Boston Children's Hospital, The Massachusetts Soldier's Legacy Fund, Dana Farber Cancer Institute, Deerfield Academy, Connecticut College and Brigham & Women's Hospital. Hale has also been a Big Brother for 20 years.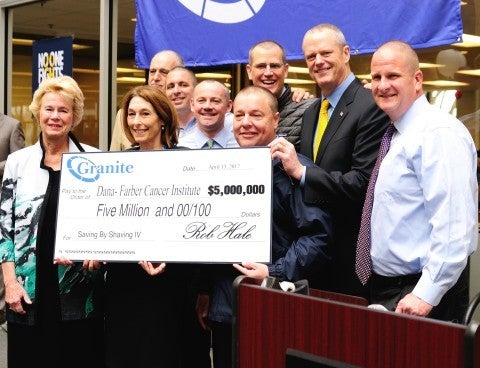 Mr. Hale has had an incredible professional career but what is more impressive is his spirit of generosity and active participation in philanthropic endeavors. Granite Telecommunications donated $5 million to Dana-Farber Cancer Institute through its 4th Annual Saving by Shaving event at the company's headquarters. Massachusetts Governor Charlie Baker joined Granite CEO Rob Hale and approximately 1,000 Granite teammates, their friends and family members in shaving their heads or beards in support of cancer research (Picture above). Now in its fourth year, and 2,700 shaved heads or beard donations later, Granite and Rob Hale have donated $15 million to Dana-Farber. Granite has been named repeatedly as one of the most philanthropic companies in Massachusetts. Granite also supports hundreds of other community charities in Massachusetts and throughout the world through additional company charitable activities. In total, Granite and Hale have charitable donations of $85 million in the past six years. BBJ named Granite the 3rd most charitable company in Massachusetts in 2016.
Granite CEO Rob Hale, Massachusetts Governor Charlie Baker and Quincy Mayor Thomas Koch shave their head - resulted in $5 million donations to Dana-Farber Cancer Institute.
The Salesforce and Cannons Digital Leadership Summit in Boston was hosted on the roof-top of Optum's headquarters in downtown Boston. The venue was spectacular, with views of the iconic Fenway park and beautiful Boston skyline, making it the perfect setting for my interview with Rob Hale.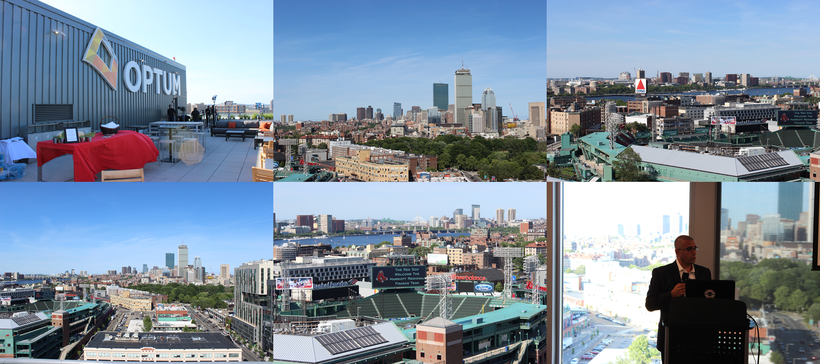 Here are 10 leadership lessons based on my interview with Rob Hale:
1. Remarkable business leaders seek customer feedback and adapt accordingly - Hale started our conversation by discussing his background and the successes and pitfalls of his career. He started his first company at the age of 23 and grew it to $150 million in annual revenue. Based on advice from Goldman Sachs, Hale took his company public and became a billionaire - at one point Forbes named Hale as the 7th wealthiest person in the world under the age of 40. Then the bubble burst, banks stopped funding CLECs, and in less than 18 months, Hale's company went bankrupt in February of 2002. In June 2002, only four months after bankruptcy, Hale founded Granite. Granite was asset light at the time so they did a wholesale deal with Verizon just to get back in the business. The plan was to implement switches for voice services. Granite's first two clients, Walmart and Walgreens asked Granite to consolidate, discount and manage phone lines and billing in a couple of their stores. This new service, ultimately led to an opportunity for Granite to deliver this service across the country, becoming a national wholesaler. Hale has created a $1.3 billion business with zero debt, by listening to his customers and pivoting based on early feedback from Granite customers.
2. Win with Grace, and learn to stand up after a loss - Hale played lacrosse at Connecticut College, coaches youth lacrosse in his community, and now is a majority owner of a professional lacrosse team, the Boston Cannons. He has spent his entire life as a player-coach, both on the field and at work. The first thing I saw when I visited Hale at Granite's world headquarters, is his open cubical (not office) in the middle of the other cubes, among Granite employees from new hires to middle and senior management. Hale is absolutely a player-coach with a desire to develop business professionals. "Successful people are able to learn to deal with defeat. Figure it out and fix it," said Hale.
3. Success is all about teamwork - Hale is incredibly modest but when he notes: "there is no telco that is as good as Granite with Sales and Customer Service." But if you are great in sales, but you cannot deliver on the operational side of the business, then what difference does it make? Business is all about offense and defense. "We keep our customers because it's all about customer service, and at Granite we are very good at customer service," said Hale.
"You cannot fill a bucket if there is a hole in the bottom." — Rob Hale, CEO Granite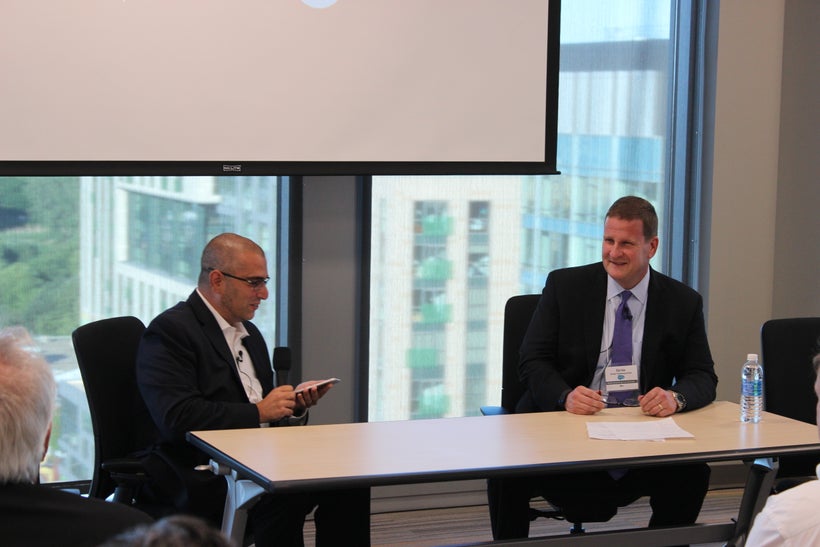 4. Strong leaders earn the respect of their team by balancing empowerment and accountability- Hale shared a number of coaching lessons where the balance of empowerment and accountability is key to building a strong team. If your star player drifts from your team's core values and guiding principles, the coach must have the courage to do what's best for the team.
5. Leadership must come from the front - Responsive leadership at Granite means Hale himself is often involved with customer engagements. Granite customers are incredibly loyal to Hale and his company because of their exceptional ability to respond. Hale actively coaches employees at Granite, inspiring them to stretch high and achieve more.
6. Mistakes are going to happen in life - it's not about perfection, but rather how you respond to mistakes - In 2016, the average customer hold time at Granite was 8 seconds - the longest wait time last year was 90 seconds. The goal for 2017, is seven seconds of hold time. Granite's customer service performance is shown throughout their offices on screens so that employees, customers and partners can see Granite's commitment to customer service quality.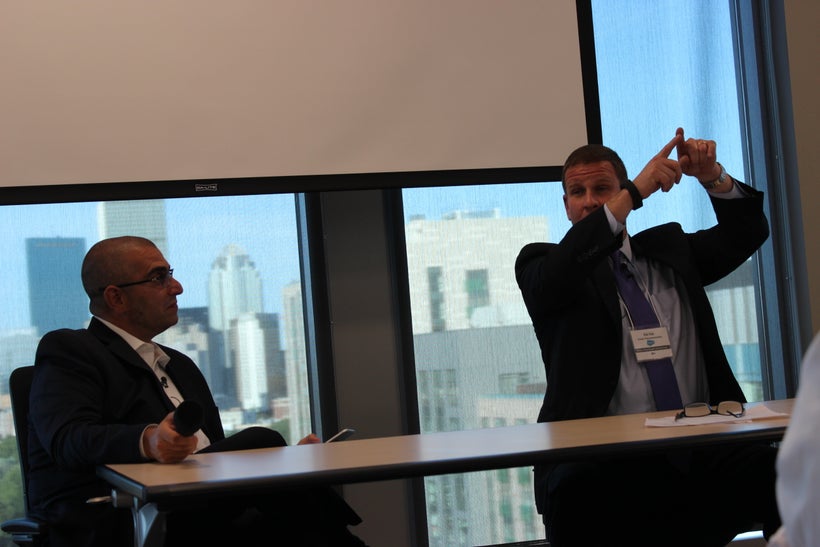 7. Excellent companies develop an employee path to progress - Granite generally promotes from within - today, Granite's 12 sales vice presidents all started as individual contributing sales professionals. Granite university was created to develop a talent path to progress, giving every employee an opportunity to grow through promotional opportunities.
8. When recruiting, find people who have dealt with bumps in the road - When recruiting talent, Granite looks for employees that have demonstrated excellence in one endeavor. It could be sports, music, education, writing, etc. Hale believes that individuals that have achieved excellence have also experienced bumps in the road. Hale also takes "coaching up" his employees to continue to achieve excellence.
9. "To those who are given much, much is expected." ― Maya Angelou. Hale takes giving very seriously. A very simple and powerful program at Granite is a weekly opportunity for employees to contribute to charities by donating $3 on Friday's in order to dress casually at work. Granite matches each employee's donation - this translates to $5,000-$6,000 of donations per week. Hale and his leadership team have developed and cultivated a culture of giving and generosity. Hale believes that a spirit of generosity helps Granite create good Karma in the community.
10. Visit your customers and listen and learn: Your customers will tell you where to go, according to Hale. Hale contributes Granite's success to his team's willingness to listen to their customers and adapt accordingly. Twice a week, Hale is on the road, visiting Granite customers. Hale works very hard to personally thank and learn from his customers. Customers will tell you about what's working in the present and what the future will look like.
Bonus leadership advice from Rob Hale:
"Expect respect, and show respect. Look everybody in the eye, be friendly with everybody, no matter at what level in the organization." — Rob Hale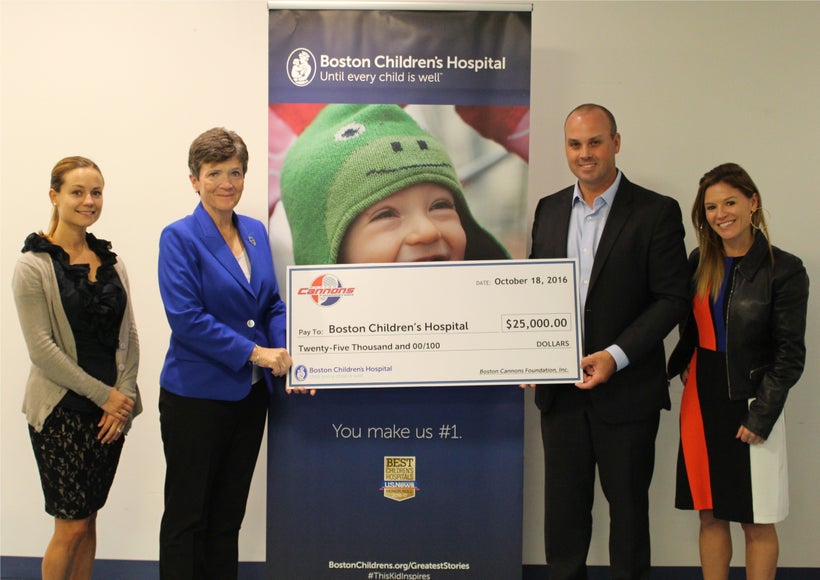 On behalf of Salesforce, I would like to thank the Boston Cannons for partnering with us to develop an incredible thought leadership event. We are grateful for the opportunity to work directly with Ian Frenette, President of the Cannons, and Sara Berry, Vice President, Corporate Partnerships and Marketing, who were both actively engaged with our team throughout the process. In addition, I would like to thank my teammates at Salesforce: Karen Mangia, Vice President of Customer & Market Insights, Rob Desisto, Chief Value Officer, Bruce Richardson, Chief Strategy Officer, Stephen Toland, Account Executive, and Lee McCaw, Principle Success Manager.
Calling all HuffPost superfans!
Sign up for membership to become a founding member and help shape HuffPost's next chapter
This post was published on the now-closed HuffPost Contributor platform. Contributors control their own work and posted freely to our site. If you need to flag this entry as abusive,
send us an email
.