I have been working with my father for nearly 10 years. During this time I have read a variety of leadership, inspiration, self-help and business books (and some fun stuff too). Amongst one of the books that have inspired me the most lately was Arianna Huffington's Thrive. It really struck a cord, actually many cords with me. Slowly but surely, I am incorporating Third Metric principles into my life. Getting back to my father, in each one of the books I have read, there were great takeaways and lessons to be learned. However, the lessons that I have learned from my father have had the biggest impact on me and will stay with me throughout my life-long leadership journey.
Below I have summarized the 10 most memorable Leadership Lessons I Learned From My Father so far...
1. Do not assume anything. Especially that you know why people did what they did or do what they do.
2. Give people feedback. Even when it is uncomfortable, actually even more so when it is uncomfortable.
3. To build the foundation for a successful relationship (at home or at work) start with having a conversation about mutual expectations.
4. Abundance is a gift we can choose to accept and share. The act of giving physically and emotionally, without expecting anything in return, is the greatest gift of all.
5. There is no such thing as "managing people". A true leader, gives people the right tools, support, feedback and motivation to "manage" themselves.
6. If you want better than normal results you have to get the right people involved. That means embracing diversity of thought.
7. The best leaders develop and empower the people around them to be authentic leaders and are not afraid of being wrong.
8. Wasting one iota of energy worrying about anything we cannot control is equal to choosing to waste unnecessary heartbeats that we will never recuperate.
9. When you get frustrated, annoyed, disappointed or generally upset because of other people's actions or inactions, you have given them control over you. You can always exercise Personal Intervention and choose to respond instead of react.
10. If your work is just "work" for you, do everything you can to find something that feels purposeful and not just like work.
It may sound like my father and I have always had a great relationship but that could not be further from the truth. If someone had told me when I was sixteen that one of the people I would learn the most from and have the biggest impact on me as a leader and as a person was going to be my father, I would have told them they were crazy. We captured the story of our relationship transformation in our co-authored book At the End of the Day: How One Man Learned to Live Like He Was Dying. My father and I have found a renewed sense of purpose in our "work" through our involvement in E-Colors in Education www.ecolorsineducation.com.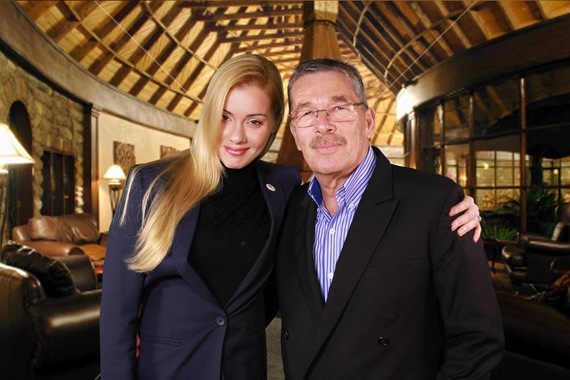 Calling all HuffPost superfans!
Sign up for membership to become a founding member and help shape HuffPost's next chapter