A cow at a dairy farm in Narnaul in northern India recently gave birth to the multi-mouthed calf named "Nandi."
It's a nickname for Lord Krishna and can also mean, "One who pleases others," the Daily Mail reports.
Although "Nandi" has five mouths, he can only drink milk in two of them, according to Najj.com.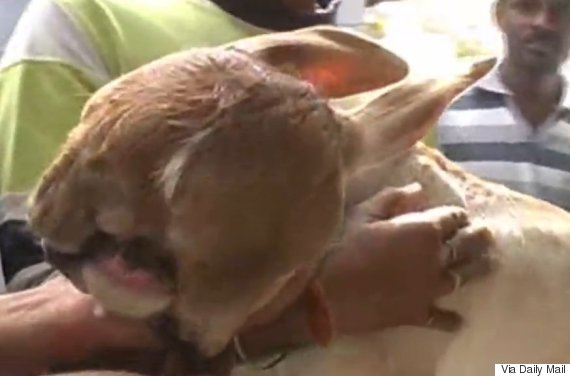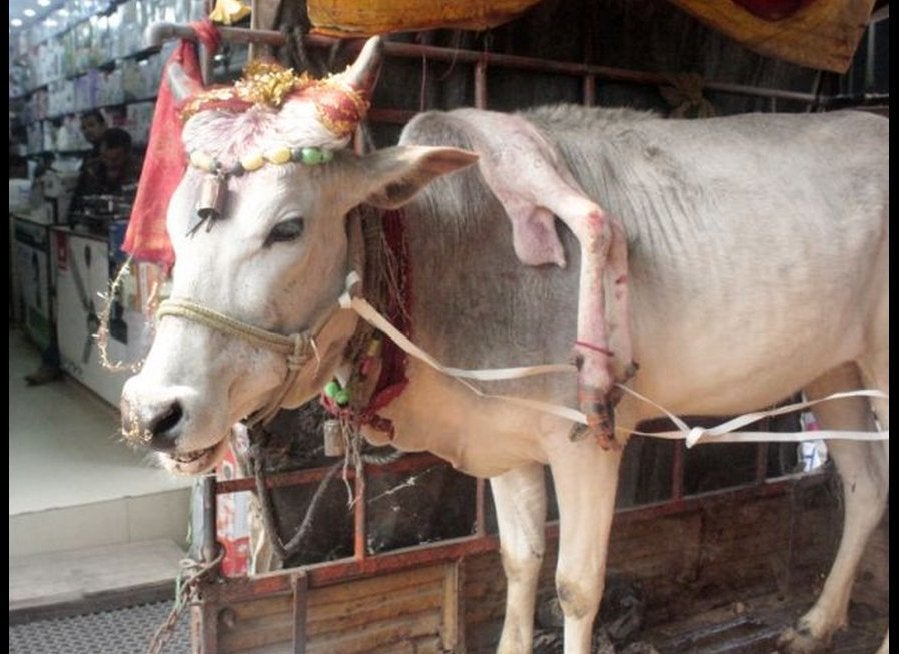 Two-headed animals and other bizarre creatures
Popular in the Community