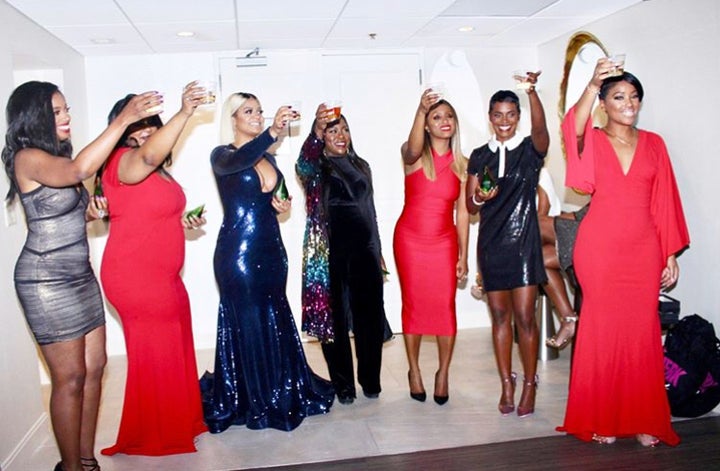 When 150+ inspired women are in one room, the energy is electrifying. The 5th annual Werk, Pray, Slay women empowerment weekend was the spark that I needed to get through this season of my life. Koereyelle, an entrepreneur and founder of The Single Wives Club, created this event with the help of her Dream Team to inspire attendees to become their best selves before becoming a wife.
The theme of this year's event was "HER Over Everything." During her keynote, Koereyelle said that a quote on Instagram inspired the theme:
"The woman you're becoming will cost you people, relationships, spaces and material things. Choose her over everything."
From the sessions to the swag, the theme was etched into every aspect of Werk, Pray, Slay. Here are 10 major keys about entrepreneurship, relationship readiness and personal development that will help you choose HER over everything:
1. Get intentional about what you want out of life
Multiple presenters stressed the importance of being intentional -- also meaning being purposeful and deliberate.
During the opening of the BYOB (be your own boss) conference, the host, LB -The Wife Coach, referenced a quote by Wayne Dyer that says: "Our intention creates our reality." LB then gave attendees a few minutes to write down why we were there and what we wanted to get out of Werk, Pray, Slay.
Every decision that you make should be calculated and deliberate. Get crystal clear on what you want out of life and write down your goals and action plan. Then take the necessary steps to get there.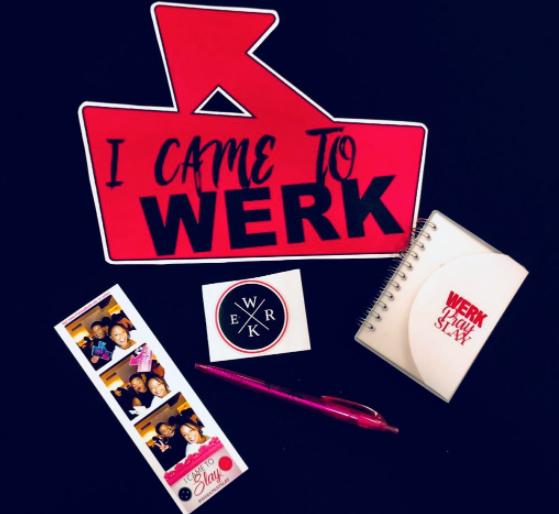 2. Change your mindset about money
Kristin Sutton, creator of Debt Free Black Girl, challenged us to re-program how we thought about our finances during her session. Some of the ways to do that is to reflect on how money was handled in your household growing up, think about budgeting as a spending plan for your money - not a restrictive practice, and create an aggressive debt payoff plan where you attack the loans with the highest interest or highest balance first (also known as the snowball effect).
3. Invest in yourself daily and make time for self care
Koereyelle encouraged attendees to invest in themselves by attending conferences, watching YouTube tutorials, listening to podcasts and reading content that fuels them.
The Power Panel was full of gems and featured Werkaholic Award honorees celebrity publicist and entrepreneur Arian Simone; CEO of Cupcake Mafia, Mz. Skittlez; Beauty Boss Asi "Oz" Wilson-Perry; and Creator of TheCurvyFashionista.com, Marie Denee. The women mentioned yoni steaming, detox saunas, frequent massages and therapy as their self care outlets.
Self love and self care will look different for everyone, but one common thread at Werk, Pray, Slay was that you have to do SOMETHING for yourself.
4. Serve a purpose bigger than you
"Our journey has less to do with us and more to do with other people," said media personality Rashan Ali while being recognized as an honoree during the Werkaholic Awards Soiree.
When you choose HER over everything, you know that your purpose has a greater meaning. By pursuing your passion and allowing your light to shine, you encourage other women to do the same.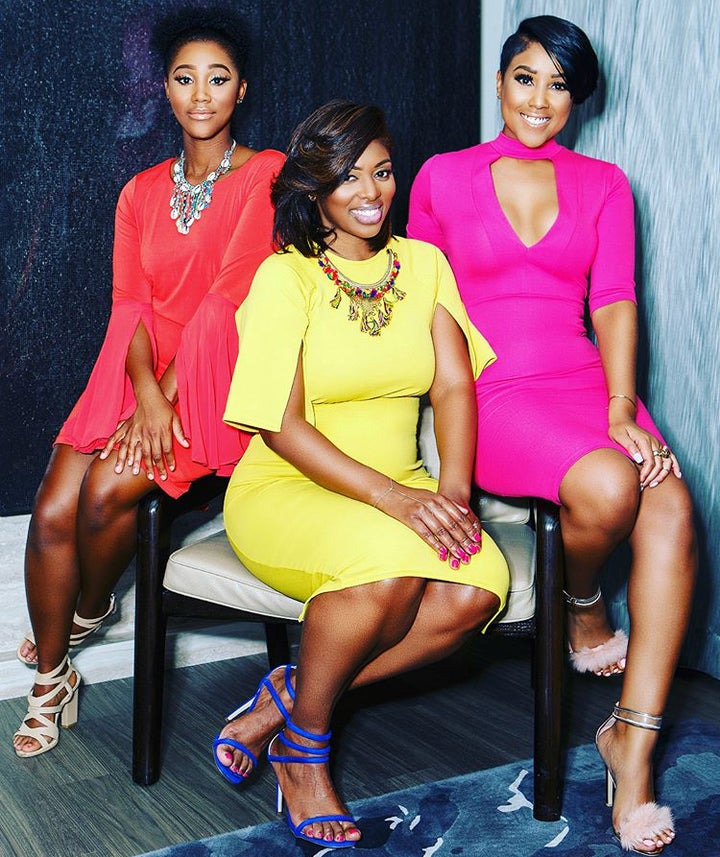 5. Balance your chakras to manifest success
It's important to understand what chakras are and how to keep them balanced. During her session, artisan Rubi D explained that a chakra is an energy centre in our body in which energy flows through. When unbalanced, it causes different types of problems in our lives and how we live.
Root - survival (financial independence, money and food) and your foundation; living confidently in your purpose
Sacral - associated with your emotions, feelings, creativity and sexuality
Solar plexus - will power; self confidence and the relationship you have with yourself
Heart - being able to love and receive love
Throat - communicating effectively; comprehending what you read; listening to understand, not to respond
Third eye - ability to follow intuition and see the bigger picture
Crown - tapping into your higher self; letting go of your ego
Choose HER over everything and balance your chakras by putting yourself in check and not allowing things to affect you, filling up your own cup first (see major key #3) so you can pour into others and seeing the good in the bad.
6. Be strategic about building and maintaining relationships
Creative branding strategist Alechia Reese shared how she's built relationships with major corporations like Verizon and Grey Goose, and celebrities like Zendaya by being intentional. She said: "life is a relationship game. In order to win at it, you have to learn to build mutually beneficial relationships."
According to Alechia, choosing HER over everything is about knowing who you are, what makes you unique and what you have to offer. She recommends creating a desired relationship tree of people you want to get to know professionally. Also, making an events strategy so you can add value and get the most out of the experience - tactics may include being a volunteer or attending as media.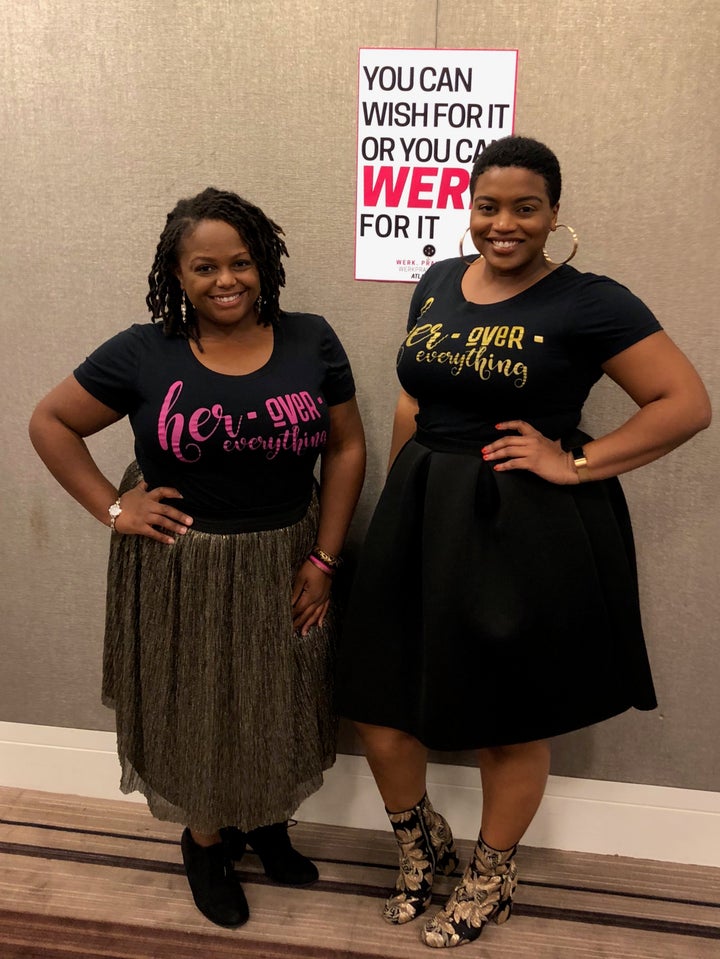 7. Learn the ins and outs of your industry
Monique Rodriguez, the Claire Huxtable Award recipient discussed how she taught herself about marketing and branding prior to starting her hair care line, Mielle Organics. Previously a nurse by trade, Monique surrounded herself with people who knew more than she did on various topics and sought their insight to help expand her knowledge and grow her business.
Choosing HER means being rooted in your purpose and learning all you can about the work that you are supposed to be doing. The best way to set yourself up for success is to surround yourself with brilliant people and do your research so it's clear that you know your sh*t!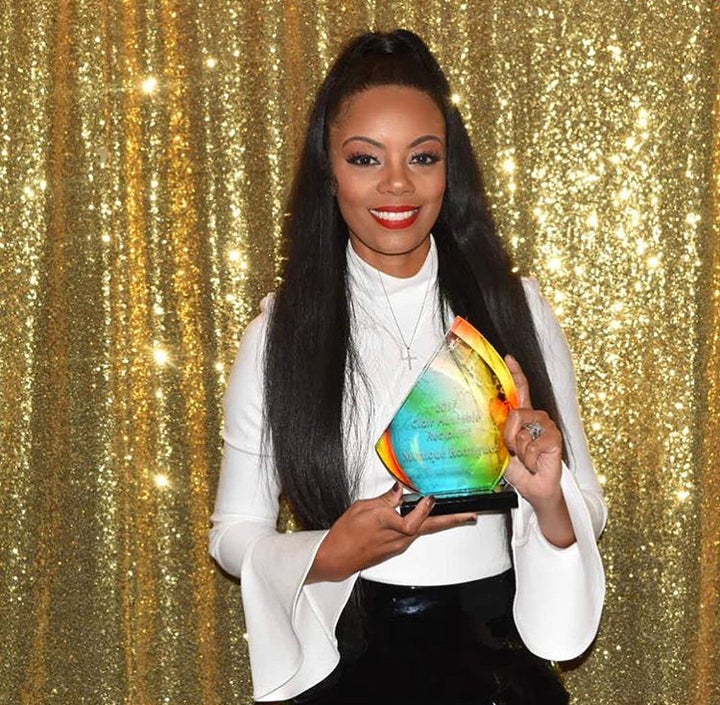 8. Elevate yourself and attract what you match
The session about getting your mind right for marriage from Joané King of Naetorious.com touched on the importance of manifesting a successful relationship, including becoming what you'd like to attract, in order to draw in someone worthy of leading.
When choosing HER, a woman must work on being the best version of herself and prepare to be a complement to her partner, not conform to what he wants her to be.
As Joané said, "You are his match, not his mirror."
9. Know when to date him or diss him
During the Big Hat Brunch on the last day of Werk, Pray, Slay, The Wives Society hosted a game called "Date Him or Diss Him." They read scenarios and urged the audience to share if they would give him a shot or kick him to the curb. Some of the scenarios dived into what women would do if she was dating a man that was celibate until marriage, if he lived at home with his mom, if he lied about his height on his online profile or if he was a video game lover.
A woman who chooses HER over everything understands her worth and refuses to settle for the sake of having someone around. She has thought about the non-negotiables that her ideal mate should have, yet she knows that he may not come in the package she anticipated.
Werkaholic Awards recipient Bianca Rush, entreprenuer and co-founder of Ladies Who Brunch Atlanta, encouraged women to show people what they have to offer and why they need you.
Koereyelle touched on being an asset during her keynote. "When you are an asset, you can't lose."
A part of choosing HER over everything is making werk, pray, slay a part of your lifestyle. It's about honing in on what makes you special, strategizing how you will add value to other people and solve a problem, and unapologetically tooting your own horn from time to time.
Be on the lookout for details about next year's Werk, Pray, Slay winning women weekend! You don't want to miss the magic!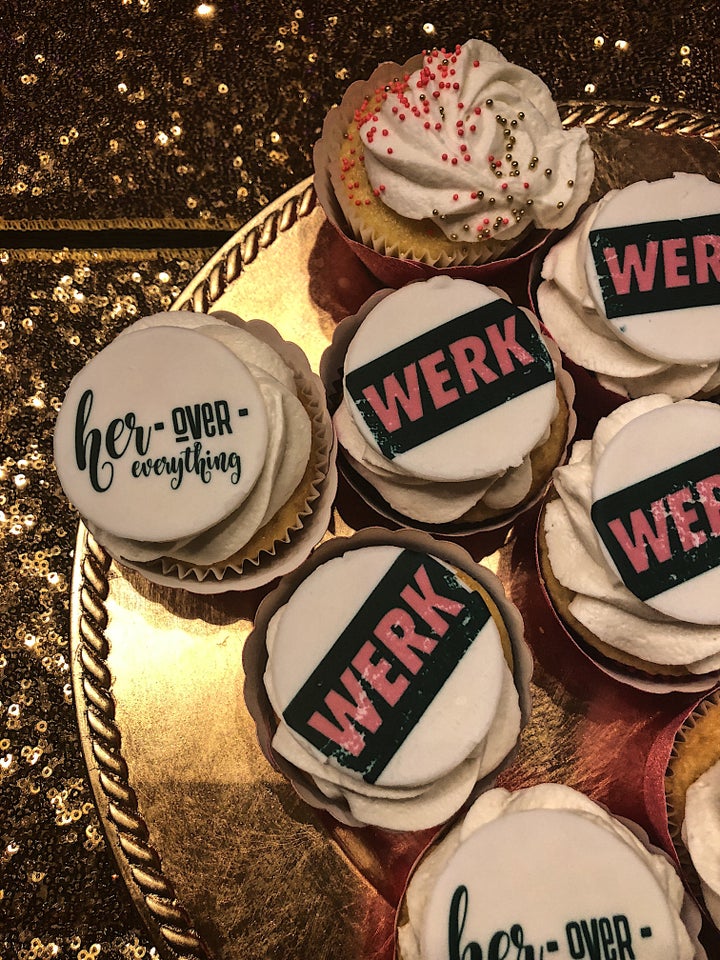 Lifestyle blogger and published author Teyonna Ridgeway is dedicated to helping people recognize their beauty and unleash their brilliance. By day the Atlanta native works in social media marketing, and by night she drops gems about career, travel, faith and life as a Millennial on BecomingBrilliance.com. Follow her on Twitter or Instagram @TeyonnaLanez.
Popular in the Community