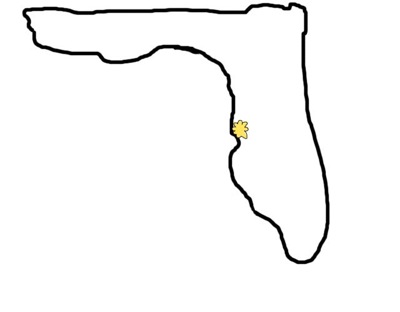 The Hill published a service-y list of this week's top (re: existent) Republican National Convention-related festivities. We've ranked the ten most miserable in ascending order of anticipated abject horror.
10. "The Alabama delegation hosts a 'Starship Cruise.'"
9. "Ron Paul supporters host a Liberty Rocks party at Ferg's Sports Bar."
8. "Opening night Samba Reception with the Kentucky delegation at the Samba Room."
7. "Former House Speaker Newt Gingrich speaks at a 'Rendezvous with Destiny' event hosted by Citizens United Productions at the United Theater at Liberty Plaza."
6. "The convention convenes with Mitt Romney formally accepting the GOP presidential nomination. Other speakers include Rep. Connie Mack (Fla.), Romney campaign chairman Bob White, Sen. Marco Rubio (Fla.) and Speaker John Boehner (Ohio)."
5. "Kid Rock performs at the Liberty Plaza next to Tampa Forum."
4. "Fla. Gov. Rick Scott, former Tampa Bay Buccaneers Linebacker Derrick Brooks and Visa Inc. will be at Leto High School for a showcase of an educational video game and classroom curriculum called Financial Football."
3. "The Hill hosts a 'Women to Watch' party with Beam and Skinny Girl Cocktails at the Pop Up Nightclub Venue."
2. "Meghan McCain, Lifetime and Variety host a party celebrating Republicans' Women Leadership at the Glazer Museum."
1. "Donald Trump hosts a dinner with the Republican Party of Sarasota at The Ritz-Carlton Sarasota."
Vanity Fair's Todd Purdum, Craig Unger, Justin Bishop, and yours truly will be at all of them -- hurricane conditions, enthusiasm, and blood-alcohol content depending. Check back next week for live, exclusive, and thrilling coverage from the swampy, rain-soaked den of sin that is Tampa, Fla.
Popular in the Community