What goes together better than ice cream, sunshine and neighborhood camaraderie? Ice cream, sunshine, neighborhood camaraderie and public art, that's what.
The artist, working with Pacific Park Arts, recently commissioned the creation of 10 murals near the Brooklyn neighborhoods of Prospect Heights and Crown Heights, where Perry's studio is located. Painted in one marathon session along Dean Street (between Vanderbilt and Carlton) this past weekend, the vibrant murals brought not only crowds of illustrators and street artists but a whole block party's worth of onlookers, vendors and community organizers.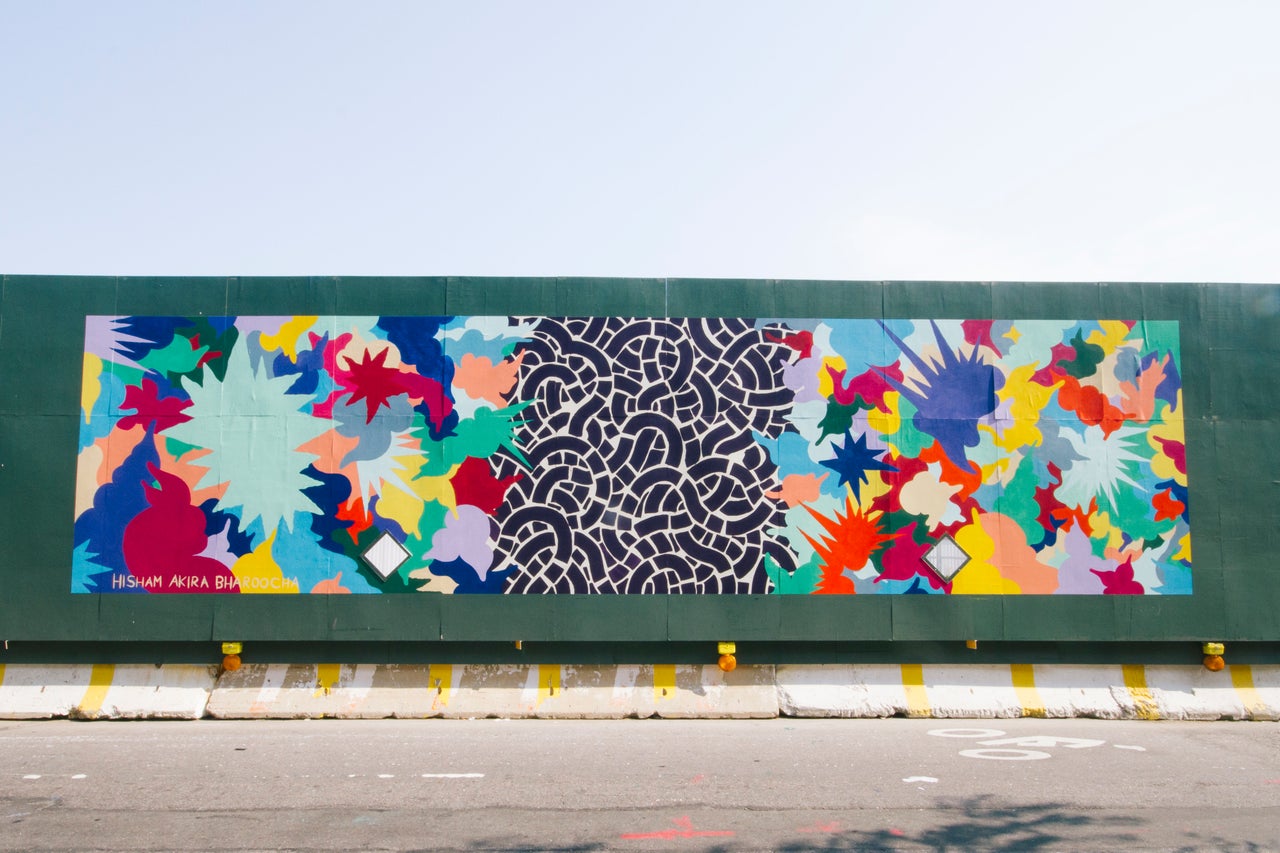 Muralists included artists Hisham Akira Bharoocha, Morgan Blair, Josh Cochran, Thomas Colligan, Archie Lee Coates, Jennifer Maravillas, Eddie Perrote, Naomi Reis, Edward Ubiera and Mike Perry himself. Together, their works take over the 820-foot fence, behind which the development Pacific Park is set to take form. Along with the artists, retailers and organizers flocked to hand out free ice cream, host a fitness clinic, DJ a few sets, conduct a demo at Brooklyn Metal Works, sample a Double Dutch jump rope team's talents, enroll volunteers in a bike crime prevention registry, among many, many other things.
Pacific Park has been dubbed "Brooklyn's newest neighborhood," consisting of 15 soon-to-be-built buildings destined to include homes and condos, open space, retail, restaurants, hotel accommodations, a public school, day care facilities, a senior center and a health care center. It sits adjacent to Barclays Center, the home of the Brooklyn Nets, and famed architect Frank Gehry oversaw the development plan.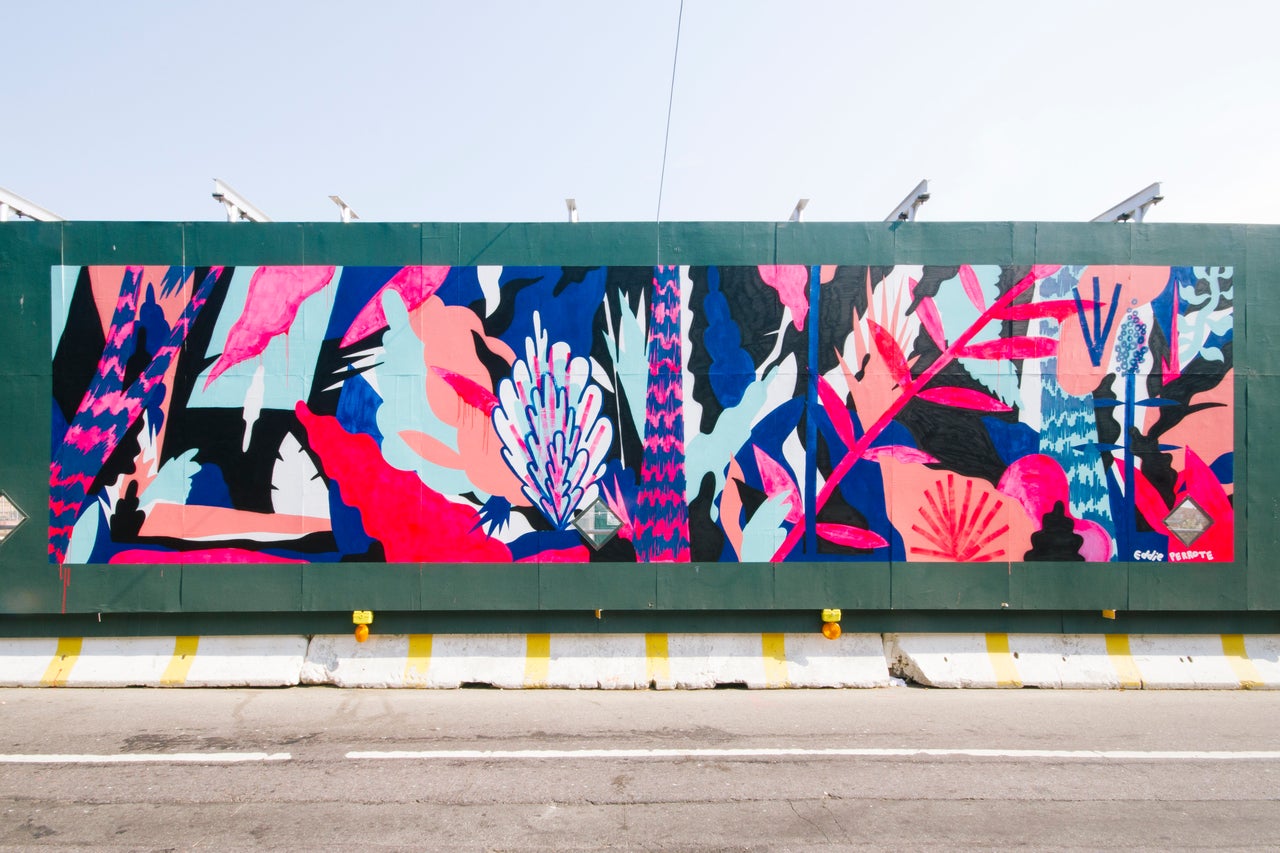 For artists now residing in or around Prospect Heights or Crown Heights though, the murals outside of Pacific Park are meant to signify the surge of creativity happening near Dean Street, the home of several studios and workshops like Brooklyn Art Hive. "Brooklyn's artists have inspired legions of followers with their singular, relentless commitment to innovation and creative integrity," Perry explained in a press statement. "This project will both inspire and inform artists, art lovers, Brooklyn-philes and pop culture enthusiasts of all stripes."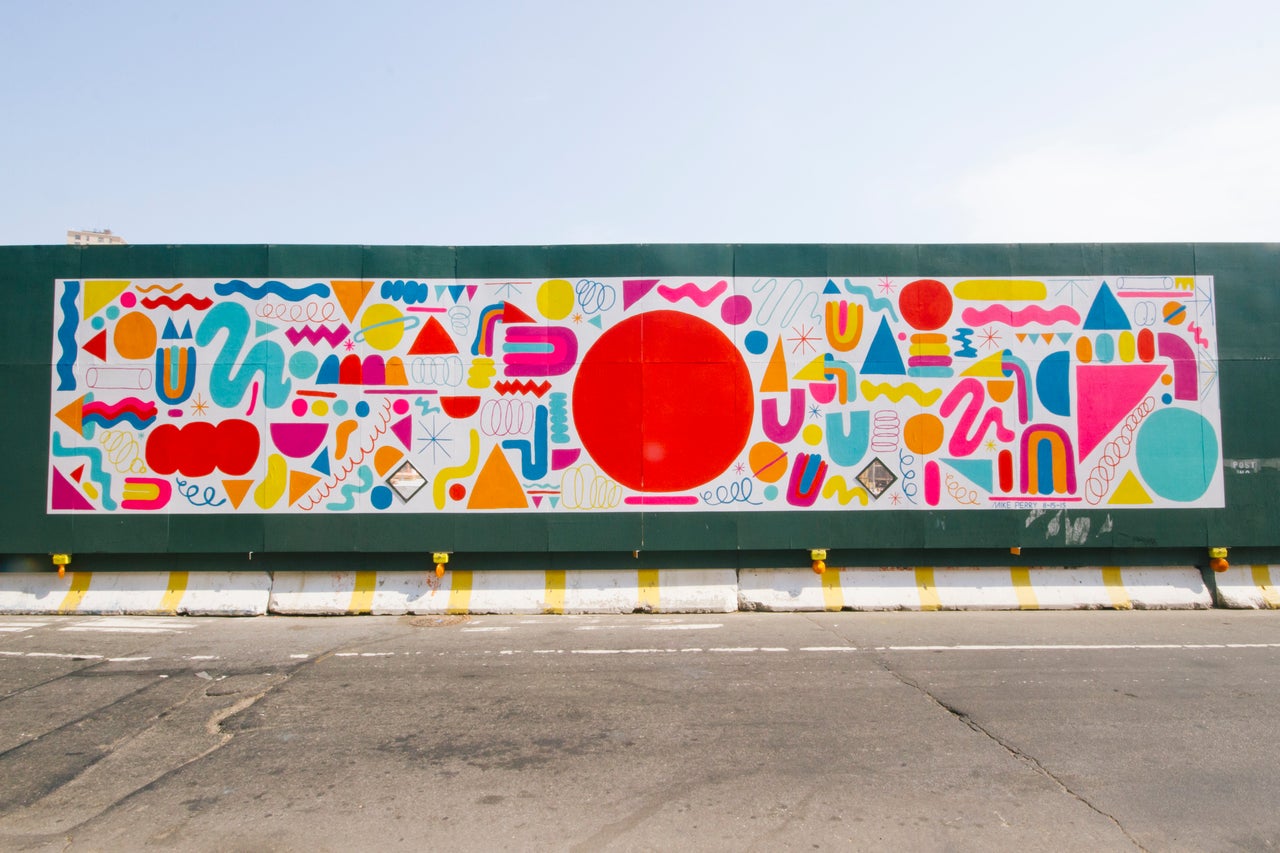 At the festivities on Saturday, Perry explained that the murals are set to be on view for three years of the Pacific Park construction. At the end of their display, Perry guesses he and the artists will take a bandsaw and distribute the fence pieces amongst themselves, maybe fans too. Until then, the colorful artworks are up for passersby to ogle -- hopefully reminding us all that public canvases can do a lot more than brighten a wall or narrow street. They too can spark a conversation about innovation -- both in art and in the community.
Take a look at photos of the murals and party below: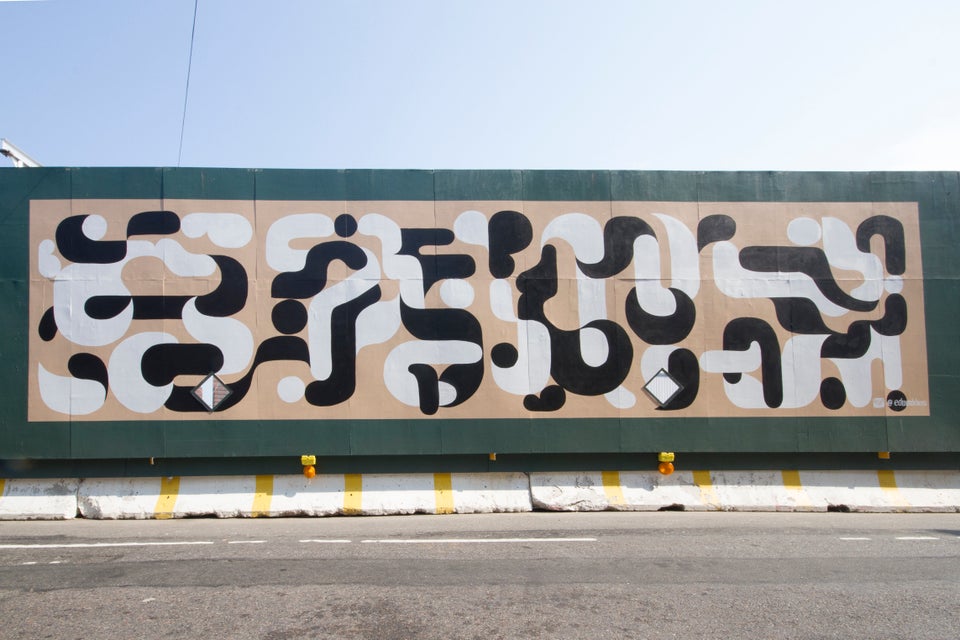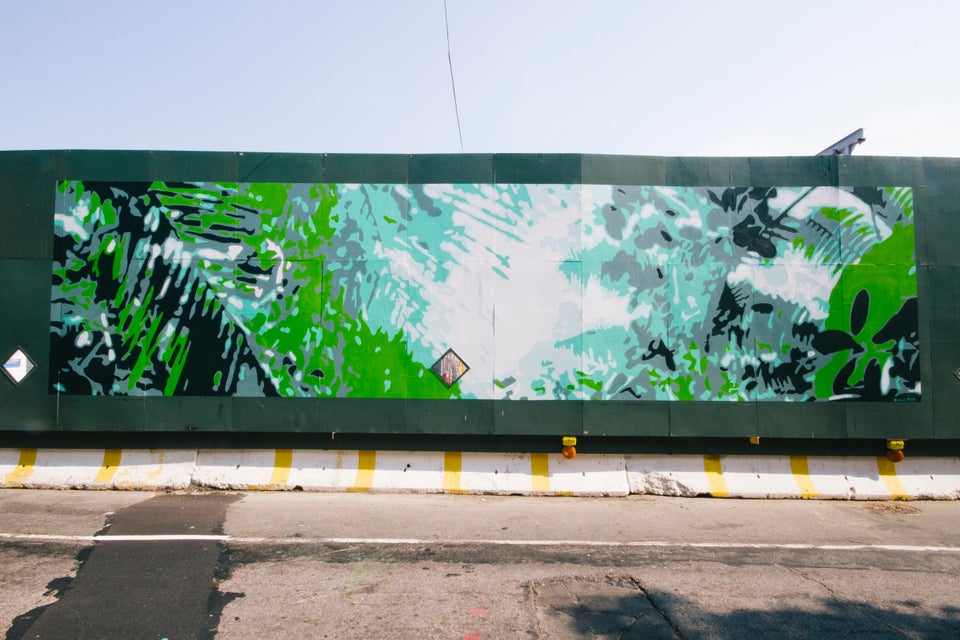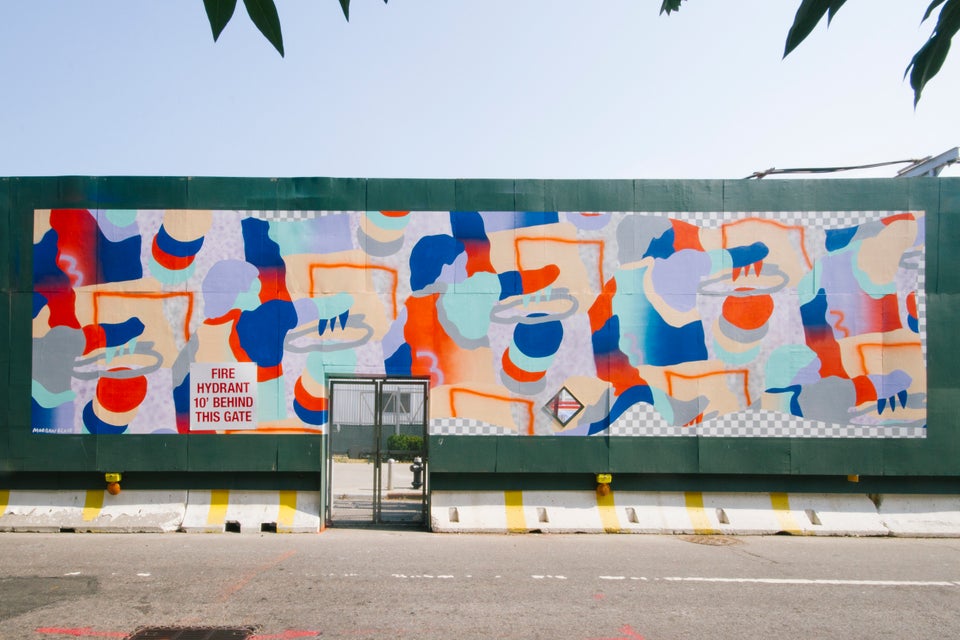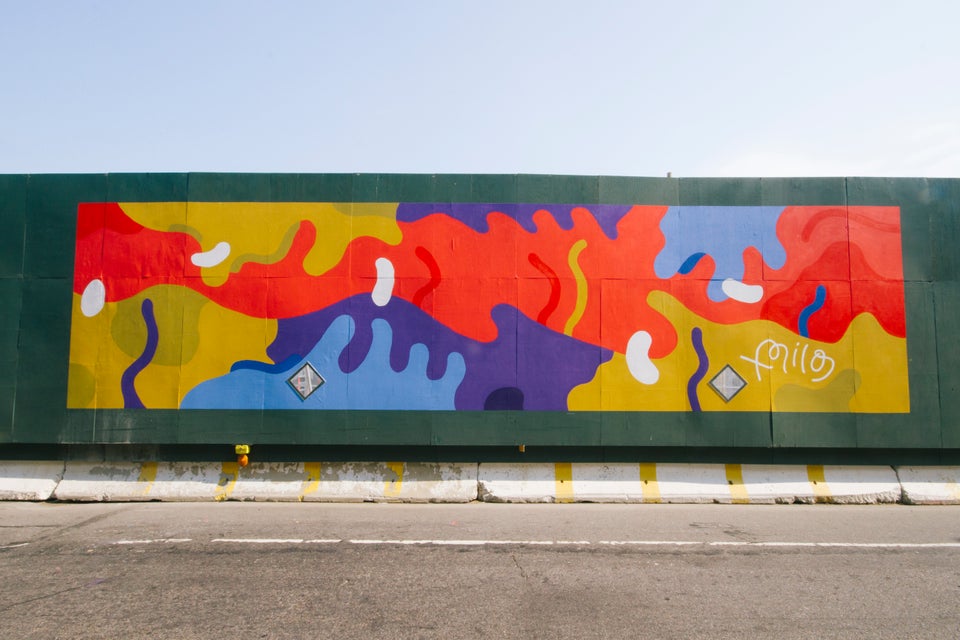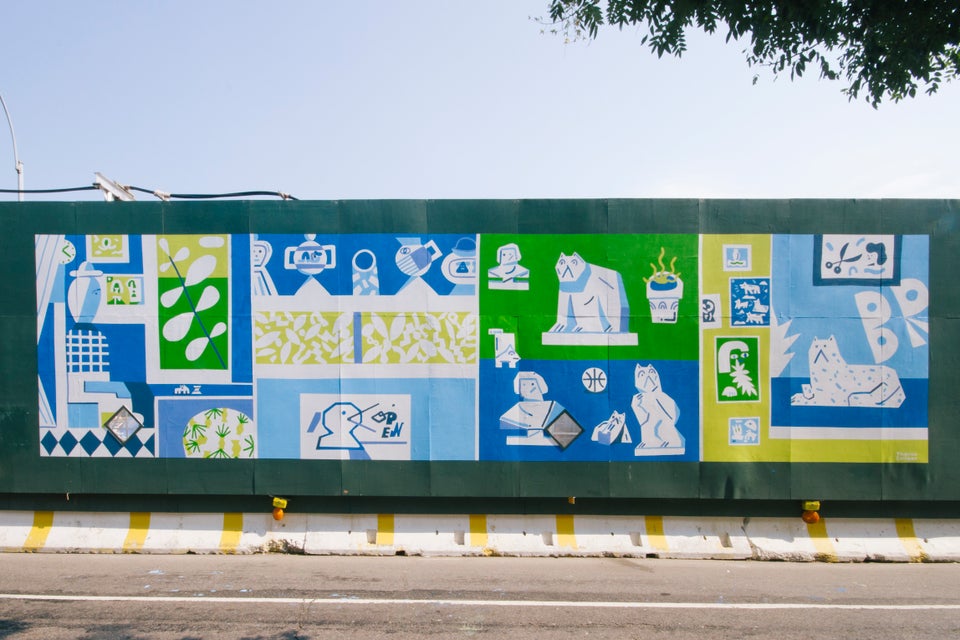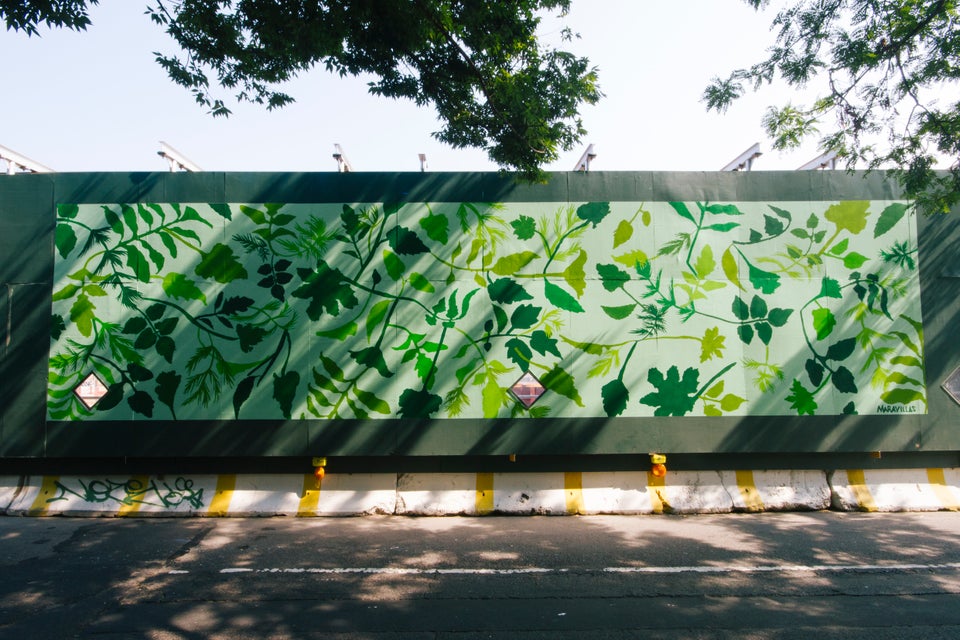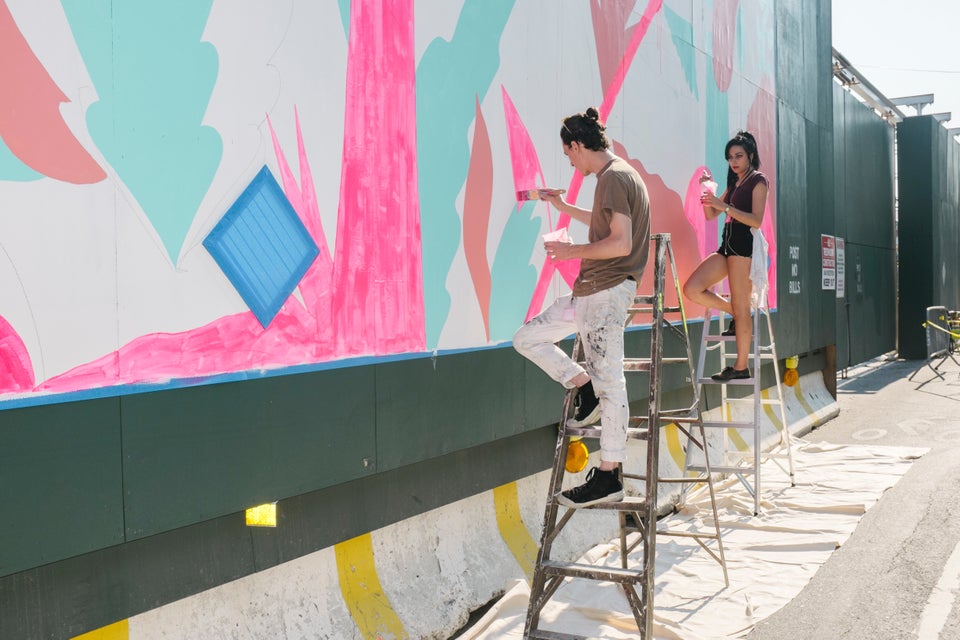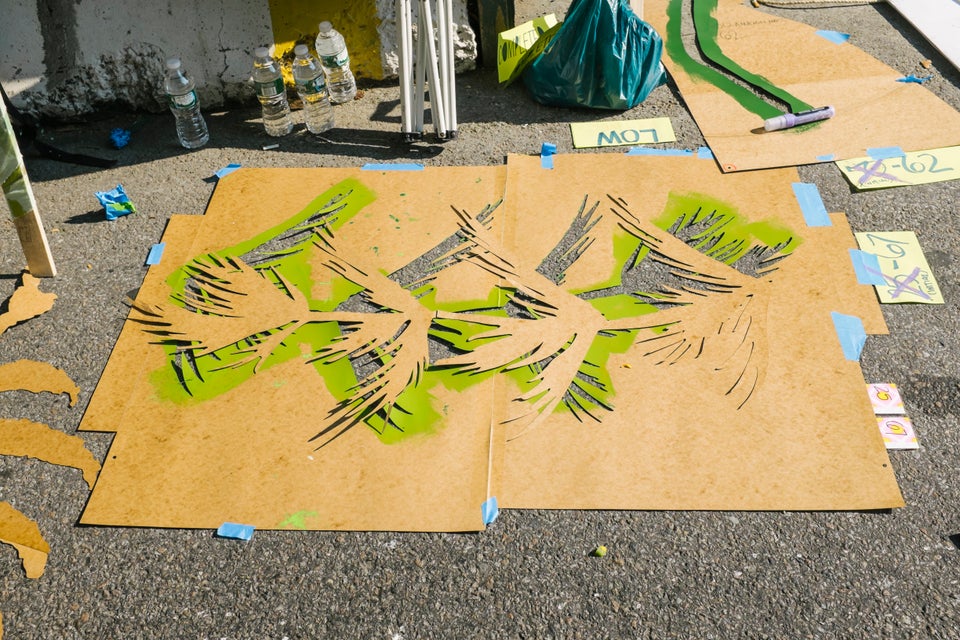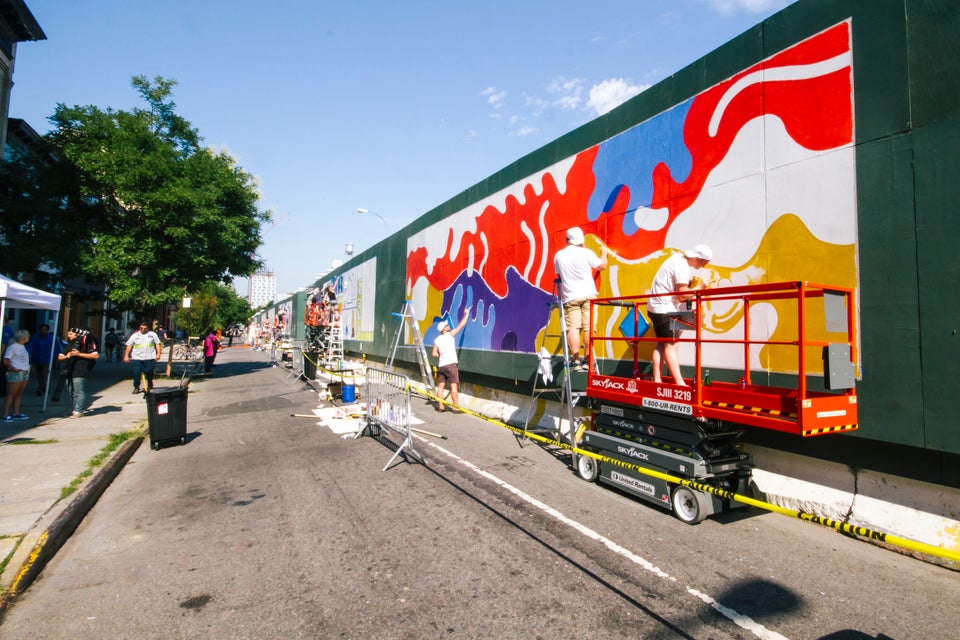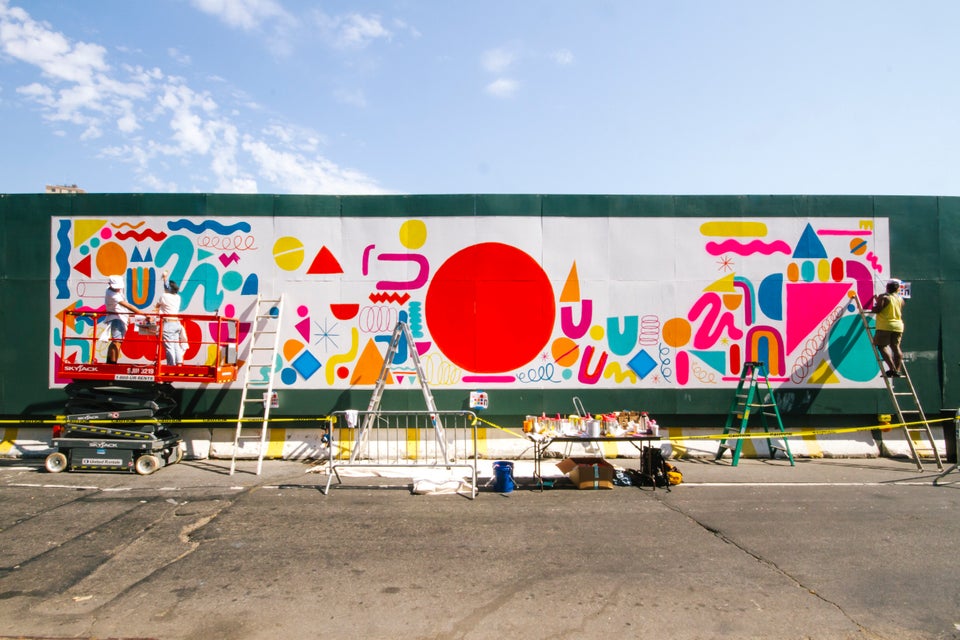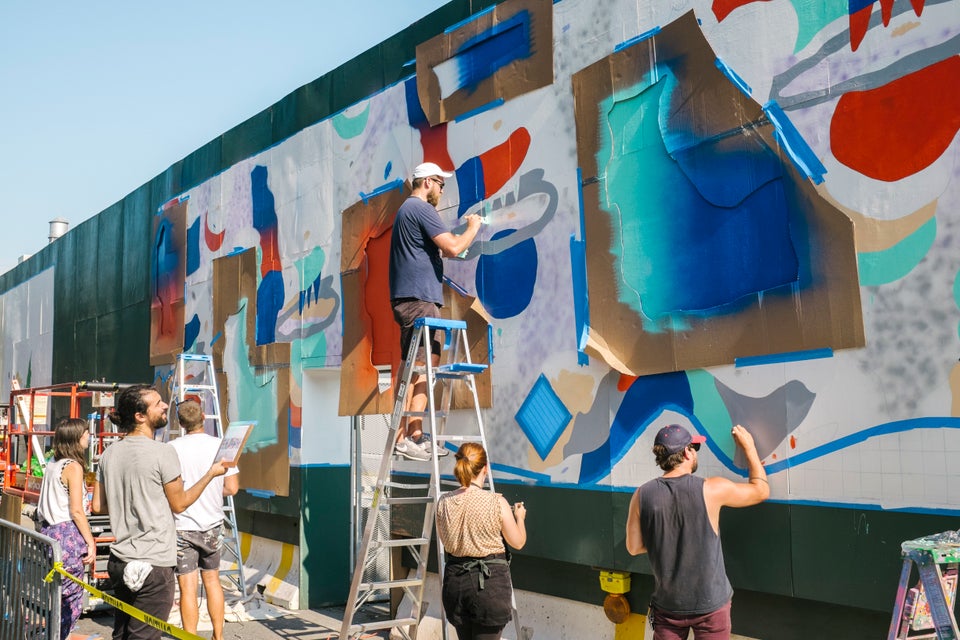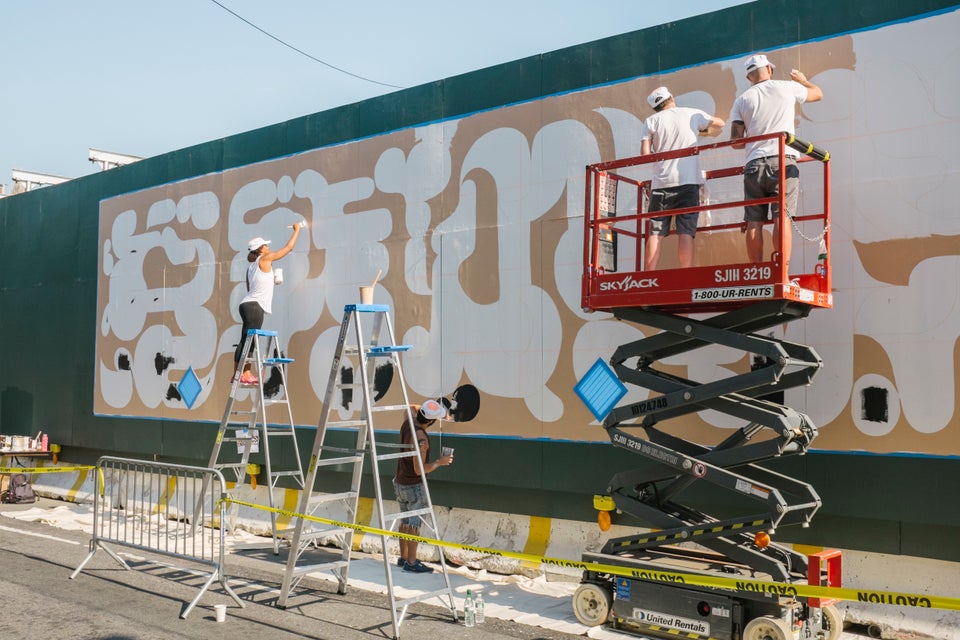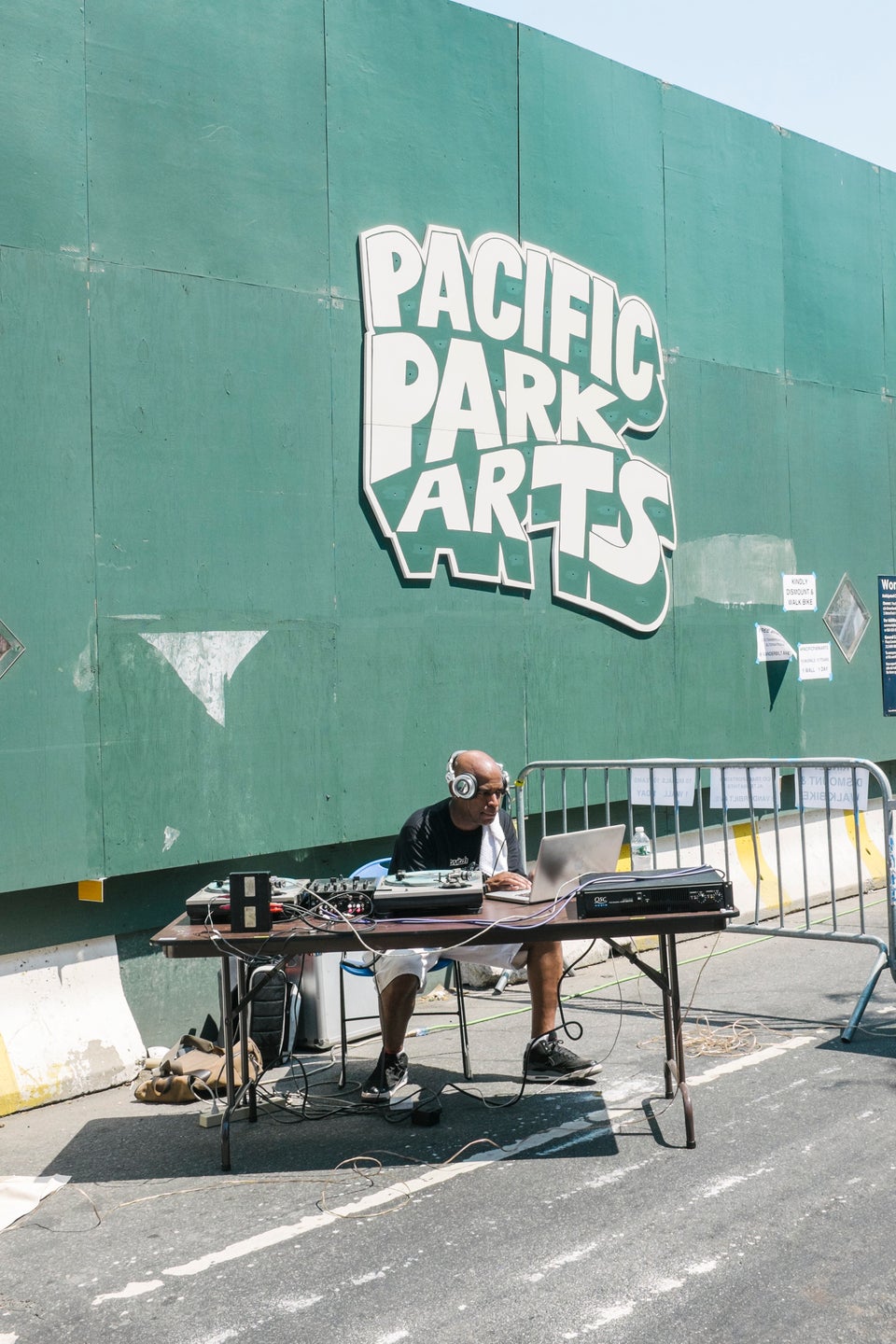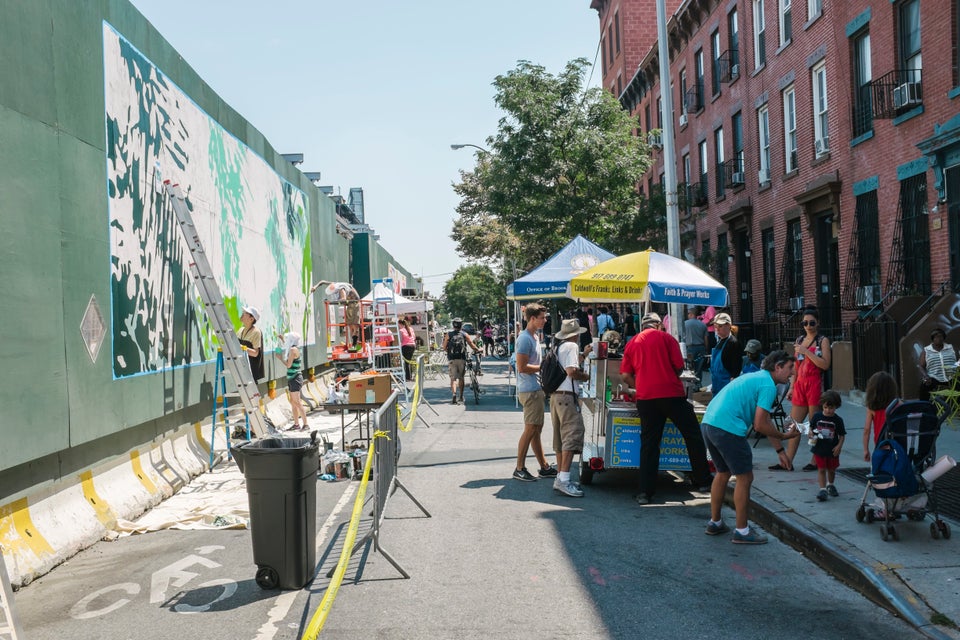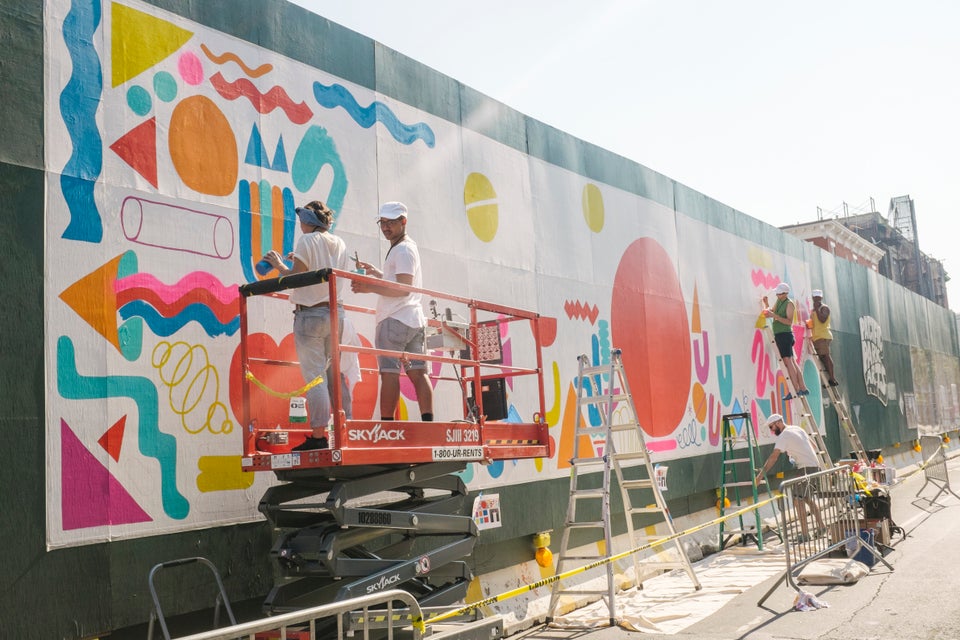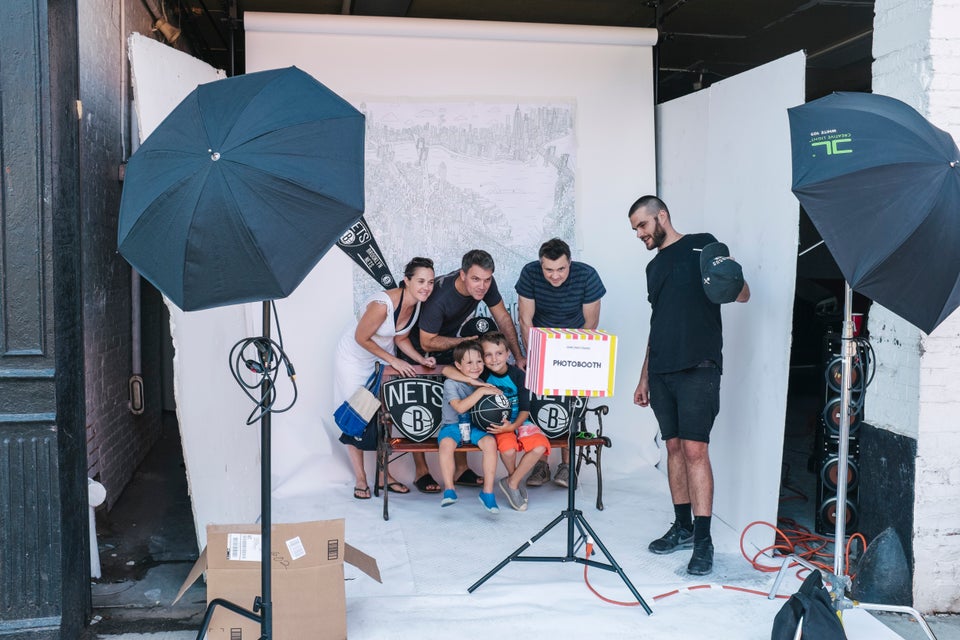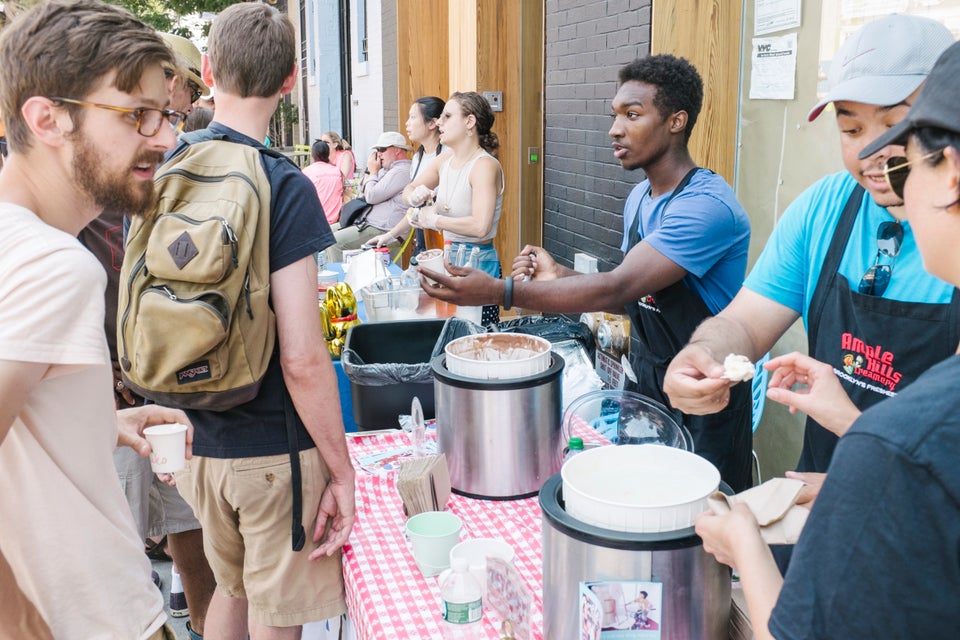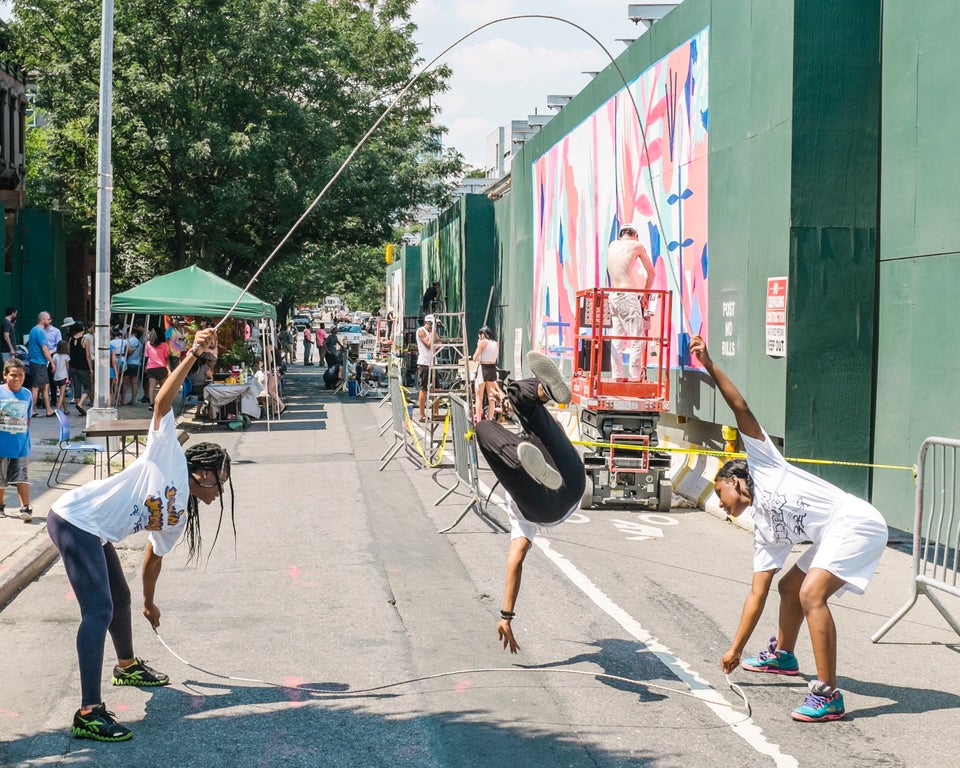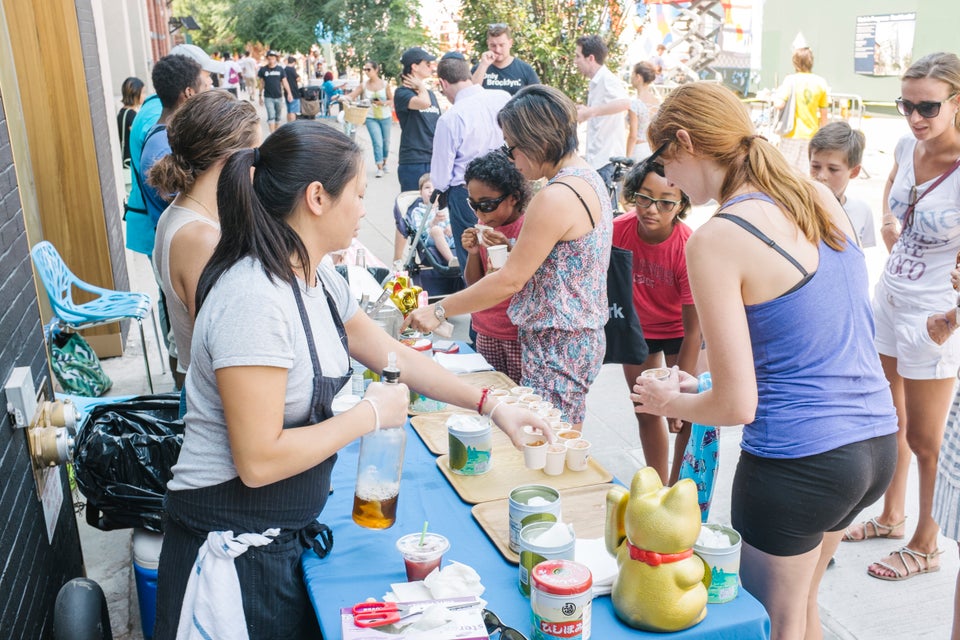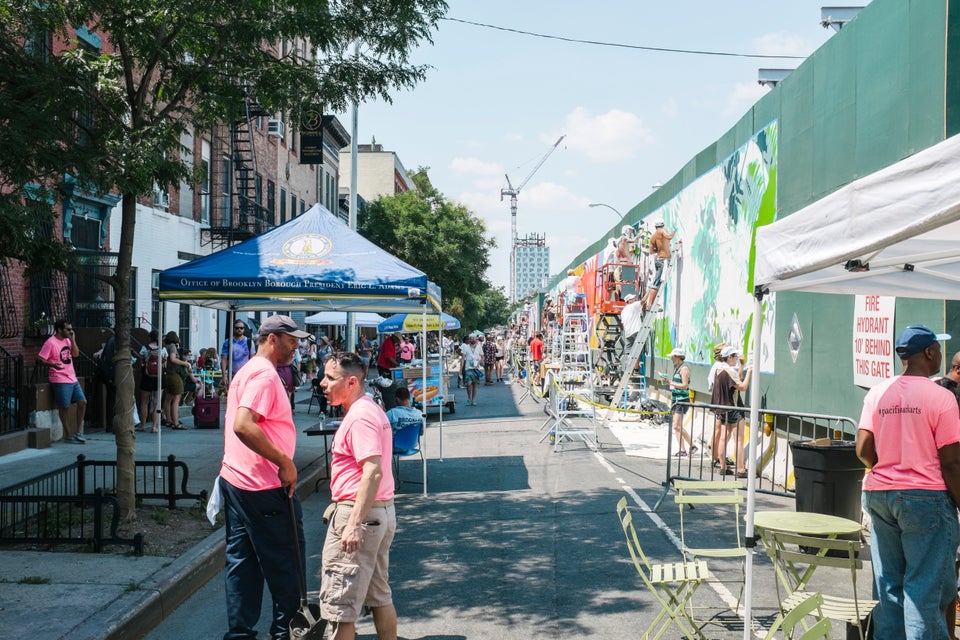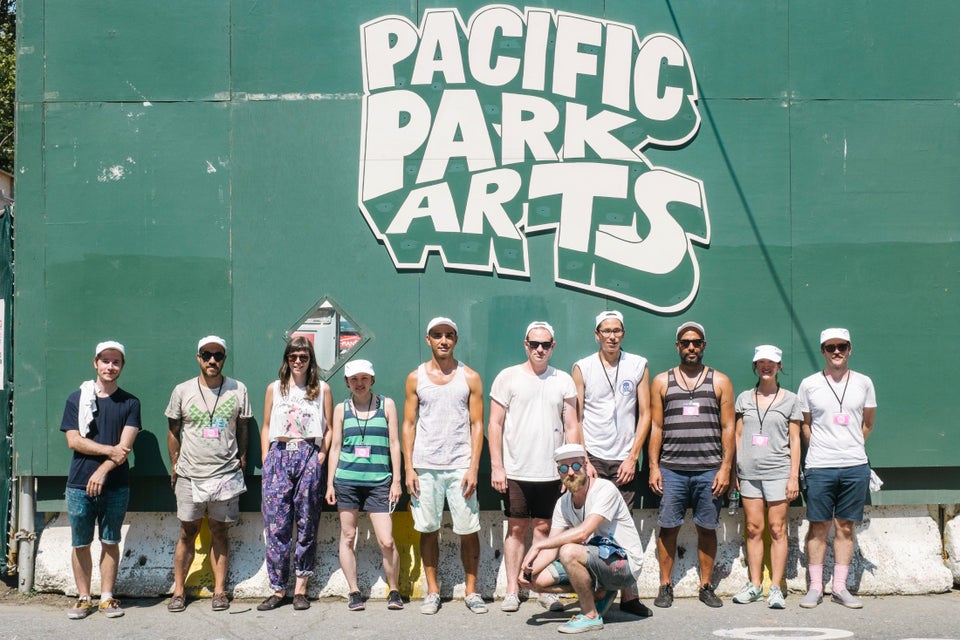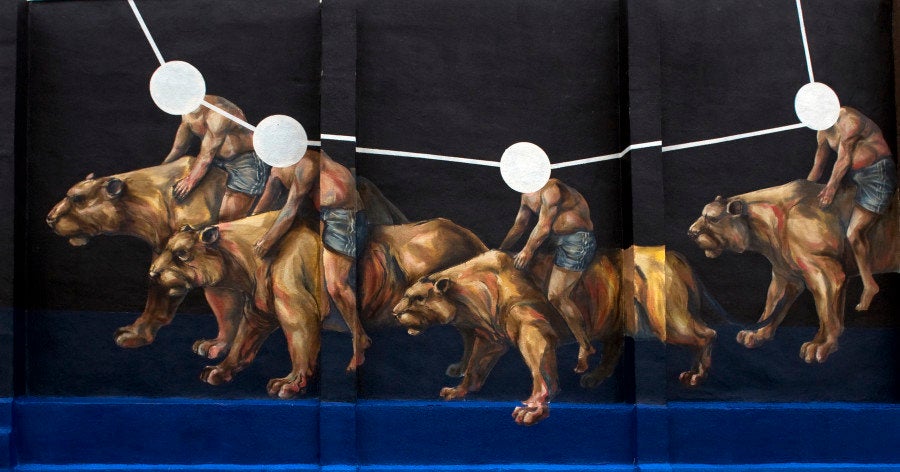 25 Street Artists' Works From Around The World
For a constant stream of entertainment news and discussion, follow HuffPost Entertainment on Viber.
Related
Popular in the Community