One of the best parts of my job is getting to see the careers of artists who we have worked with take off. Artists such as James Siena, Amy Cutler and Matthew Day Jackson were all featured in New American Paintings long before they reached the international spotlight. This month is not only an extraordinary month for the medium of painting at galleries around the country, it is a particularly strong month for New American Paintings' alumni. No fewer than twenty artists featured in past or upcoming editions have their work on view in February.
Two of my favorite emerging painters, Summer Wheat and Benjamin Degen, are on view this month and will both be featured in the soon to be released 2012 Northeast Edition (#98). Another younger painter generating a lot of heat as of late is Hugh Scott-Douglas. I saw his recent show at Silverman Gallery in San Francisco and was impressed; he is currently on view at Clifton Benevento in New York City.
I want to bring special attention to the work of Sarah McEneaney, who was first featured in the mid-1990s. Based in Philadelphia, Sarah is a profoundly gifted artist, and, in my opinion, simply one of the best painters working today. Her painstakingly crafted egg tempera paintings have always had a startling immediacy. Of the many micro-trends that are noticeable in current painting practice, a certain predilection for "faux-naive" representation is high among them. Sarah was entrenched in this pictorial language long before it washed over the art world. Unlike many younger artists, her creative direction is not a conceptual gambit; rather, it is born out of an internal necessity.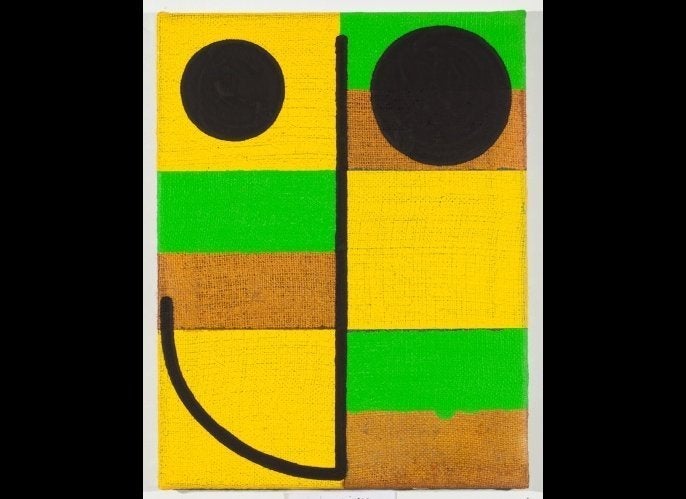 10 Must See Painting Shows: February 2012
New American Paintings magazine is a juried exhibition-in-print and the largest series of artist competitions in the United States. Working with experienced curators, New American Paintings reviews the work of thousands of emerging artists each year. Forty artists are selected to appear in each bi-monthly edition, many of whom go on to receive substantial critical and commercial success. Additional content focuses on the medium of painting, those who influence its direction, and the role contemporary painting plays within the art world.Visit New American Paintings for more information or to subscribe.
Popular in the Community