There are dozens of painting exhibitions on view in March, and Los Angeles looks particularly strong. In late March, LA Louver will open an exhibition of work the by the late abstract painter Frederick Hammersley. Based in New Mexico for the latter part of this life, Hammersley's paintings are potent and lyric distillations of paintings' most basic elements. He simultaneously worked in two modes that he referred to a "Geometrics" and "Organics." While his inclusion in Site Santa Fe more than a decade ago brought his work to wider attention, Hammersley is still, in my mind, an under-recognized artist...a true must see.
On a recent visit to New York, I found myself captivated by the work of Donald Moffett at Marianne Boesky Gallery. The first impulse is to read his work as sculpture, but they are, in fact, paintings. For each work, Moffett offers a three dimensional context in which his finely wrought paintings exist. As he has done for years, Moffett pushes the idea of "what" a painting is to the breaking point. In doing so, he continues to open up territory for younger artists to explore.
In the interest of full disclosure, I not only publish New American Paintings, but I have a gallery in Boston as well. I am very fortunate to have an show of new paintings by Peter Opheim this month. Opheim focused his energies on abstraction for more than two decades, but in 2010 his work took a radical shift. While he begins each work by creating of a small clay model, his paintings are anything but "still-lifes"; rather, they are extraordinary mediations on the medium of paint and the activity of painting.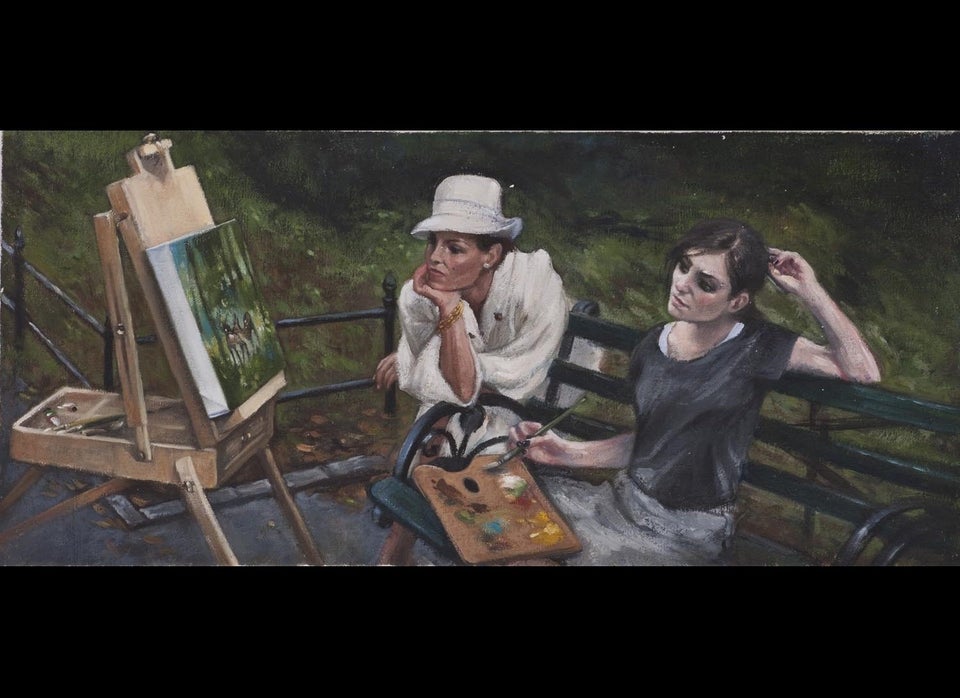 Must Painting Shows: March 2012
New American Paintings magazine is a juried exhibition-in-print and the largest series of artist competitions in the United States. Working with experienced curators, New American Paintings reviews the work of thousands of emerging artists each year. Forty artists are selected to appear in each bi-monthly edition, many of whom go on to receive substantial critical and commercial success. Additional content focuses on the medium of painting, those who influence its direction, and the role contemporary painting plays within the art world.Visit New American Paintings for more information or to subscribe.
Related
Popular in the Community