Sayulita is a sleepy little beach town 25 miles north of Puerto Vallarta along the Riviera Nayarit, a 200-mile stretch of the Pacific Coastline in Mexico. This small town is known for its relaxed hippy vibe, a rich Huichol artisan culture and a town square that is totally walkable.
Here are 10 things you absolutely must experience during your stay in Sayulita, besides lounging on the beach all day because that's a given!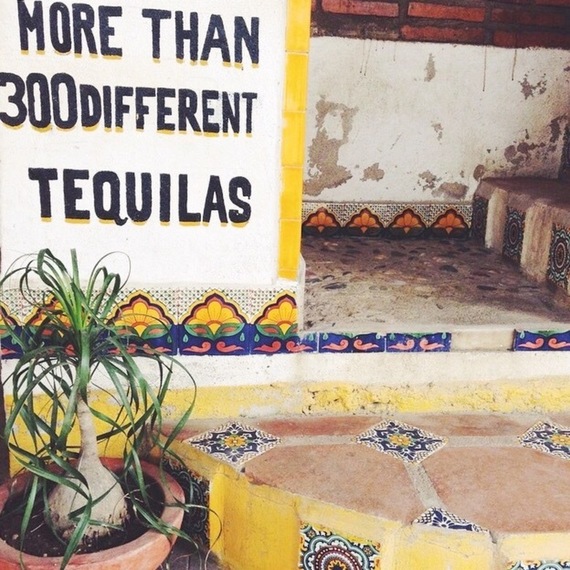 1. Drink Tequila
The number one rule in Mexico is that you can't trust the water, but you can always trust the tequila! Don't let the name fool you. Sayulita Fish Taco is also a world class tequila bar offering more than 300 types of tequila. One too many tastes and it may start to-kill-ya. (Get it?)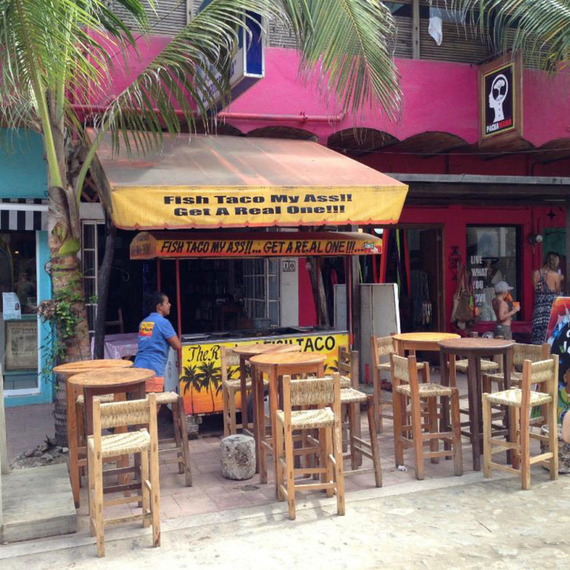 2. Eat a Fish Taco
The Real Fish Taco slings fresh-out-of-the-sea and hot-off-the-grill fish tacos from a little stand with a tagline of "Fish Taco My Ass... Get a Real One." Just steps off the beach, it's far too easy to consume too many of these tacos as they come on a freshly made tortilla and topped with lettuce, pico de gallo and a special creamy/spicy sauce. Sure, the fish tacos live up to their name, but I would even dare say that the shrimp tacos are better!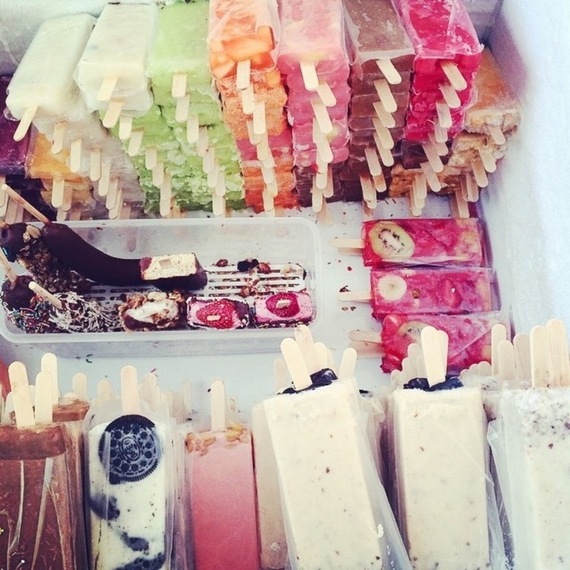 3. Cool off with a Paleta
Horchata, cookies n' cream, coconut, passionfruit... The flavors of paletas (traditional Mexican popsicles) are endless at WaKika Heladeria. You won't find any list of flavors here so be sure to listen up when they start naming the 20+ flavors in the case. Choose between the rich creamy milk based popsicles or the light refreshing all fruit popsicles. Whatever you choose, you will not be disappointed. Since the price is right and the sun is shining, it sure is easy to justify stopping by everyday!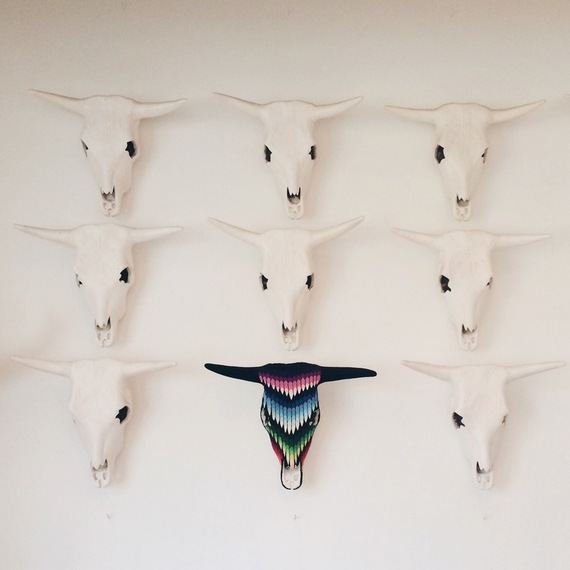 4. Admire the Local Artisans
The Huichol people are an indigenous tribe to Mexico and are known for creating intricate and bright yarn paintings and bead work where a layer of wax is applied to a surface and then yarn or beads are pressed into the wax. The most stunning example of this can be found at the dreamy shop Evoke the Spirit, which seems to capture the essence of Sayulita.
Established by Brittney Borjeson, an NY transplant who first fell in love with Sayulita in 2012, the shop and much of the merchandise are designed by Borjeson and made by local Huichol artisans. Stop by to admire the wall of skull "paintings" and even see some of the action as pieces are being made in shop.
Artefakto is another inspiring store stocked with all local artisan made products with an emphasis on textiles and jewelry. To get up close and personal, be sure to shop the local markets, which pop up on the weekends all around town.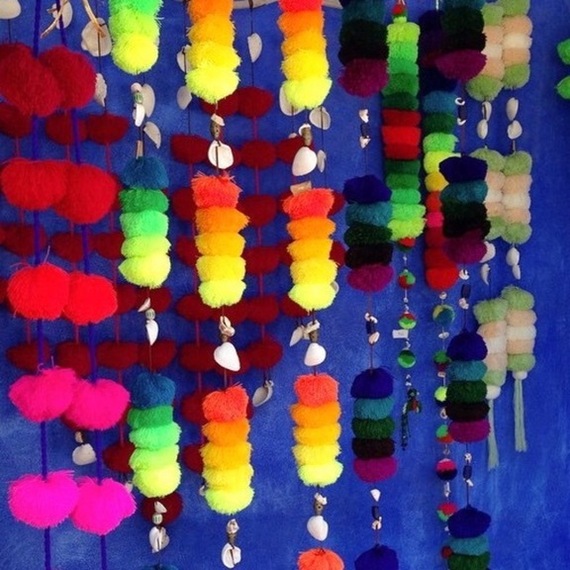 5. Love the Colors
With the combination of sunshine and bright pops of color, it's nearly impossible not to feel happy in Sayulita! You'll find brightly painted buildings and colorful pompoms all around town, which is a traditional Huichol adornment. (There is a great little kiosk just off the beach, where the owner creates beautiful strands of gradient pompoms.) Even the graveyard is a colorful work of art as they believe that death is as beautiful as life and their final resting place should reflect their life and spirit.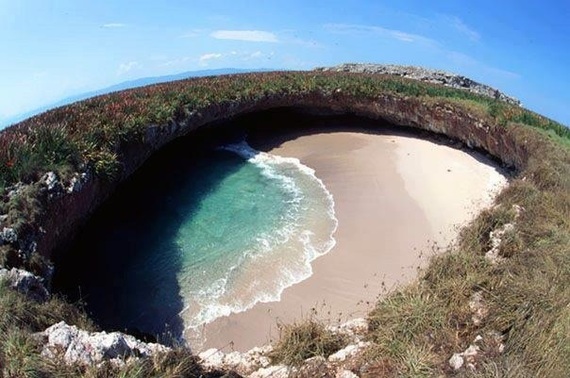 Image via Reddit
6. Be a tourist: See the Marietta Islands
It's hard to avoid being a tourist when you are somewhere new. Don't let your pride get in the way of seeing the Marietta Islands. Sure, you have to join some silly cruise line to get out there. Sure, it's an all day trek. BUT, just imagine a volcano in the ocean, with a hole in it, with a beach in the hole, that you can swim to. Have you booked your ticket yet?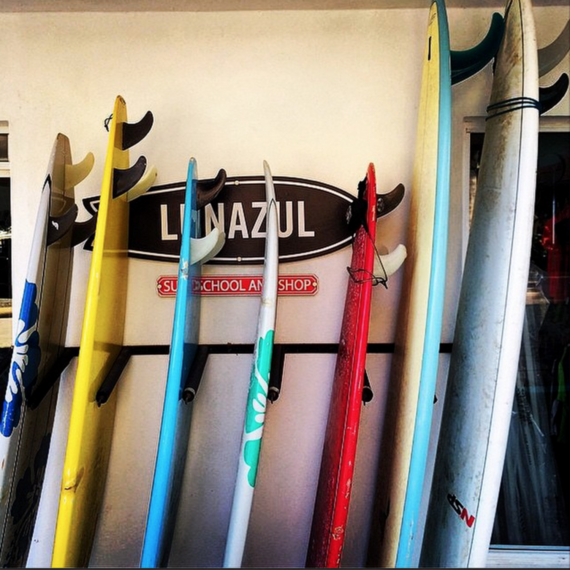 Image via Lunazul Surf School
7. Go Surfing
Sayulita Beach is one of the few places along the coast with great waves, making it a hotspot for surfing. From hourly surfboard rentals to multi-day surf camps, Lunazul Surf School is here to help anyone accomplish their pipe dreams. Beginners fear not! There is a designated section for those new to the sport. With over 100 surfboards in store, their friendly staff will help you find the perfect board. Now, riding the perfect wave is up to you!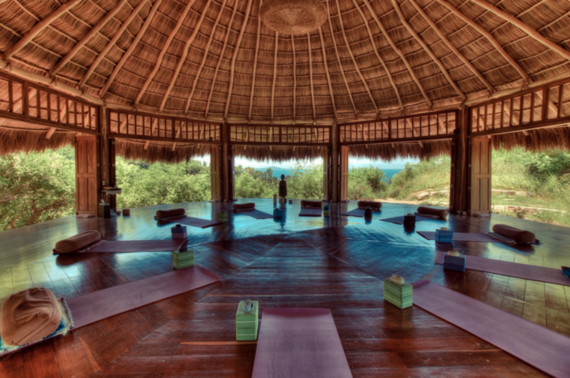 Image via Haramara Retreat
8. Namaste
Get your yoga on at Haramara Retreat, meaning "Mother Sea" in the native Huichol Indian language, which is an intimate and secluded yoga retreat nestled in the jungle with an amazing beach view. With an emphasis on being one with nature, this magical place was built without mechanical equipment as to not damage the jungle, and each structure was hand-built using traditional construction methods. You will find your inner peace and will want to nama-stay forever.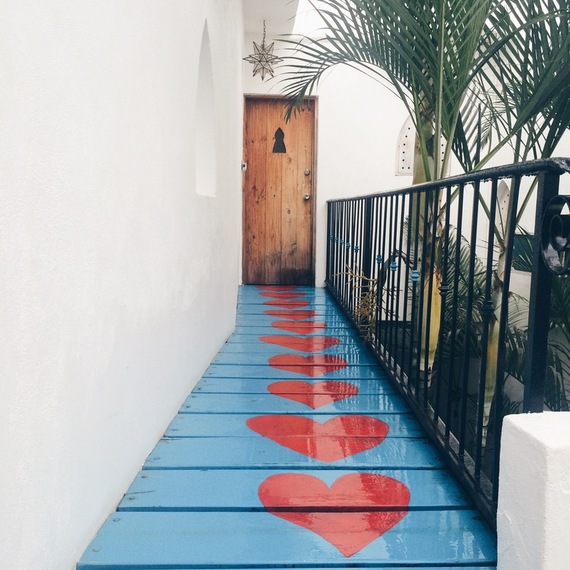 9. Get a Good Night's Sleep
Christophe and Marina Mignot sure know how to live right, as they spent 10 years on a sailboat before opening their six room boutique hotel in the heart of Sayulita. With the motto "Live for the love of life," Petit Hotel Hafa is a wonderful mixture of Mexican, Mediterranean and Moroccan design and their signature red Hafa heart can be found throughout. Just two blocks from the beach, it's easy to bask in the sun all day and relax on their cozy rooftop while sipping some (complimentary) tequila at night. With rooms starting at $50/ night, it doesn't actually get any better than this!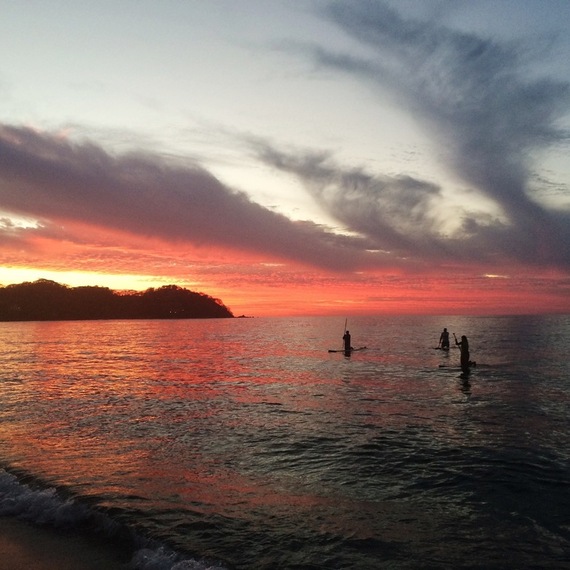 10. Watch a Sunset
Be sure to catch the sunset since it is different every night in Sayulita. Some nights it is cotton-candy pink. Some nights it is moody. Some nights it is electric! Every night it is worth it.