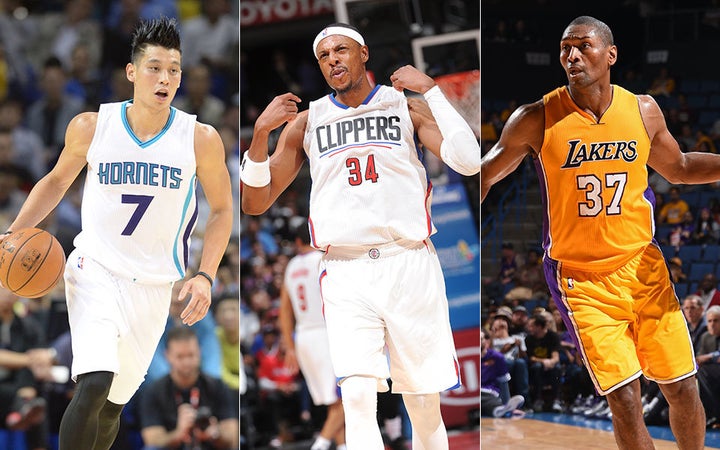 We recently learned why the NFL is a "Not For Long" league. The NBA may not mirror it in that regard, but every season brings an assortment of new teams for new players. This year is no different. As we get set for Golden State's title defense, here are the 10 players changing rosters who we are most excited about. 
(Check out more of our NBA preview coverage here.) 
Rajon Rondo, Sacramento Kings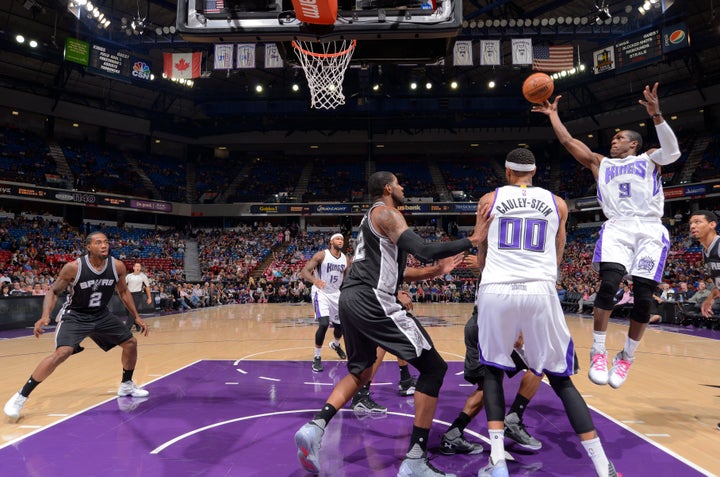 A wildly talented former NBA champion, the 29-year-old Rondo gets another shot at redemption, albeit this time with the lowly Kings. Last December, Dallas traded for the veteran point guard, hoping he would help spark an offense that needed an infusion of quickness and tempo. Not only did the trade not work, but Rondo was essentially exiled from the team after his pitiful playoff performance against Houston.
The Kings are an interesting landing destination for the four-time All-Star in that he will receive plenty of minutes and the opportunity to run pick-and-roll with another Kentucky product, DeMarcus Cousins. Rondo's best basketball came in Boston when he played alongside Kevin Garnett, with whom he could play the two-man game anywhere on the floor. Cousins is one of the NBA's brightest young bigs, and newly minted head coach George Karl will surely want to maximize the connection. Rondo's career depends on it.
Metta World Peace, LA Lakers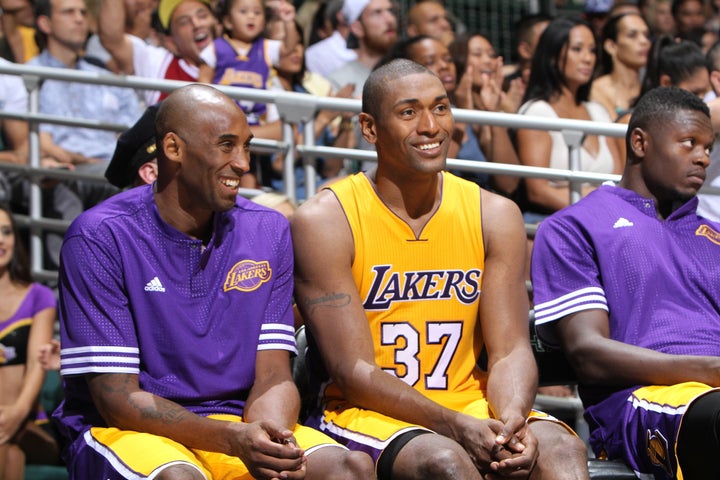 Let's be clear: The artist formerly known as Ron Artest is 35 years old. Furthermore, the Lakers, who possess an elite collection of young talent but also zero depth to speak of and an aging Kobe Bryant, will be lucky to win 35 games. But that hardly detracts from World Peace's return to the gold and purple. After a miserable 29-game stretch with the Knicks two years ago in which he averaged 4.8 points on sub-40 percent shooting, MWP spent time playing in both China and Italy. We're not really sure how much he can contribute -- but then again, the Lakers enter this season with few expectations after the worst season in the organization's decorated history. By February, when they've been back 20 games, MWP may be one of the few reasons to watch this team. 
Monta Ellis, Indiana Pacers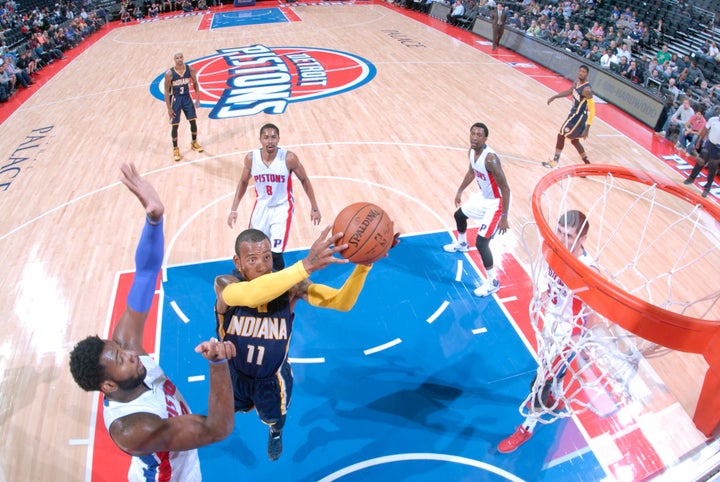 Ellis opted out of his contract with Dallas despite having arguably the best two-year stretch of his 11-year career. Indiana, meanwhile, inked the scoring dynamo to a four-year, $44 million deal. At his core, Ellis is a volume scorer with the green light to hoist whenever he deems fit. With the Mavs, the presence of head coach Rick Carlisle and Dirk Nowitzki helped Ellis become a more efficient scorer and better all-around player. But can the same be said about Frank Vogel and Paul George with the Pacers? Or will Ellis revert back to his Golden State days, when he routinely took 20-plus shots a night? 
Gerald Green/Amar'e Stoudemire, Miami Heat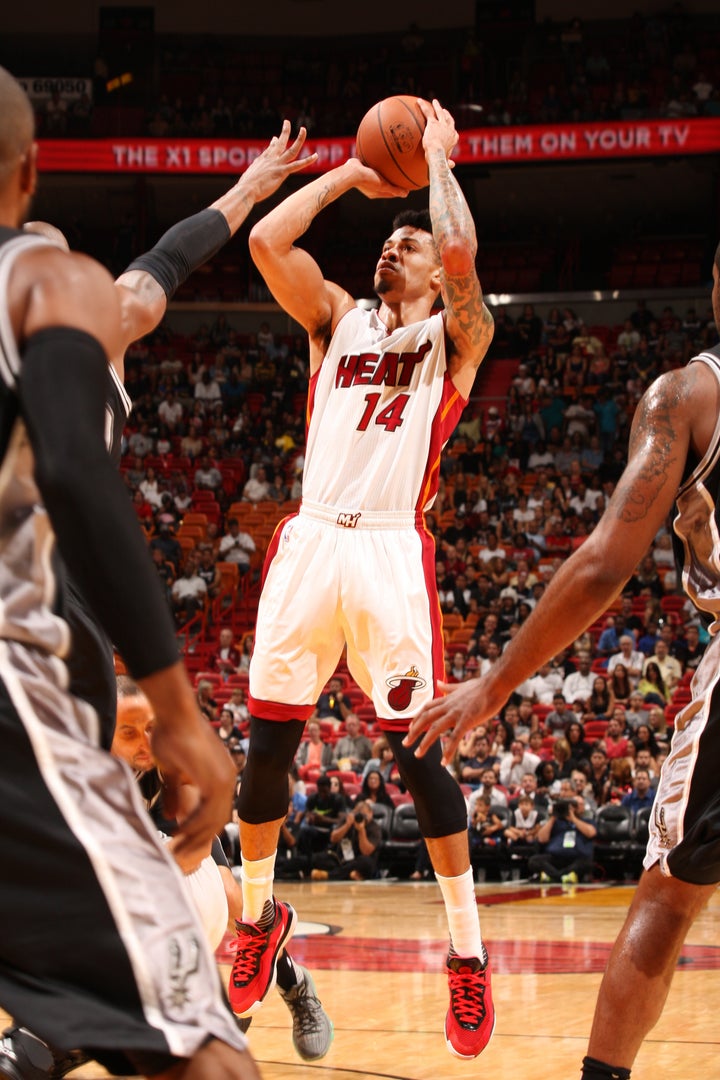 Green is a high-flying dunker who also thinks he's the second coming of Ray Allen from the perimeter. He literally cannot help but hoist 3-pointers, though he converts under 37 percent for his career. In theory, Green will aid Dwyane Wade in terms of carrying the scoring load so much from the 2-spot. In reality, Green will drive head coach Erik Spoelstra up the wall with his defensive lapses and inconsistent play on both ends. Stoudemire is the oldest 32-year-old in the league, and yet, he remains one of the game's premier mid-range jump shooters from the power forward spot.
Miami wants to be relevant in the East, and with Goran Dragic running the show flanked by an excellent front court in Chris Bosh and Hassan Whiteside, the Heat can win upwards of 50 games. But either Green or Stoudemire will have to exceed expectations in order for it to happen.
Jeremy Lin, Charlotte Hornets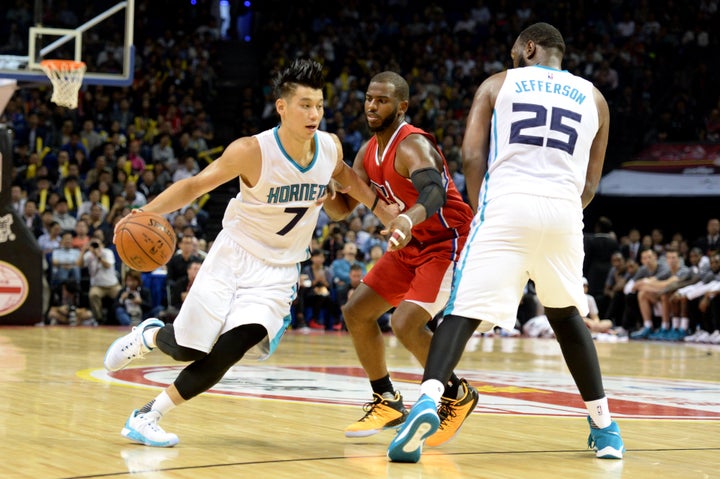 Two years, $4 million: that is the state of Jeremy Lin. Charlotte needed a point guard on the cheap, and Lin -- constantly under a microscope -- proved to be a serviceable one in both LA and Houston the past three years. The most intriguing element to this is what Hornets owner Michael Jordan said during the team's recent trip to China. "I think [he] is going to be our biggest acquisition," Jordan said. "His penetration, his shooting capability, his point guard savvy." Remember, these comments come on the heels of Jordan drafting Wisconsin's superstar center Frank Kaminsky in the lottery.
Paul Pierce/Josh Smith, LA Clippers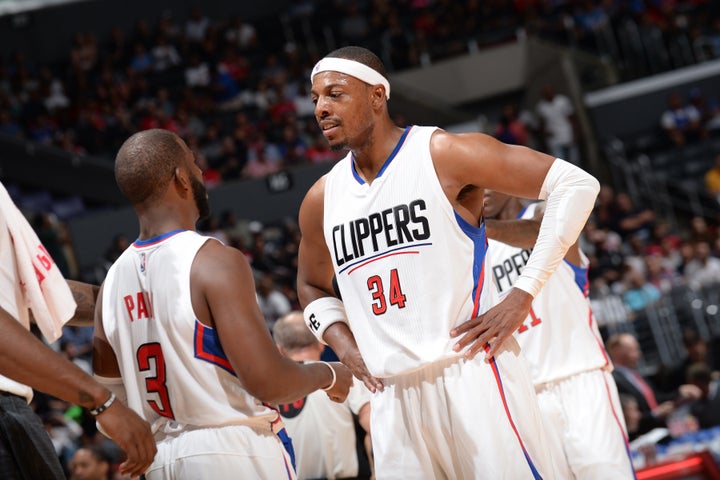 Don't call these legacy deals. Pierce was huge down the stretch for Washington during the playoffs and Smith had a series of strong moments with Houston. Neither is the star of old, but then again, the Clippers don't need stars. Pierce, who returns home, won't be asked to play more than 20 minutes. He can validate the signing by providing his patented, timely late buckets, especially in May and June. Smith's value will be as a versatile defender and two-way rebounder to spell Blake Griffin. Maybe he doesn't play a key role in the postseason, but if he can provide an added dose of energy in the regular season, perhaps it means Griffin's heavy minutes (35.5 career) decrease. 
David West, San Antonio Spurs
LaMarcus Aldridge was San Antonio's marquee signing, but don't forget about West. A natural pick-and-pop four man who has always killed the glass, the 35-year-old will embrace his role playing 20 minutes a night. Moreover, he will alleviate the pressure for both Aldridge and Tim Duncan because he can play the five as well, and his no-frills attitude is a welcomed sign for Gregg Popovich and a franchise that rarely dips into the free agency pool.
Louis Williams, LA Lakers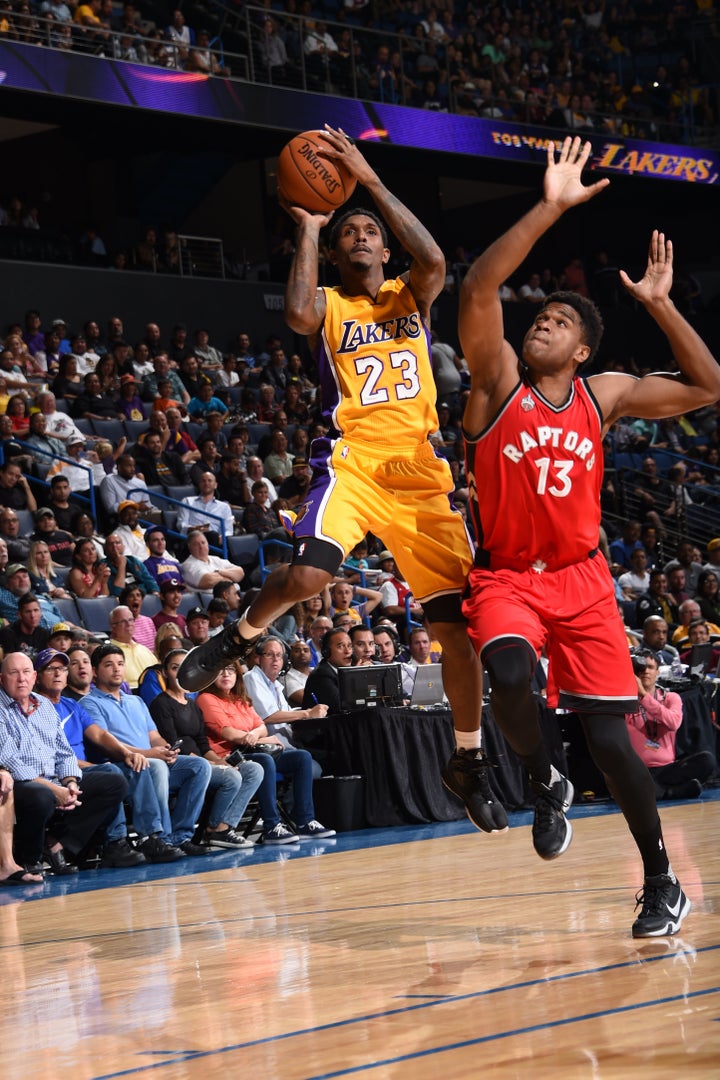 Lou Williams is essentially a 6-foot-1 version of Nick Young. A microwave of a scorer who does nothing else, Williams comes off winning the league's Sixth Man of the Year award in Toronto. In fact, Williams, by averaging two assists per game, doubled Young's output. Neither one shoots it at a high clip, and neither has ever been able to effectively play off the ball. The real entertainment factor here is whether head coach Byron Scott plays them together -- with Kobe and rookie point guard D'Angelo Russell, who also need the ball. It almost seems unfeasible that Bryant would be able to get through an entire season without losing his mind trying to contain Williams and Young on the same roster. Then again, Scott seems to be all aboard, given his desire for the NBA to implement a four-point line. Williams and Young may have found their match.
Calling all HuffPost superfans!
Sign up for membership to become a founding member and help shape HuffPost's next chapter