We're experts on practically everything hotel-related here at Oyster, and exposing awful hotels is our forte. Recently, we went out of our way to to cover a part of the industry we hadn't dared to explore yet: the seedy world of by-the-hour sex hotels. We went undercover at three spots: The Kew Motor Inn, busted in a police sting the week after our visit for promoting prostitution; La Semana, known for its mentally unstable clientele; and The Liberty Inn, a cheesy love den with free porn and a vending machine full of lube.
Although we'd done our research ahead of time, nothing could have prepared us for what we found. We arrived armed with a camera, tripod and enough hand sanitizer to fill a heart-shaped whirlpool tub, and left with shocking photos, as well as the overwhelming desire to scrub clean our bodies -- and memories -- of all we'd experienced.
Here are the ten most note-worthy features we came across during our special investigation.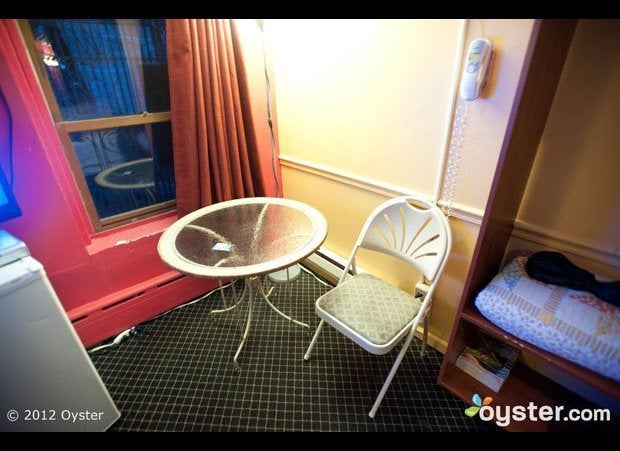 10 Things I Learned From New York City's Sex Hotels