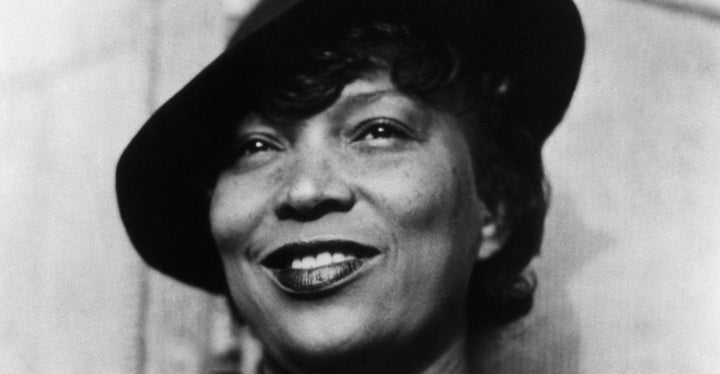 The field of black women's history has grown in leaps and bounds. In recent years, we have witnessed a significant growth in the publication of history books that explore the diversity and complexity of black women's lives. Here is a list of ten notable books on black women's history in the United States and other parts of the globe. These books, which were all published in 2016, explore a range of topics including slavery, politics, and religion. Be sure to add them to your reading list for 2017.
"A literary and political genealogy of the last half-century, Words of Witness explores black feminist autobiographical narratives in the context of activism and history since the landmark 1954 segregation case, Brown v. Board of Education. Angela A. Ards examines how activist writers, especially five whose memoirs were published in the 1990s and 2000s, crafted these life stories to engage and shape progressive, post-Brown politics. Exploring works by the critically acclaimed June Jordan and Edwidge Danticat, as well as by popular and emerging authors such as Melba Beals, Rosemary Bray, and Eisa Davis, Ards demonstrates how each text asserts countermemories to official--and often nostalgic--understandings of the civil rights and Black Power movements. She situates each writer as activist-citizen, adopting and remaking particular roles--warrior, 'the least of these,' immigrant, hip-hop head--to crystallize a range of black feminist responses to urgent but unresolved political issues."
"In the eighteenth century, Bridgetown, Barbados, was heavily populated by both enslaved and free women. Marisa J. Fuentes creates a portrait of urban Caribbean slavery in this colonial town from the perspective of these women whose stories appear only briefly in historical records. Fuentes takes us through the streets of Bridgetown with an enslaved runaway; inside a brothel run by a freed woman of color; in the midst of a white urban household in sexual chaos; to the gallows where enslaved people were executed; and within violent scenes of enslaved women's punishments. In the process, Fuentes interrogates the archive and its historical production to expose the ongoing effects of white colonial power that constrain what can be known about these women. Combining fragmentary sources with interdisciplinary methodologies that include black feminist theory and critical studies of history and slavery, Dispossessed Lives demonstrates how the construction of the archive marked enslaved women's bodies, in life and in death. By vividly recounting enslaved life through the experiences of individual women and illuminating their conditions of confinement through the legal, sexual, and representational power wielded by slave owners, colonial authorities, and the archive, Fuentes challenges the way we write histories of vulnerable and often invisible subjects."
"Shortly after a dismembered torso was discovered by a pond outside Philadelphia in 1887, investigators homed in on two suspects: Hannah Mary Tabbs, a married, working-class, black woman, and George Wilson, a former neighbor whom Tabbs implicated after her arrest. As details surrounding the shocking case emerged, both the crime and ensuing trial-which spanned several months-were featured in the national press. The trial brought otherwise taboo subjects such as illicit sex, adultery, and domestic violence in the black community to public attention. At the same time, the mixed race of the victim and one of his assailants exacerbated anxieties over the purity of whiteness in the post-Reconstruction era. In Hannah Mary Tabbs and the Disembodied Torso, historian Kali Nicole Gross uses detectives' notes, trial and prison records, local newspapers, and other archival documents to reconstruct this ghastly whodunit crime in all its scandalous detail. In doing so, she gives the crime context by analyzing it against broader evidence of police treatment of black suspects and violence within the black community. A fascinating work of historical recreation, Hannah Mary Tabbs and the Disembodied Torso is sure to captivate anyone interested in true crime, adulterous love triangles gone wrong, and the racially volatile world of post-Reconstruction Philadelphia."
"During the early twentieth century, a diverse group of African American women carved out unique niches for themselves within New York City's expansive informal economy. LaShawn Harris illuminates the labor patterns and economic activity of three perennials within this kaleidoscope of underground industry: sex work, numbers running for gambling enterprises, and the supernatural consulting business. Mining police and prison records, newspaper accounts, and period literature, Harris teases out answers to essential questions about these women and their working lives. She also offers a surprising revelation. Harris argues that the underground economy catalyzed working-class black women's creation of the employment opportunities, occupational identities, and survival strategies that provided them with financial stability and a sense of labor autonomy and mobility. At the same time, Harris shows, urban black women strove for economic and social prospects and pleasures, and in the process experienced the conspicuous and hidden dangers associated with newfound labor opportunities."
"In the late nineteenth and early twentieth centuries imprisoned black women faced wrenching forms of gendered racial terror and heinous structures of economic exploitation. Subjugated as convict laborers and forced to serve additional time as domestic workers before they were allowed their freedom, black women faced a pitiless system of violence, terror, and debasement. Drawing upon black feminist criticism and a diverse array of archival materials, Sarah Haley uncovers imprisoned women's brutalization in local, county, and state convict labor systems, while also illuminating the prisoners' acts of resistance and sabotage, challenging ideologies of racial capitalism and patriarchy and offering alternative conceptions of social and political life. A landmark history of black women's imprisonment in the South, this book recovers stories of the captivity and punishment of black women to demonstrate how the system of incarceration was crucial to organizing the logics of gender and race, and constructing Jim Crow modernity."
"In 1868, the state of Georgia began to make its rapidly growing population of prisoners available for hire. The resulting convict leasing system ensnared not only men but also African American women, who were forced to labor in camps and factories to make profits for private investors. In this vivid work of history, Talitha L. LeFlouria draws from a rich array of primary sources to piece together the stories of these women, recounting what they endured in Georgia's prison system and what their labor accomplished. LeFlouria argues that African American women's presence within the convict lease and chain-gang systems of Georgia helped to modernize the South by creating a new and dynamic set of skills for black women. At the same time, female inmates struggled to resist physical and sexual exploitation and to preserve their human dignity within a hostile climate of terror. This revealing history redefines the social context of black women's lives and labor in the New South and allows their stories to be told for the first time."
"Before John Glenn orbited the earth, or Neil Armstrong walked on the moon, a group of dedicated female mathematicians known as 'human computers' used pencils, slide rules and adding machines to calculate the numbers that would launch rockets, and astronauts, into space. Among these problem-solvers were a group of exceptionally talented African American women, some of the brightest minds of their generation. Originally relegated to teaching math in the South's segregated public schools, they were called into service during the labor shortages of World War II, when America's aeronautics industry was in dire need of anyone who had the right stuff. Suddenly, these overlooked math whizzes had a shot at jobs worthy of their skills, and they answered Uncle Sam's call, moving to Hampton, Virginia and the fascinating, high-energy world of the Langley Memorial Aeronautical Laboratory. Even as Virginia's Jim Crow laws required them to be segregated from their white counterparts, the women of Langley's all-black 'West Computing' group helped America achieve one of the things it desired most: a decisive victory over the Soviet Union in the Cold War, and complete domination of the heavens. Starting in World War II and moving through to the Cold War, the Civil Rights Movement and the Space Race, Hidden Figures follows the interwoven accounts of Dorothy Vaughan, Mary Jackson, Katherine Johnson and Christine Darden, four African American women who participated in some of NASA's greatest successes. It chronicles their careers over nearly three decades they faced challenges, forged alliances and used their intellect to change their own lives, and their country's future."
"In The Revolution Has Come Robyn C. Spencer traces the Black Panther Party's organizational evolution in Oakland, California, where hundreds of young people came to political awareness and journeyed to adulthood as members. Challenging the belief that the Panthers were a projection of the leadership, Spencer draws on interviews with rank-and-file members, FBI files, and archival materials to examine the impact the organization's internal politics and COINTELPRO's political repression had on its evolution and dissolution. She shows how the Panthers' members interpreted, implemented, and influenced party ideology and programs; initiated dialogues about gender politics; highlighted ambiguities in the Panthers' armed stance; and criticized organizational priorities. Spencer also centers gender politics and the experiences of women and their contributions to the Panthers and the Black Power movement as a whole. Providing a panoramic view of the party's organization over its sixteen-year history, The Revolution Has Come shows how the Black Panthers embodied Black Power through the party's international activism, interracial alliances, commitment to address state violence, and desire to foster self-determination in Oakland's black communities."
"From sapphire, mammy, and jezebel, to the angry black woman, baby mama, and nappy-headed ho, black female iconography has had a long and tortured history in public culture. The telling of this history has long occupied the work of black female theorists--much of which has been foundational in situating black women within the matrix of sociopolitical thought and practice in the United States. Scandalize My Name builds upon the rich tradition of this work while approaching the study of black female representation as an opening onto a critical contemplation of the vagaries of black social life. It makes a case for a radical black subject-position that structures and is structured by an intramural social order that revels in the underside of the stereotype and ultimately destabilizes the very notion of 'civil society.' At turns memoir, sociological inquiry, literary analysis, and cultural critique, Scandalize My Name explores topics as varied as serial murder, reality television, Christian evangelism, teenage pregnancy, and the work of Toni Morrison to advance black feminist practice as a mode through which black sociality is both theorized and made material."
"Popular and academic representations of the free mulatta concubine repeatedly depict women of mixed black African and white racial descent as defined by their sexual attachment to white men, and thus they offer evidence of the means to and dimensions of their freedom within Atlantic slave societies. In The Mulatta Concubine, Lisa Ze Winters contends that the uniformity of these representations conceals the figure's centrality to the practices and production of diaspora. Beginning with a meditation on what captive black subjects may have seen and remembered when encountering free women of color living in slave ports, the book traces the echo of the free mulatta concubine across the physical and imaginative landscapes of three Atlantic sites: Gorée Island, New Orleans, and Saint Domingue (Haiti). Ze Winters mines an archive that includes a 1789 political petition by free men of color, a 1737 letter by a free black mother on behalf of her daughter, antebellum newspaper reports, travelers' narratives, ethnographies, and Haitian Vodou iconography. Attentive to the tenuousness of freedom, Ze Winters argues that the concubine figure's manifestation as both historical subject and African diasporic goddess indicates her centrality to understanding how free and enslaved black subjects performed gender, theorized race and freedom, and produced their own diasporic identities."