SchoolDigger.com ranked 747 of Illinois' 863 public school districts based on schools' test scores.
SchoolDigger determines a district's ranking by averaging the rank percentile of each school within a given district. Individual schools are ranked using the most recent reported test scores for Math and English. From SchoolDigger's methodology: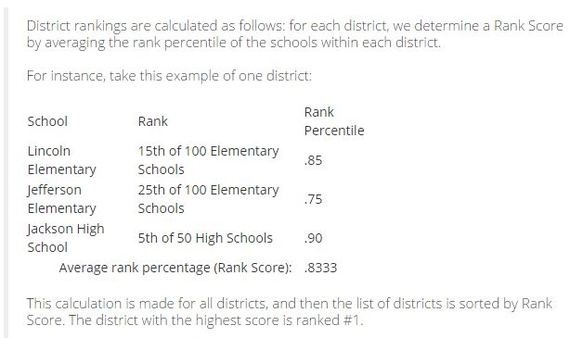 While schools and districts should not be judged solely on test scores, SchoolDigger states its mission is to provide parents with the information they need to make the best decision for their children, which includes data on a district's surrounding neighborhood ranging from average home prices to crime rates.
Check out 10 of the best here:
50. Prairie Crossing Charter School
49. Barrington Central Unified School District 220
46. Morton Central Unified School District 709
45. Benjamin School District 25
44. Mount Prospect School District 57
43. Winnetka School District 36
42. County of Woodford School
41. Arlington Heights School District 25
See the top 40 best school districts as ranked by SchoolDigger at Reboot Illinois. Plus, see information about individual schools and statistics on the districts' test scores, enrollment numbers and student-teacher ratios.
Sign up for our daily email to stay up to date with Illinois politics.
Popular in the Community