Whether bedding down in a wacky hotel, camping at a dizzying altitude or indulging in an unforgettable back-to-nature experience, your accommodation choice can sometimes be one of the most memorable parts of your vacation. Looking to add a unique twist to your trip, impress a loved one with a spectacular hotel or just dare to be different? Here are 10 of the craziest places to sleep around the world.
1. In a Treehouse
The high-tech alternative to the garden treehouse you dreamed of having as a kid, the Treehotel in Sweden offers the perfect juxtaposition of contemporary architecture and back-to-nature simplicity. Choose from themed rooms like the UFO, Bird's Nest and Mirror Cube, each perched in the treetops four to six meters off the ground and offering uninterrupted views of the surrounding forest. Located around 40 minutes from Boden in Northern Sweden, you'll truly be surrounded by wilderness, making this the ultimate eco-getaway for nature enthusiasts.
2. Under the Ocean
Sure, you could snorkel the Great Barrier Reef, cage dive with sharks or swim with dolphins on your next vacation. Or you could go one step further and spend a night beneath the ocean. Book the Underwater Room at the Manta Resort in Zanzibar and spend a night on your own private floating island, reachable only by boat and featuring a glass-walled room beneath the ocean. Alternatively, the Atlantis The Palm hotel in Dubai has magnificent underwater suites, and the Conrad hotel in the Maldives offers a truly unique dining experience at its undersea restaurant.
3. Beneath the Northern Lights
Watch nature's dazzling lightshow without having to step outside by booking a room at the Kakslauttanen hotel in north Finland. Sleep beneath the stars in a glass igloo and watch the awe-inspiring Aurora Borealis dancing overhead, cozy up in a romantic log cabin or brave a night in an authentic snow igloo.
4. Among Wild Gibbons
Indulge your adventurous side by sleeping out in the rainforest among leopards, tigers and wild gibbons at the Gibbon Experience in Laos. Embark on a two- or three-day trek through the rainforest, tackling a thrilling course of ziplines and canopy walks during the day and sleeping out at night in the world's highest treehouses.
5. At 17,000 Feet
It's the ultimate feat for climbers and mountaineers, but for most hikers, a visit to Mount Everest Base Camp is the nearest they get to scaling the mighty peak. Located at a dizzying 17,598 feet (5,364 meters), the South Base Camp in Nepal presents a hiking challenge in itself, but for those who can't handle the trek, the North Base Camp at 16,900 feet (5,150 meters) can be reached by road from Tibet.
6. 155 Meters Underground
Brave a night in the world's deepest hotel room at Sweden's Sala Silvermine, an incredible 155 meters underground. The hotel is actually a single suite located in a former silver mine and reached by elevator. It's cold, dark and eerily beautiful, with a maze of winding passages and cavities to explore, and assistance available above ground if needed.
7. In a Giraffe Manor
Home to a free-roaming herd of Rothschild's giraffes, Kenya's aptly named Giraffe Manor might just be the only hotel in the world where you can share your breakfast with the long-necked giants. Set on a 12-acre private plot, the grand mansion offers luxury rooms with huge windows at giraffe's-head height, so the friendly creatures can pop in to say hi to guests.
8. On a Plane
Forget wedging your travel pillow against the window or fighting for the armrest with your neighbor -- the coolest way to sleep on a plane is to check into Costa Rica's luxurious Hotel Costa Verde. Built within a refurbished 1965 Boeing 727, the two-bedroom suite lies at the heart of the rainforest, just minutes from the beach and the Manuel Antonio National Park. Alternatively, Jumbo Stay at Stockholm Arlanda Airport offers rooms in a converted jumbo jet, including a lavish suite housed in the cockpit.
9. In a Bubble
French company BubbleTree specializes in transparent bubble-inspired tents or "pods" which offer an eco-friendly way to get close to nature or sleep out beneath the stars. Can't shell out to buy your own? There are hotels, campsites and nature reserves all around the country that offer the chance to spend a night in a bubble, against a range of spectacular natural backdrops.
10. On Ice
Ice bars have become hugely popular in recent years, but there's still nothing quite like the experience of bedding down in a sub-zero hotel suite. The original ICEHOTEL is located in Jukkasjärvi in Northern Sweden and sculpted entirely from ice, re-built each winter season. You'll sleep in a magnificent ice suite at -5 degrees Celsius, complete with a bed, furniture and artworks sculpted from ice, but don't worry about catching a chill -- you'll be wrapped up warm in thermal sleeping bags and animal skin rugs. Alternatively, other ice hotels include the SnowCastle in Finland, the Kirkenes Snowhotel in Norway and Switzerland's Iglu-Dorf igloo hotels.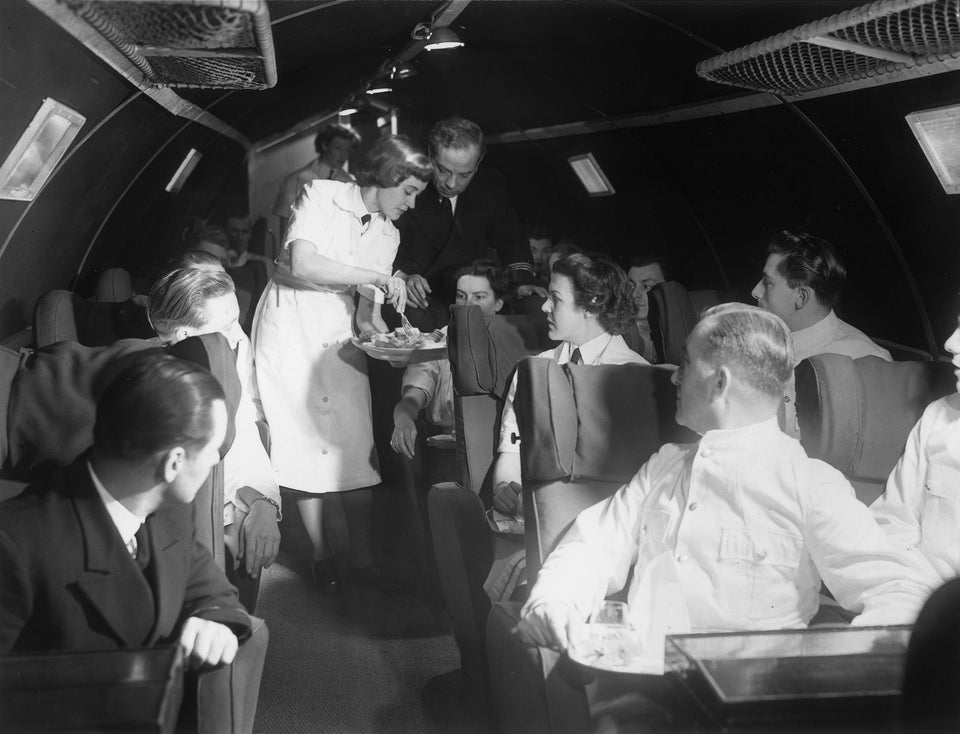 Vintage Air Travel Photos