These dining, sleeping, and drinking destinations are some of the world's most remote locations -- most are not accessible by car (what with paved roads having been left behind) and some are even transient, moving from one remote or wild destination to another. Sweden's buzzed-about Treehotel is one of the most interestingly designed and off-the-grid hotels on this list. The collection of "hotels" is made even more remote by the fact that one of them, the Mirrorcube, essentially disappears into its surroundings because the outside walls are made of mirrored glass.
Remoteness doesn't always equal a lack of luxury.New Zealand's Furneaux Lodge in the Queen Charlotte Sound, for example, is accessible only by ferry boat, but its lodgings, restaurant, bar, and activities on site are of the utmost quality. Then, there's the Irish bar in Namche Bazaar, the last stop before Mount Everest's base camp. Discovered only by trekkers on their last pit stop, this bar calls only two bakeries and vast mountains its neighbors.
Zanzibar's Rock Restaurant, too, is accessible only by boat. It is situated on a rock only large enough for the restaurant and nothing more. Spaghetti with lobster and a glass of Chardonnay with nothing but water surrounding you is a new level of out-of-the-way luxury.
These trips are for anyone who has ever wanted to say (and mean) "where we're going, we don't need roads."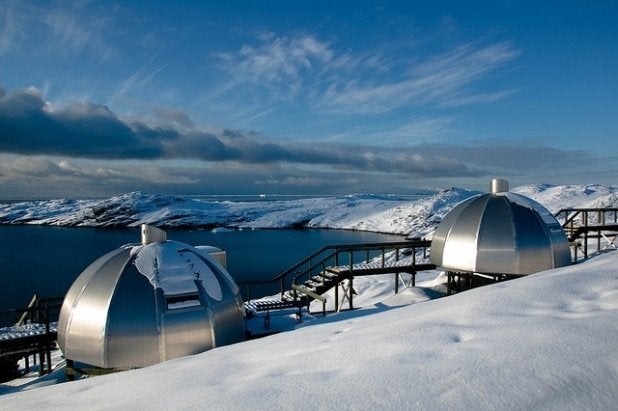 10 of the World's Most Secluded Destinations