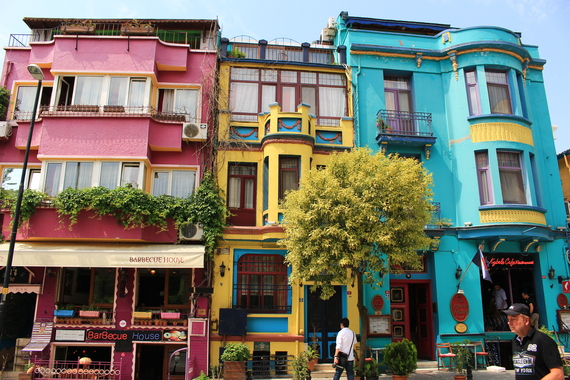 Turkey holds a special place in my heart, because of the generous hospitality that the locals offer, despite me being a stranger in this foreign land. It lends itself a distinct character because of its heavy Islamic influence, which is probably the very reason why a Euro-trip will not be complete without visiting Turkey.
If you catch yourself in Istanbul, here are the top 10 places you cannot complete your trip without visiting: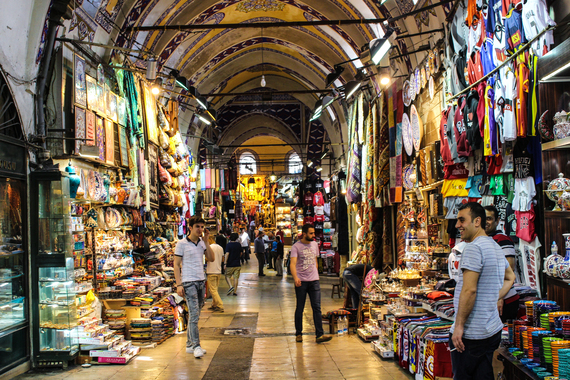 I love the variety and vibrancy of what the shops in here have to offer. Interestingly, when we asked a shopkeeper to recommend a little coffee shop where we can sip Turkish tea and take a break from all the walking, she immediately phoned for the "tea boy" to bring 2 cups of tea over to her shop. We thought she'd misunderstood us, so we tried to explain again, that we wanted to buy tea from a coffee shop. Next thing we knew, she brought out her chairs for us to sit down to wait for the tea to arrive! So there we were, two Asian tourists, sitting by a jewellery shop sipping our teas.
8 a.m. to 8 p.m.
Closed on Sunday
Free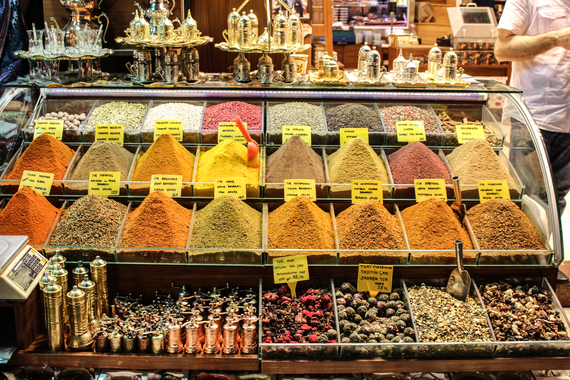 You can find all sorts of spices, Turkish delight treats and different type of tea leaves that Turkey is famous for right in this indoor market. It can be overwhelming, with every stall selling almost the same merchandise. It appears to be increasingly commercialised, as if the reason why the market stands is thanks to the steady stream of tourists looking for local souvenirs.
8am to 7.30 p.m.
Closed on weekends
Free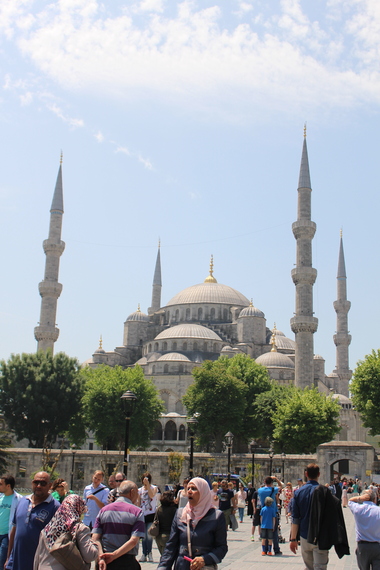 Blue Mosque is so called because of the blue tiles adorning the walls of its interior. Built from 1609 to 1616 during the rule of Ahmed, it is made of a combination of Ottoman and Islamic architecture.
8 a.m. to 8 p.m.
Open daily
Free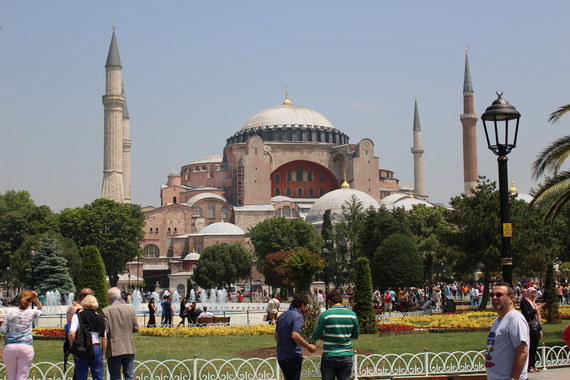 Hagia Sophia is a former Christian patriarchal basilica, later an imperial mosque, and now a museum in Istanbul, Turkey. It is inspired by the Byzantine architecture.
9 a.m. to 7 p.m.
Open daily
30TL
I first heard about the Basilica Cistern while reading Inferno by Dan Brown. In the book, this place was the final destination of Robert Langdon's quest to find the plague. Langdon described it so well that I could almost imagine the real deal. It got me so fascinated about how this "Sunken Palace" could actually exist.
This underground cistern consists of marble columns rising from the water level. The cistern is a rectangular structure measuring 140m by 70m. There are 336 columns, each 9m high. There are 12 rows with 28 columns in each row, 4.8m from each other. This helps distribute the ceiling's weight equally through the columns.
The highlight of the Basilica Cistern is the 2 Medusa heads that are used as plinths. They are masterpieces of sculpture art in the Roman Period. There are many myths surrounding Medusa, including the most famous story of how one would be turned into stone if one casts a glance at Medusa into stones. In the Byzantine period, the cistern's water was used by the imperial palace and residents.
9am to 5.30 p.m. (winter), 6.30 (summer)
Open daily
20TL
9 a.m. to 5 p.m.
Closed on Tuesday
30TL
Turkish Baths ("hamam") were a public utility in the past because of water shortages. Although most Turkish homes have adequate plumbing today, the baths remain a social institution. Men and Women's baths are separately housed.
The Cagaloglu hamam was constructed in 1741 and is the last hamam to be built after a long period during the Ottoman Empire.
I went for a Turkish bath in Cappadocia (more affordable too, I must say). Here's my experience, if you want to know more. The scrub and massage is done on a marble plinth that occupies the centre of a room.
The procedure goes like this:
Strip out of your clothes > Face mask > Steam > Shower > Exfoliating scrub (the Turkish way!) > Body Massage > Swim > Sip on Turkish Apple tea
8 a.m. to 8 p.m. (ladies), 10 p.m. (men)
Open daily
Hamam: 30€
Hamam, Massage: 40€
Hamam, Exfoliating service: 45€
Hamam, exfoliation, massage: 50€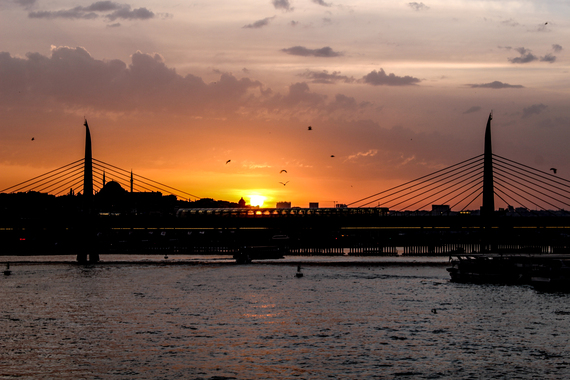 Golden Horn is a major urban waterway and the primary inlet of the Bosphorus in Istanbul, Turkey. Take a cruise down the Bosphorus Strait to take in the sights of this waterway! I caught the sunset here and my oh my, was it breathtaking!
9 a.m. to 8.30 p.m.
Open daily
18.50TL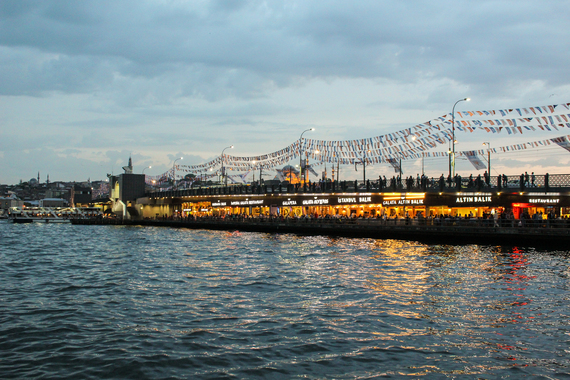 It is little wonder why everyone is enamoured with this city that overspills with vibrance, history and life. Not only do you see people at every turn, you see an outrageous number of pigeons too!
Are there any other places I might have missed? Comment below!