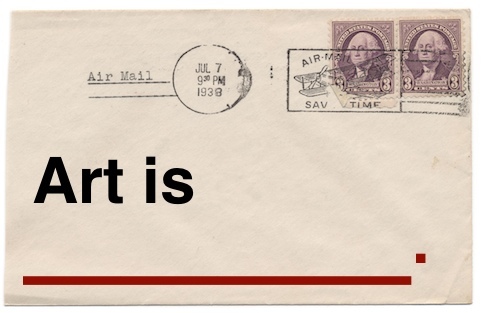 It is the age-old question: what is Art? To me, the human addiction to answering this question is so interesting. I think it revolves around the need for truth in one's life - which I so often link to some sort of stability.
When I started thinking about all of the different ways people seek to define Art in their lives - I sought out to ask some of the wisest American artists I know. The answers I received came from Broadway Actors, Grammy Award winners, Hollywood Casting Directors and Producers, and even a founder of a Theater Organization that promotes Autism-friendly showings of live theatrical performances.
Christian Villanueva, Disney Performer & YouTube Artist
To me, Art is just as tangible as it is intangible. It is both the emotion and intention behind any given piece as well as the piece itself. Art is something you invest YOURSELF in as a means to communicate. It can be the most beautiful thing in the entire world as well as the most horrific. It all depends on the artist.
Carmen Aiello, Hollywood Casting Director and Producer
To me, Art is a constant struggle. It's a business, an escape, and an outreach. Art is a collaboration of individuals coming together to make a statement. It is a relentlessly unforgiving fury that has the potential to magically transform itself into beauty without ego.
Avery Singer, 3rd Year at University of Virginia & Reality Television Personality
To me, Art is an expression of one's personal emotions that cannot be confined to one definition. It takes on endless forms and can be interpreted in multiple ways through diverse perspectives. It can range from a performance to a painting to even a landscape. It's a therapeutic form of release that does not necessarily need words.
Brad Bass, Broadway Actor (Wicked, Memphis, Jersey Boys)
To me, Art is imagination in motion. Taking something from the brain and transforming it into something tangible; something that can be questioned, loved, hated, moving, and easily remembered or forgotten. Without art there is no point in life and without life art could not flourish.
Ana Mendelson, Founder and Director of Autism Theatre Project
To me, Art is at its core inclusive. It's inclusive in form, topic, and, hopefully, in creators and audience. Because art can be anything we want it to be, be about anything we want it to be, and be done for and by anyone, arts at its highest form brings people together and helps us reflect on our own humanity. Through art we can honor what makes us unique and celebrate what makes us all one.
Frank Albinder, Grammy Award Winning Conductor
To me, Art is work. Not only is it my job (lucky!), but being an artist requires a lot of work. As a musician, thousands of hours spent practicing and studying music go with the territory. And that's not a bad thing. By bringing music into the lives of others, we can provide inspiration, comfort, delight, and peace. It's not a bad way to make a living!
Kathryn Schetlick, Internationally Renowned Dance Artist + Choreographer
To me, Art is personal but not individual, always there but never quite there, solutions but impossible solutions, significant but insignificant, never found but constantly searched, the fact that we 10 fingers and 10 toes but sometimes not, a way to escape "productivity" but not labor, a hoax but a necessary hoax, dead but still breathing.
Vanessa Ochs, Creative Writing Fellowship Recipient from National Endowment for the Arts
To me, Art is an alternative world, one we create that stands in contrast to the world we regularly live in, which is messy, unplanned, unedited, uninspired, unfocused, draining, largely immoral....Art is the best of our imaginings, shaped to share.
Lucinda McDermott, Award Winning Actress & Playwright
To me, Art is essential to life. Whether a painting, sculpture, dance, song, soliloquy; art allows us to process life on the soul level. Life is not always literal, but metaphorical. Art reflects humanity and provides a means to process unspeakable joy and unbearable pain. It is an avenue to express what words can't convey. In that sense, art can be more real, more truthful, than reality.
Danielle Collins, 2014 NCAA Tennis Singles Champion
To me, Art is important because it brings meaning to life, and connects people together. In my opinion, art is one of the greatest joys in the world. Art is typically defined through expression and applying human creative skill and imagination. From the perspective of a student athlete, I think that art and sports have an interesting way of intertwining. Both art and sports require the application of human creative skill and imagination. Both produce emotion, expressions, and illustrate internal conflict and create meaningfulness. The way I see it is that art and sports are imperative elements that shape our lives, culture, and history.
To me, the following image is so powerful and works to summarize why Arts matter in not only today's society, but for future generations as well.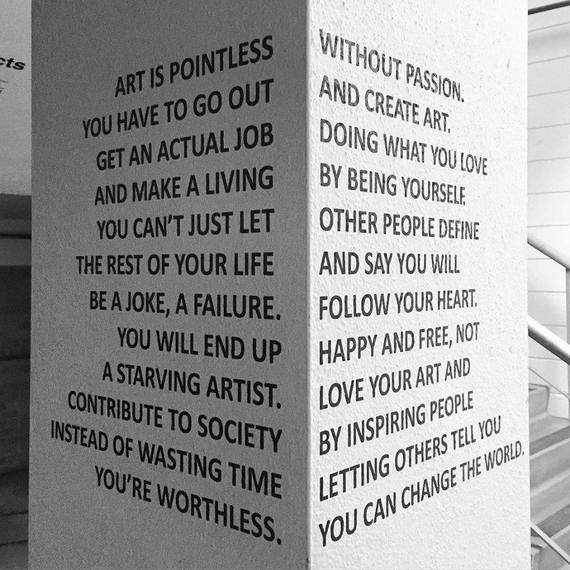 REAL LIFE. REAL NEWS. REAL VOICES.
Help us tell more of the stories that matter from voices that too often remain unheard.