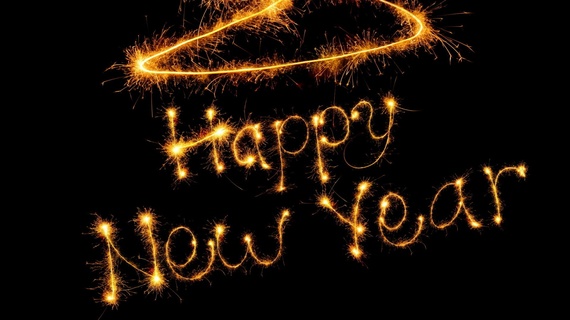 We all need a little inspiration as we approach the New Year. Following is a series of short prayers based on Jewish wisdom and tradition.
1. Looking Backward and Forward: The name January comes from the Roman god "Janus." He had two faces so he could look forward and backward at the same time. Eternal God, help us to know this truth. We can look back, and in so doing, we can help create the way forward. The past need not hold us back. It can lead us ahead.
2. Unwrap the Gift: Eternal God, You gave us the greatest gift: the gift of life. In the coming year, help us use it wisely. May we grow in generosity, kindness and forgiveness, hope, faith and love. Amen.
3. Beginnings are blessings: Eternal God, bless this new beginning with an extra spirit of your strength, so that we may turn our days into blessings of your name. Amen.
4. Possibilities: To begin again is not a dream. It is an everlasting possibility. God, help us to grab hold of it and make it real in the coming year. Amen
5. The Book of Life: A new year is a new page in the book of our lives. May we write with color, wisdom and humility. And may your grace fall upon it consistently and unceasingly. Amen. (The ultimate prayer for many Christians is the Lord's prayer. Get a revolutionary new Jewish reading of it in an excerpt from my upcoming book here.)
6. Waiting for Us: The good we missed last year waits for us still. Eternal God, give us the eyes to see it, the ears to hear and the heart to find it. Amen
7. Strength: God, we do not ask for a life of ease and comfort. We simply ask to be uncomplaining and unafraid. May you give us that strength for the New Year.
8. The Possibility for Change: The Hebrew word for "year" also means "change." Change is a possibility for each us. May we embrace that possibility for change within ourselves, change within our families, change within our communities, and change within our world.
9. Change is inevitable: Growth is not. It depends on our will, our hopes, our dreams. And it rests on Your Grace. Give us an extra portion of it, so that we may fill the New Year with your Presence. Amen
10. Presence: The greatest gift we can give to others and You can give to us, Oh God, is Presence. May we be present for others during the coming year, and may You bless us with Your presence at every moment. Amen.
Calling all HuffPost superfans!
Sign up for membership to become a founding member and help shape HuffPost's next chapter