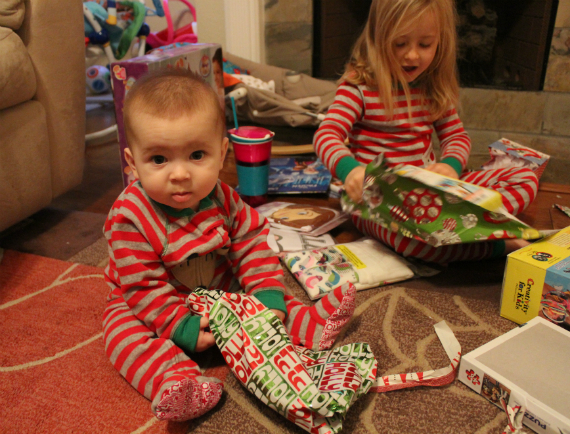 I always appreciate it when someone buying presents for my kids asks for suggestions. It makes it less likely I'll be embarrassed by a child who isn't capable of faking a smile when they unwrap a pair of socks or a toy they already own because having two of something is the end of the world.
Asking for suggestions isn't a necessity. My kids have received many great gifts I never knew existed beforehand. But I can't resist thinking some unexpected gifts my kids receive are nothing more than passive aggressive messages intended for me.
Here are 10 examples of presents for children that seem like unmistakable hidden messages for parents:
A kite - Someone who gives your kid a kite thinks you need to be running more. Everyone knows kids only want to fly kites when there is no wind outside, which means somebody is going to be running to fly that kite and it's not your kid.
A drum set - If someone gives your kid a drum set, they are trying to tell you your kid is too loud and it's about time you realized it.
A paint set - This gift is clearly from someone whose house was stained or broken in some way by your kid, and it's their way of getting revenge on you.
An insect habitat - This gift says your home is filled with bugs, so you might as well have your kid make them comfortable.
Tools - This gift is from someone who wants your kid to know that their parents don't know how to fix things around the house, so they better start learning early for themselves.
Flash cards - No kid wants flash cards for a present, so it must mean that somebody thinks your family is forgetful and that you need to be playing memory games together.
Boxing gloves - Boxing gloves are a gift that says your kid is too violent and somebody needs to do something about it.
Stethoscope and thermometer medical kit - Someone who gives your kid a medical kit is trying to tell you that your kid is always sick and you need to make sure they're healthy before you take them out in public.
A watch - This gift is from someone who thinks you need more clocks in your house because you're always late.
Toys that must be assembled - If someone gives your child a toy that must be assembled like a dollhouse or a model car, it can only mean that they hate you.
Maybe I'm being paranoid. But maybe I'm not. Maybe this is just a passive aggressive way of telling you to stop buying my kids better presents than I do. But it's probably not. What do you think?