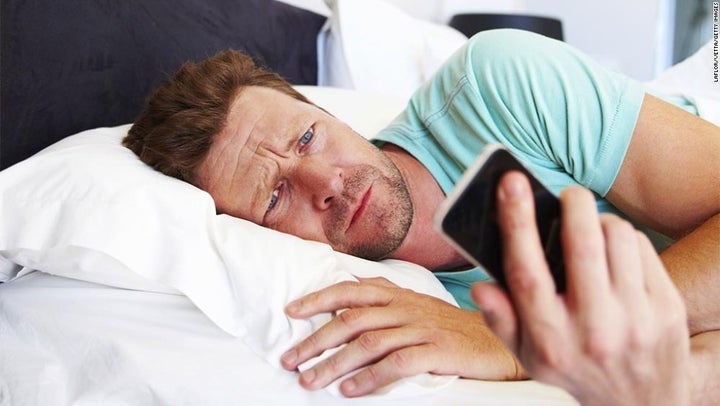 Is it me or is canceling plans at the last minute the new normal? You try and get your friends together and one or two of them can't seem to remember how to text or all of sudden they never got your message. And then they come up with the most tired excuses. If you're going to be a Pillsbury Grands Biscuit and be flaky, do better. Share these prewritten excuses with the flakes and ghosts in your life.
That sounds like a blast, but I must decline. I'm starting a juice cleanse to get summer ready. I'm just going to stay home and sit in the dark so I don't have to see anyone eating any food or having any fun. 

I'm not going to be able to make it after all. My ex just "liked" two photos I posted three months ago and I need to start planning our wedding and narrowing down baby names. 

Sorry I keep postponing our date. I'm very interested, but I just started reading The Bible for the first time and I just can't put it down. Be blessed.

Hey, [Insert Name]. I hope you're well. Unfortunately, I won't be able to make it out tonight. I accepted your invitation while I was horny and thought if I went out, I'd meet someone and get laid. Well, my ex called me and we did it for like 45 minutes, so I'm all set.  

[Insert Name]! I can't make it out tonight. My therapist said I should really create space for "me time," and I've decided to start tonight. Happy Birthday! Love ya!

Oh was that tonight? I completely forgot to put it on my calendar because it wasn't important enough to me. If you want to go without me, take a picture of your food and tag me in the post on Facebook, that's totally cool with me. I'll be sure to "like" it in the morning so it's on top of everyone's timelines. Enjoy! 

You know I don't go out on Thursdays. We're a Neilson family and we have to watch Grey's Anatomy or we will singlehandedly get the show cancelled. It's all America has left.

Thanks for the invitation to your party next month. I can't make it. I'll be tired that day. Yes, I already know I'll be tired that day. 

Hey! We're supposed to meet in five minutes, but I haven't left the house, yet. I know you really hate when I'm late, so I'm just going to cancel instead, so you're not as mad at me. 

I'm sorry I can no longer attend your game night. If we play The Game of Life, I'll be forced to examine my own shortcomings and the fact that I may never own a home, have children or get married. Separately, if we play Operation, I'll be forced to think about how the current administration is taking away health care from millions of Americans. Additionally, if we play Monopoly and I'm the only person of color sent to jail while everyone else gets rich and buys up everything, that'll be the end of our friendship as we know it.
Calling all HuffPost superfans!
Sign up for membership to become a founding member and help shape HuffPost's next chapter
BEFORE YOU GO
PHOTO GALLERY
Photos From Donald Trump's Reign Are Our Way Of Laughing Through The Pain