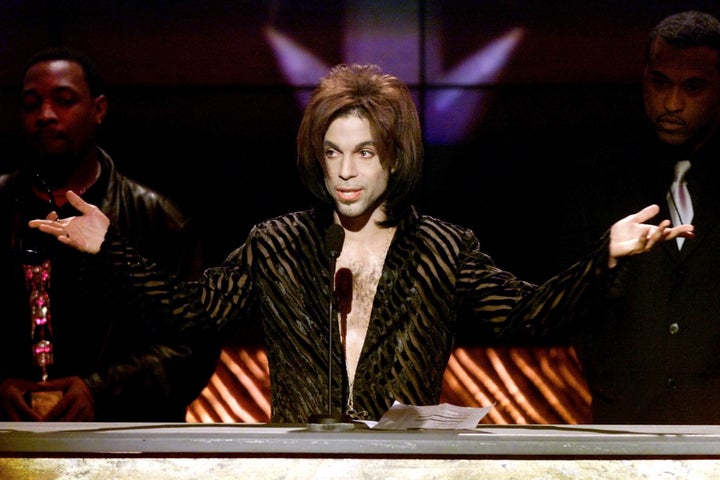 This is what it sound like when doves cry.
After David Bowie died earlier in 2016, it didn't seem like things could get any worse for the music world. Then, tragic news broke when it was confirmed that music icon Prince had died, too.
Now, one year later, as everyone looks back on the life and career of the legend, here are the top 10 Prince songs you need to listen to:
10. "1999" - Album: "1999"
He was dreaming when he wrote this. Forgive him if it goes astray. But for being released in 1982, Prince sure knew how to party like it's 1999.
9. "Let's Go Crazy" - Album: "Purple Rain"
You can't celebrate Prince's life and career without remembering one particular "Purple Rain" hit, "Let's Go Crazy."
8. "Little Red Corvette" - Album: "1999"
7. "Raspberry Beret" - Album: "Around the World in a Day"
Although the album was considered to be a disappointment and Prince announced his briefly lived "retirement" from live performances after its release, the single "Raspberry Beret" hit No. 2 on the Billboard charts.
6. "I Wanna Be Your Lover" - Album: "Prince"
Part of the follow-up to his debut studio album, "For You," "I Wanna Be Your Lover" reached No. 11 on the pop charts. Because, of course it did.
5. "I Would Die 4 U" - Album: "Purple Rain"
Did "I Would Die 4 U" start texting language? Who knows? We'll just be here wondering while we listen.
4. "Kiss" - Album: "Parade"
You didn't have to be rich to be Prince's girl. You just had to give your extra time and play this song.
 3. "Cream" - Album: "Diamonds and Pearls"
What's Prince music without subtle massively obvious sexual innuendo? And it doesn't get too much more obvious than "Cream."
2. "When Doves Cry" - Album: "Purple Rain"
1. "Purple Rain" - Album: "Purple Rain"
When you think of Prince, you think of his 1984 pop culture supernova "Purple Rain." The album is consistently ranked as one of the greatest of all time, and the movie of the same name was a box office success. 
We only wanted to see you laughing in the purple rain, Prince. And there's no other song that could close out this list.
What's your favorite Prince song?
Calling all HuffPost superfans!
Sign up for membership to become a founding member and help shape HuffPost's next chapter
BEFORE YOU GO
PHOTO GALLERY
Prince Through The Years