In time for World Food Day today, the Norwegian-based multi-stakeholder initiative EAT has launched a new publication on the future of food. Entitled EAT in Sustainia, a collaboration with the Danish-based think tank Sustainia, the report aims to outline the major challenges, opportunities and solutions for food and food systems globally.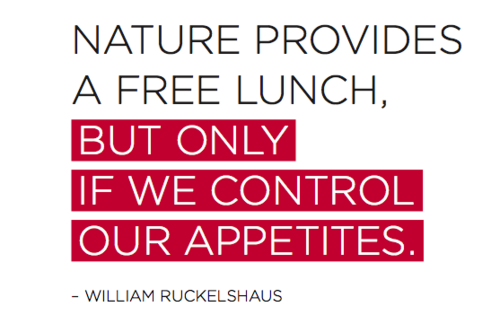 By 2050, we will be 9.7 billion living on the planet, and how we feed that number is becoming a major focus and concern for governments, companies and consumers alike.
"Fundamentally, we need to consider both the nutritional and sustainability aspects of food policies if we are to have healthy and secure dinners in 2050" says Harvard's Professor of Epidemiology and Nutrition, Walter Willett. "This includes the need for careful analysis and research, and reports such as this, to ensure that every step of the food production and distribution system has the smallest environmental footprint possible, yet maximises population health outcomes".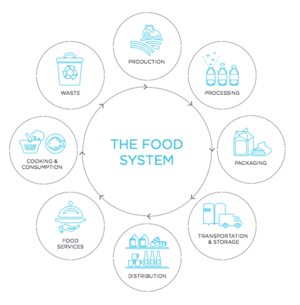 The publication is born out of a concern for food, health and sustainability as one integrated agenda. It builds on existing evidence from expert sources such as the World Health Organization, Food and Agriculture Organization of the United Nations and leading scientific publications, and presents it in a Scandinavian design approach - easy to read and enjoyable to look at.
"As citizens of this world, we all share a common interest in the content and ideas presented in the EAT in Sustainia report," says Helen Gichohi of the Equity Group Foundation in Nairobi, Kenya. "The data and trends highlighted in the report are startling - if we continue to produce and consume food under 'business as usual' scenarios and opt to ignore shifts brought about by climate change and population growth, our food systems, health, and the natural environment will collide with irreparable consequences for people and other living things".



With a focus on translation and real-world application, EAT in Sustainia includes an "if you only have 10 minutes" section for policy makers, food producers, providers (schools, restaurants and supermarkets) and consumers - as well as 10 overarching principles for sustainable, healthy eating. The publication includes cases and solutions from all parts of the food supply chain to show what is possible - and happening right now.
EAT in Sustainia focuses on the future of food, health and our environment.

To access the open report in full, click here.

Share using #tastetomorrow
Popular in the Community