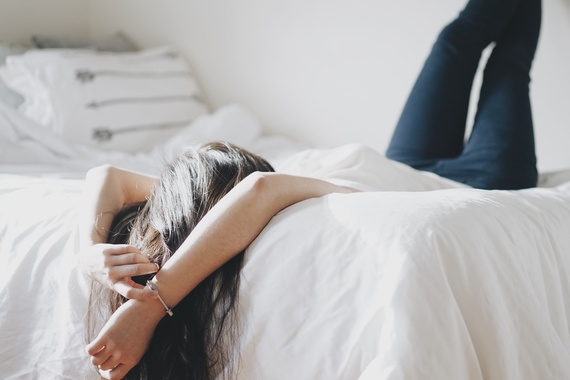 Spontaneity looks awfully daring and fabulous in the movies, but I'm one of those travelers who'd really rather know she has a place to crash before arriving in a foreign destination. If that tweaks your carefree style, my apologies -- but sometimes a little peace of mind makes a tiny bit of planning totally worthwhile.
I like to know I'm getting a safe, clean bed, that I'll get a good WiFi connection, and that my hosts are well liked by my travelers like me.
No, I'm not being picky. In fact, with today's easy resources, these things are quite simple to come by before setting foot in a strange city.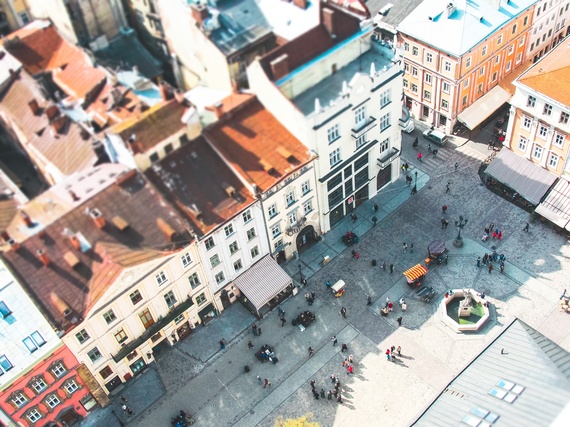 Not really sure what you're looking for? Peruse the following list of things to check before booking a room. Keep in mind that something really important to you may not matter at all to someone else, and vice versa. This is about what you desire in accommodation style - which will undoubtedly vary drastically from the next vagabond's style.
1. Private bathroom? Hostels and even some bed and breakfasts have shared bathrooms -- something to think about if this matters to you.
2. Breakfast? Access to cooking facilities? Breakfast is becoming a common amenity (even in some hostels!). Not having to worry about where to find your first meal can be a great relief when you're headed off early to tour a site. Make sure to check that your accommodation serves breakfast, and if so, what that entails. It could be a piece of toast... or a fantastic banquet-worthy feast!
Another related option is access to cooking facilities or a kitchen of some sort. This is the norm for many hostels, and is handy as it allows you to store your own food in a fridge and prepare it whenever you want. Cooking instead of going out to eat = major money saver!
3. Private or shared room? Dormitory-style hostel rooms are the cheapest way to go. But even if you really don't want to sleep in the same room as strangers, don't give up on hostels just yet! Many also offer private rooms, which are still cheaper than most hotels.
4. How late are the doors open? Check if your hotel or hostel has a curfew -- you don't want to be stranded outside in a strange city at 2:00 a.m.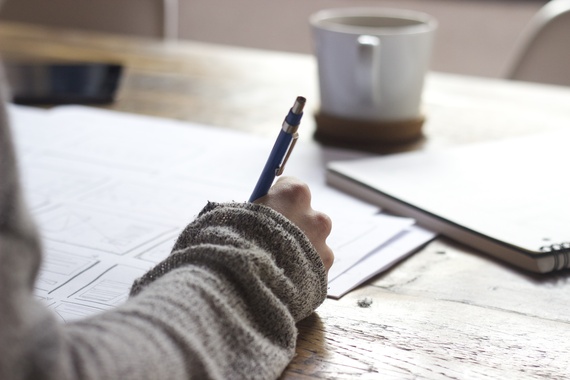 5. WiFi access? Where? While many accommodations offer WiFi access to guests, sometimes it is only available in a common lobby area and not in the guestrooms. Occasionally, you may even have to pay -- so ask in advance.
6. Location? Where is the accommodation relative to the city's main attractions? Think about how you plan to get from place to place. Will you take public transport or walk? Don't just guess on this one -- actually pull out a map (hello, Google Maps) and see where the accommodation is in regards to the rest of the city.
7. Parking availability? If you're bringing a car, either your own or a rental, check to see if there's somewhere to park it, or if parking requires any extraneous fees.
8. Noise level? If you love your shut-eye, check reviews to see how quiet (or loud) it gets at night.
9. Good Trip Advisor reviews? So many travelers make the terrible, unforgivable mistake of not reading Trip Advisor reviews before booking accommodations. Don't make this mistake! Consider Trip Advisor your secret travel planning weapon: a free, honest, inside-scoop about everything you ever needed to know about where you will be staying.

10. Friendly staff? Your hosts may very well be the first locals you speak with in a new city, so pick friendly ones. Check to see what other travelers thought of the accommodation staff in Trip Advisor reviews.
Believe it or not, we've only scratched the surface of things to look into when booking accommodations. For more accommodation booking tips and tricks, visit Take Me With You.
Related