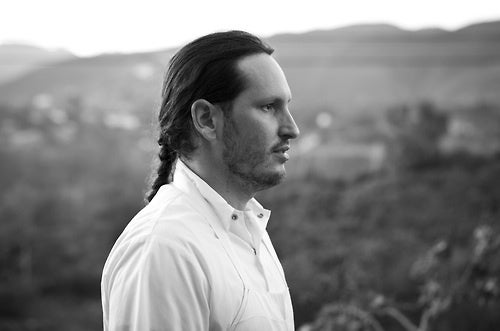 I'm always looking for what's new and exciting in the L.A. culinary scene—from high end eats to sensational street food. Sometimes I'm wowed and every so often absolutely floored. Michelin-Star Chef Paul Shoemaker impressed the hell out of me recently with his new pop-up fine dining art installation space INTRO Art Gallery & Chef's Table.
With its nondescript storefront in unassuming NoHo (that's North Hollywood and a whole other world often dismissed by folks just on the other side of the 101 Freeway), Shoemaker, along with partners Rob "Rob C" Ciancimino, a hospitality guru, and Manny Marroquin, a multi Grammy Award winning mixer/engineer and owner of the famed Larrabee Studios, have created a space that aims to please all five sense—from the art on the walls to your dinner's engaging soundtrack. INTRO also serves as an introduction to what foodies can expect when the trio opens its restaurant currently under construction next door.
A former suburban dance studio now turned into a chic secret supper club, INTRO is open two nights a week and sits up to 20 guests at its 24-foot long communal chef's table. Serving a daring, dynamic and delicious 12-course culinary feast, including the Nickel Bag with foie gras powder, Cocoa Puffs, pine nuts, candy Cocoa Nibs encased in a vanishing edible bag, dining at INTRO was one of the best meals I've ever had in Los Angeles and an absolute sweet deal—for $130 guests enjoy a Prosecco-filled social hour, a 12-course dinner carefully paired with wine and that includes tax and tip.
Trained in the kitchens of Chef Thomas Keller's French Laundry, and Per Se, as well as Alain Ducasse, Shoemaker has brought technique-driven cooking and a Southern California sensibility to Providence, Water Grill, his own Savory, and Firefly, not to mention, Joe Pytka's Bastide, where in less than six months he earned a Michelin Star.
Following are 10 questions with Chef Paul Shoemaker talking about his cuisine, his style, which heightens each of our five senses, and what's to come.
How did INTRO come about?
INTRO is truly an introduction of what is to come. It was an opportunity to get me cooking and for us to extend ourselves to new people and make new friends. We are working to build a community of people who love what we love. Good food, good company, good music, and a good night out. I am excited to see where it goes.
How important, if at all, is the design of the space to the dining experience?
The dining room is just as important as the food. Guests have to feel comfortable. They have to want to sit and enjoy several courses. If the space is awkward, people will not be able to embrace the food, the conversation, the experience. The space makes such an important first impression and really sets the tone for the entire meal.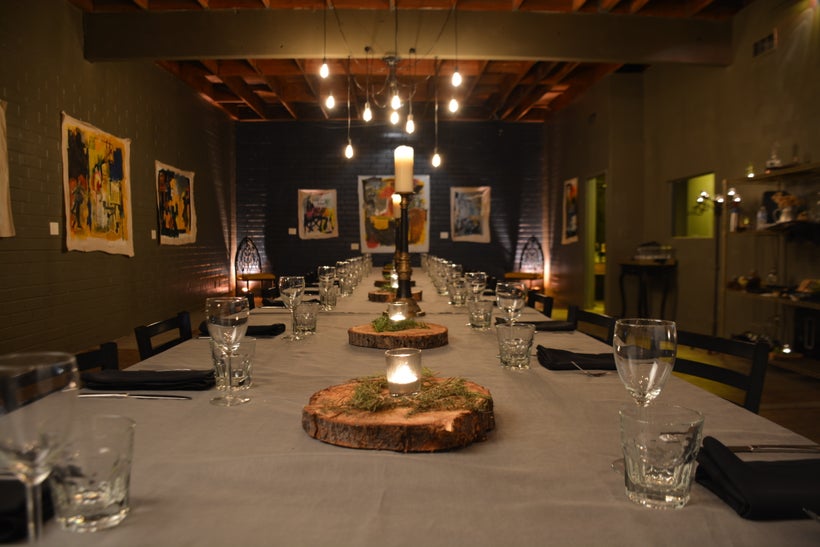 What you're doing and the price you're doing it at is pretty amazing. Do you realize that you can probably charge double?
There is always an opportunity to charge more. For now, it's about creating a great dining experience a couple times of week.
How would you describe the INTRO experience?
INTRO is hands-on. We're not just feeding people a meal, but educating them on what they're eating; the flavors; where it comes from. We're taking them on a culinary journey.
How do you think the experience at INTRO differs from other multi-course dinners, such as French Laundry?
I don't want to make any comparisons. It's not always about who is better or who is more creative. We are all great in our own way. We are all working hard. I cook from my heart. And each day my heart leads me somewhere new. It's exciting. I never know what is going to inspire me most.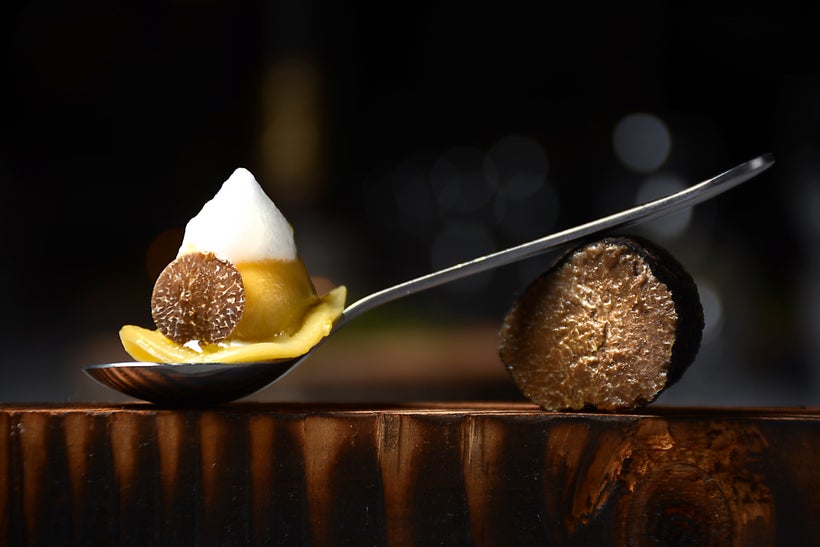 Your menu will changes often. Do you have a signature dish yet?
I have never had a signature dish. My mind is always creating something new. The moment I complete a dish, is the same moment I am ready to change it again.
Please talk about the Dime Bag and how it came about. It's very clever.
In my culinary career I've cooked Foie Gras a million different ways, but never in powdered form. We started playing with it and thought the dime bag would be a fun take on it. I'm happy that it's been such a hit.
I was surprised by your use of chicharon on two dishes. What do you like about pork rinds and do you like that you're probably really surprising people?
People don't understand how challenging it is to make a good chicharon. There is a lot of technique and skill involved. That's what we're about, cooking good food, if we surprise people in the process that's just an added bonus.
Not talking fine dining, where do you recommend that Angeleno's go for good, cheap eats?
Angelenos should continue to try new places whether it's cheap eats or fine dining. It should never be about just one chef or one restaurant. We are all in this together trying to create enjoyable food and experiences.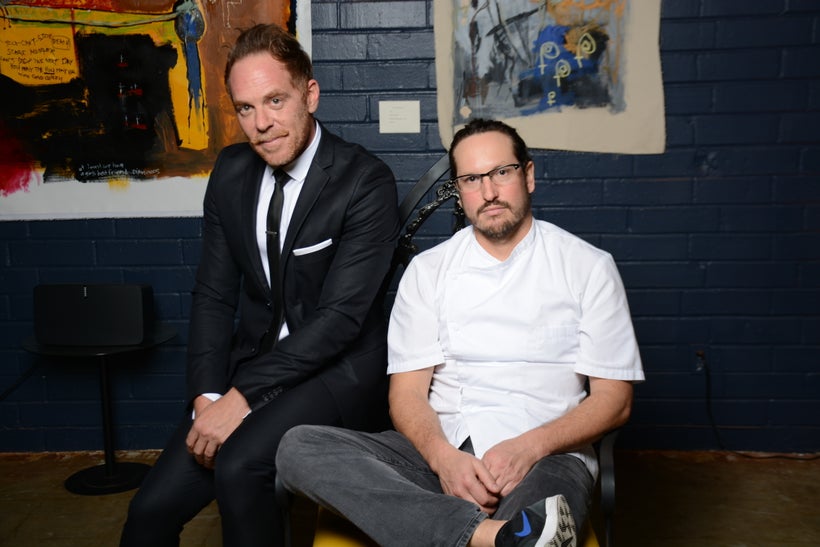 What do you hope people take away from their experience at INTRO?
I hope it inspires them. I hope they leave wanting to try more places. Eat more food. Drink more wine. And come back and share with me what they have learned. Food isn't just about basic nourishment anymore. It's so much more. I am curious to see where we take it over the next ten years and how we evolve.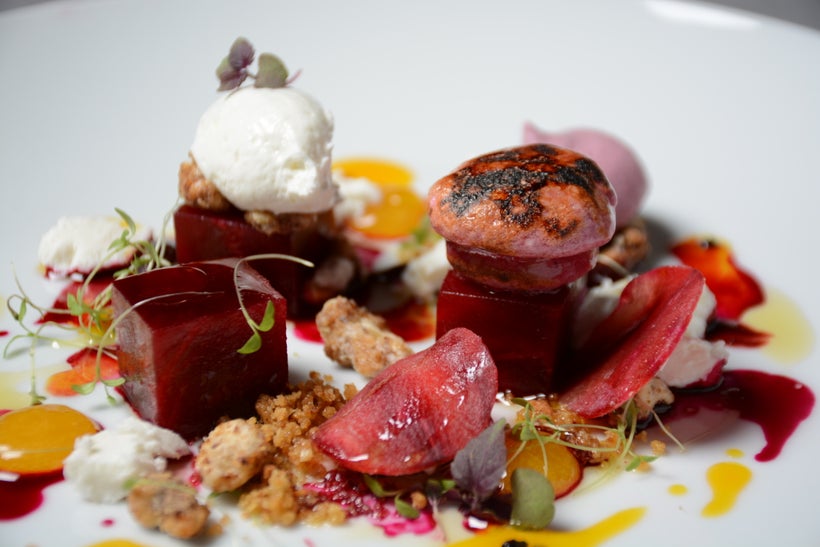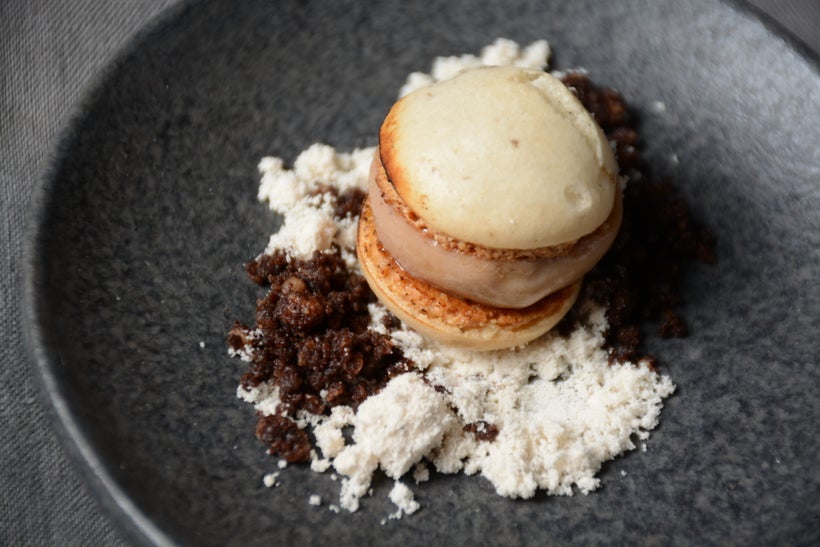 Calling all HuffPost superfans!
Sign up for membership to become a founding member and help shape HuffPost's next chapter
This post was published on the now-closed HuffPost Contributor platform. Contributors control their own work and posted freely to our site. If you need to flag this entry as abusive,
send us an email
.