Business come and go, some come, stay - and then go, but only truly great businesses backed by great minds with unseasoned determination are usually around for a long time, maybe even longer than their founders are.
Select Blinds CEO Rick Steele belongs in this cadre and has generated a lot of buzz online over the past decade about how he built this company from scratch to a multimillion-dollar business.
His responses to these questions give us a sense of his early struggles, inspiration and business ideology shaped the multimillion-dollar "blinds guy". He also has a word for young and upcoming entrepreneurs.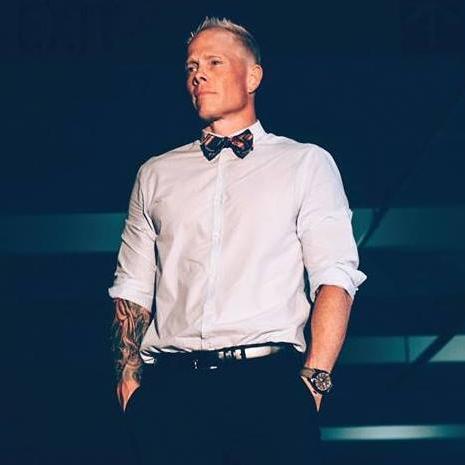 1. Like any other daring entrepreneur, you started your sojourn into the business world at a tender age. What was it like?

I knew it was what I wanted to do from an early age. It was probably that first baseball card trade that netted me a profit! In fact, it was exactly that. I remember it well. A 1985 Topps Mark McGwire rookie card set it all in motion.
2. You have come a long way from stocking groceries to selling baseball cards. What are some of the experiences that you learned from that period of your life that helped you reach where you are today?

Nobody is coming to save you. If you can dig deep, and realize every success and every failure rests on your shoulders, then it's quite easy to break the shackles and stories we all run from time to time and realize you're in control.
Secondly, building a vision and painting a picture of what you want is important. I've done everything from printing large scale pictures to painting them and hanging them on the walls everywhere.
Manifestation can only occur if you're clear about what you desire and more importantly, why it's important.
3. You started to leverage the online space for business purposes at a time when the e-commerce world was relatively new. What role will you say that this factor played in your success with the Internet Mortgage company and Select Blinds?

Being first to market (or close to it) is helpful. Peter Thiel describes this theory quite well in his book, Zero to One. It goes like this: If Mark Zuckerberg sets out to build a new business, he's not going to copy what you're doing, he'll create a new thing altogether.
I like to ask my team "Are we shuffling the DVD aisle at Blockbuster or disrupting the entire industry with something new?" (Psssst...choose the latter)
4. Your company Select blinds went from a revenue of $885k in its first year to over $65 million in 2013. That is over a 7600% increase in just ten years. What would you say contributed majorly to such a tremendous success?

Not knowing what we were doing or what was possible. Seriously. There are no caps and no limits when your mindset is to GROW!
5. Many people do not believe that reviews are as important as they are made out to be. In your experience, how has customer reviews helped you to shape and grow your business?

They have been critical. Ask yourself, if a million customers walked in your store, and most of them gave you advice about what you can do to improve, would you listen to them? Asking for a review at the point of sale helps you understand the most important POV...the customers. It's the reason traditional retailers ask you to fill out the survey by calling the number on the receipt. They crave to understand how to better the experience.
6. Select Blinds is about 13 years old now. Thinking retrospectively, are there some things you would change about decisions you made concerning the business?

Nothing. Not one. I am always willing to live with every decision I make, good or bad. The key is making decisions and doing it quickly! There's no failure at Select Blinds, only wins and lessons. It's incredibly easy to look at data these days and make fast decisions. If you fail, it's likely because you ignored the data.
7. You've talked before about the valuable lessons you learned at seven from your Mom's accident. How did that experience help to shape you into the man that you are today?

Listen, if a woman can survive being hit by a car going 70MPH, knocking her the distance of almost half a football field, what's your excuse for not succeeding at anything you set your mind to accomplish?
That's what I thought (insert emoji here). Thanks, Mom!
8. On a Personal note, how do you kick off your day and how do you end it?
Cold Showers and a spicy, uncomfortable workout to get the blood flowing. I journal something about myself every day because I'm in a continued state of learning more about me. I end the day kissing my kids goodnight.
9. So what is new on the horizon? Are you working on any new ventures?
My mind focuses on blinds 24/7. Recently, I've been helping my 16-year-old daughter Kylie with her non-profit, Rubicon Rescue. Can you believe this girl has rescued almost 200 animals the past two years? There's a top-secret philanthropy project we'll be launching soon...Father and Daughter. It's called KNIB. Stay tuned!
10. What are your two cents for every young entrepreneur out there just starting out?
Start. Go. Now! You live in the greatest era for creation humankind has ever known. Lucky you!
Related
Popular in the Community