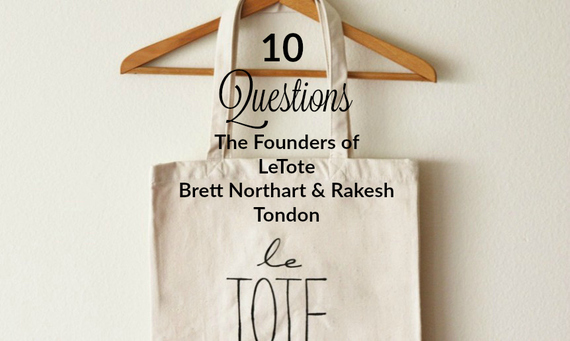 LeTote is known as the Netflix of fashion. This subscription box simplifies fashion for the on the go girl, by allowing her to take the hassle out of shopping for the right business, day-time, and on the town styles.
Select the styles that you love
Wear them for as long as you like
Purchase the pieces that you love by holding on to them
Send the rest back and receive a new box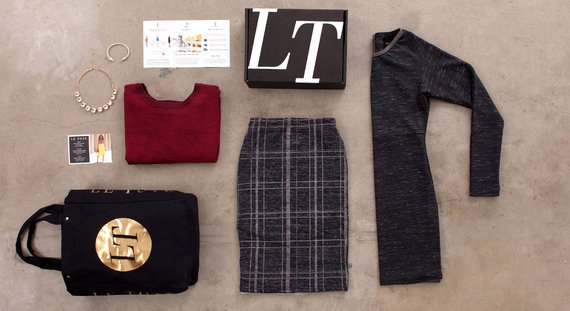 I heard that in many ways it was the women in your lives that inspired you to create Le Tote, can you elaborate on that?
Brett Northart: I saw my wife (girlfriend at the time) constantly buying new clothes for work, events and all sorts of occasions. It seemed like she would wear something once and then it would disappear into the depths of her closet. Not to mention, she and her friends were always sharing and swapping clothes. We began to think that there must be a better way. What if swapping clothes spanned beyond just your friends? What if it was universal?
Rakesh Tondon: When my wife was pregnant, both times, she wanted variety in her wardrobe, but didn't want to pay for something she could only wear for a few months. The options she had were also extremely limited and not at all fashionable. So, she started trading some of her clothes with a friend who was also pregnant at the time. It became the entire premise of Le Tote and eventually our maternity service.

What were some of the challenges that you faced early on in creating a platform for women, as men?
Brett: I think some of the lingo was a bit of an adjustment. Now, we both know what peplum means and that the last word in Net-a-Porter rhymes with "foray."
Great ideas get broken down over time, as you begin to mold, build, and create, what are some of the things that had to be scraped off of your concept over time?
Rakesh: We went through a lot of trial-and-error finding the right audience. In the early stages of Le Tote, we started off with styles that were targeted toward a younger demographic, but the disposable income for a subscription service wasn't there. When we added more day-wear styles and professional pieces to our collection, we found a huge demand amongst a larger audience.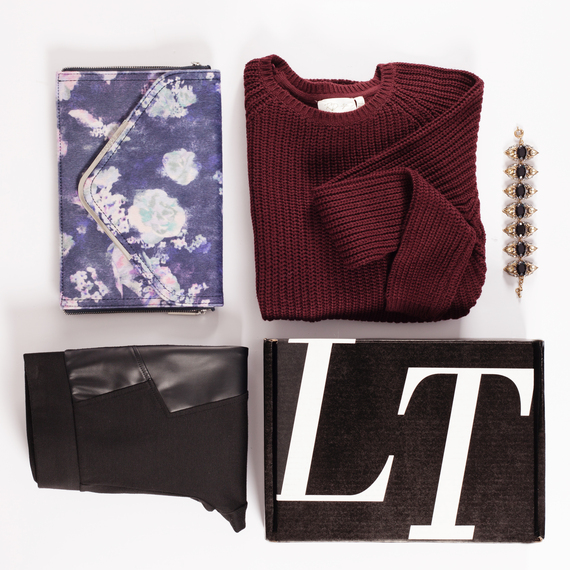 As co-founders, has it always been smooth sailing?
Rakesh: Brett and I had previously worked together and had become good friends before we launched Le Tote. And it's a good thing because the early days were tough. We worked out of my house for the first year, ate most of our meals together and put in really long hours. My parents even flew out from India to help us pack boxes and set up our initial fulfillment process.

What are the areas you have both had to compromise in over time?
Brett: We both came from Finance and, though Rakesh had started businesses before, launching an e-commerce startup was a new challenge for both of us. We've learned over time how to support each other so we're able to play to our individual strengths. Though most of the time we're aligned on a decision, if we're not, we do our best to compromise. If we can't reach an agreement, the person who is more steeped in that particular area will make the call.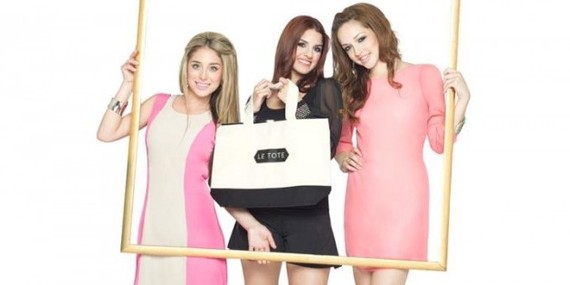 LeTote is called the Netflix of Fashion, that is pretty awesome, in what ways does LeTote simplify fashion for the everyday woman?
Rakesh: Le Tote provides the ultimate level of personalization by letting you select the styles you want in each tote and tailor them to fit your ever-changing fashion needs. This helps us make it easy for women to look and feel their best at all stages of life. Whether you are looking for that perfect look for New Years, that empowering interview outfit, or a flattering dress to cover your pregnant belly, Le Tote offers that without the hassle of shopping or thinking about what's fashionable.
Brett: Le Tote helps women bypass the noise of the fashion industry and easily find new styles and brands that they may never have come across elsewhere. We also make them affordable. Our brands are high quality and might not be something you'd spend money on to "own." Also, with our "try before you buy" model, the risk that you'll be stuck with something you don't love is decrease. Overall, you still get all the advantages of a full closet without an empty bank account.
What are your strengths as Entrepreneurs?
Rakesh: We set the vision for the company and have perspective on the broader industry trends, which we're able to relate back to our product and customer experience. Over the last year we've grown our team significantly and filled the executive ranks with leaders from top retail and technology companies. We trust our team 100% and have invested in creating a strong company culture.

What are your weaknesses as Entrepreneurs?
Brett: We believe there's a huge opportunity ahead of us and are impatient to get all of our ideas to market. We like to move fast and are data-driven so we are continually testing and iterating. Sometimes it's difficult to stay focused on a core set of objectives when there's so much we want to get done.
Can you describe your company culture in 5 words each?
Brett: Passionate, innovative, collaborative, engaged and mostly female
Rakesh: Growing, dynamic, well-dressed, exciting and creative
Popular in the Community