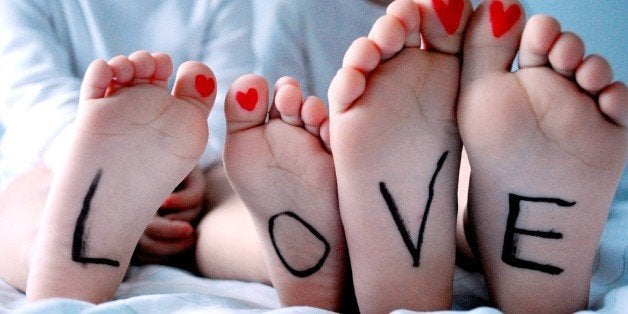 Don't surprise me with a fancy dinner at an expensive restaurant. Want to really impress me? It doesn't take much. Just handle dinner/clean up on your own and make sure I get to eat my meal without interruption. A hot meal cooked by anyone else but me trumps any Michelin star restaurant in my book.
Don't buy me sexy lingerie. It's a waste of money. You saw me give birth, the jig is up.
Don't buy me chocolates. I will end up eating the whole box while I lay in bed and watch Bravo after everyone goes to sleep. Actually, nix that... buy me chocolate, but come up with a convincing story about how Godiva now makes all of their chocolates low calorie and sugar free.
Don't give me breakfast in bed that you made with the help of our daughter. Why?
1) 3-year-olds are definitely not known for their food prep skills.
2) There is a 100% chance that my juice and coffee will spill when our daughter jumps on our bed and,

3) Who do you think is going to clean up the crumbs from our sheets and be responsible for getting the syrup stain off our comforter?
Don't buy me flowers. Yes, I know it's a sweet gesture, but I will spend the next week arguing with a toddler about picking the petals off and sprinkling them all over the floor.
Do set your phone alarm for alerts the week of, day before, night before, early morning of Valentine's Day. Hell hath no fury like a wife/mom who does not receive instant gratitude the second she wakes up on February 14th.
Do leave me alone. I mean that in the nicest way possible. Just for a few hours so I can have at least some time just to relax and read all of the trashy gossip magazines that I no longer have time to read.
Do insist that I take a nap. That's really all I want ever. Bonus points if while I'm napping you fold the laundry that's been sitting on top of the dryer for the last five days.
Do tell me I look pretty, ask me if I've lost weight and tell me how flattering my yoga pants are.
Do give me the the only gift I really need... a big hug and to be told I'm doing a great job.