2014 was a year of significant progress for the environment. To be sure, we still face plenty of very daunting challenges (you know the list).
But there was also a lot of very significant progress to celebrate. Around the world, governments, businesses, nonprofits, and communities successfully came together to protect nature in a big and powerful way.
Here are our 10 good outcomes from 2014 that really encourage me:

1. U.S.-China climate accord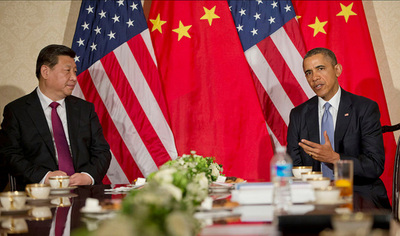 In an agreement that I think will prove to be hugely important over time, the U.S. pledged to reduce its emissions 26-28% by 2025, and China pledged to peak emissions around 2030 and increase renewables to 20% of total energy. No longer can opponents to climate policy say that China is on the sidelines. China's move already added momentum to the UN climate negotiations in Lima. We now even hope for imminent climate action by India. Wow! Well done!
By the way, the European Union also pledged to reduce its emissions 40% by 2030, including a 27% increase in renewables and energy efficiency. All of these commitments add real momentum for the UN's Paris Climate Summit this year.

2. President Obama creates world's largest marine protected area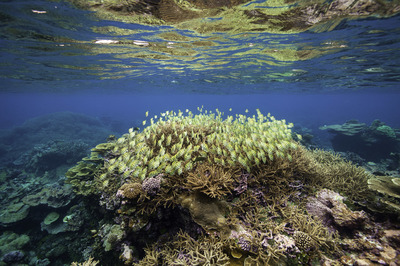 In September, President Obama expanded the Pacific Remote Islands National Marine Monument from 87,000 square miles to 490,000 square miles. The move doubles the global amount of protected oceans!
The new designation protects an enormous swath of the Pacific Ocean from commercial fishing, mining, and other extractive activities. It's also an important step toward rebuilding declining fish stocks.

3. State ballot measures raise $29 billion for investments in conservation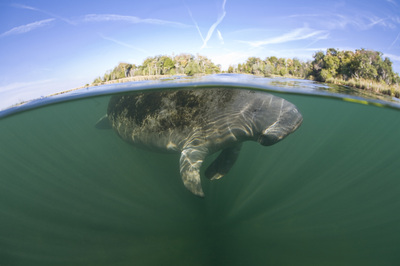 On Election Day 2014, U.S. voters approved 27 state and local ballot measures in 19 states. This raised over $29 billion to invest in open space, water protection, parks and trails!
The wins far exceed any amount approved by voters in previous elections. Support came from both sides of the aisle. Many of these measures passed with 65 percent of the vote or more.
Don't let anyone tell you that voters in the U.S. don't care about the environment. Or that these are hopelessly partisan issues. It's not true. The voters spoke!
4. Private sector shows more leadership on climate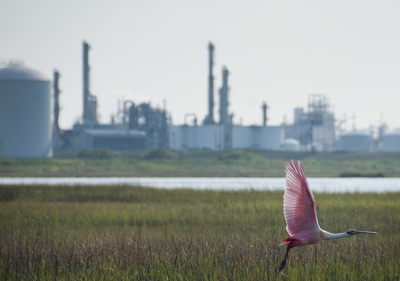 At September's UN General Assembly, many companies stepped up to show much more visibility on climate change. Forty companies committed to zero net deforestation in 2030, including Cargill, Walmart, General Mills, and McDonald's. Thirty companies and organizations committed to help the world's farmers improve resilience, boost productivity and reduce GHG emissions. And more than 1,000 companies signed a declaration calling on governments to strengthen policies to put a price on carbon.
There is still much much more companies can do on this front (see my blog), but these commitments do show real momentum and progress.

5. U.S. Congress protects new national parks and wilderness areas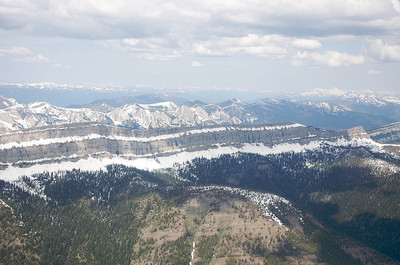 Amazingly—during a period when many folks assumed the U.S. Congress was totally stuck—in December lawmakers passed the most significant package of land conservation bills since 2009. The legislation sets aside nearly a quarter million acres of wilderness areas in the American West; creates or expands more than a dozen national parks; and adds more than 100 miles of rivers to the National Wild and Scenic Rivers System.

6. Impact investing for conservation gains momentum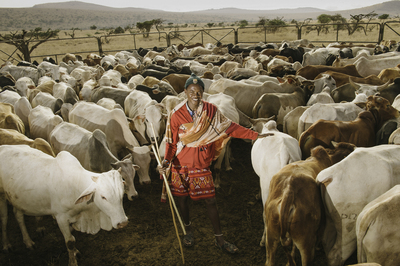 Investing in nature has been too dependent on philanthropy and government spending. We love our philanthropic supporters. And we will continue to champion smartly-designed government programs. But we need additional sources of capital to meet our goals. Good progress occurred last year.
New initiatives likeNatureVest, launched by The Nature Conservancy with support from JPMorgan Chase & Co., are creating opportunities to fund conservation projects that deliver both financial returns and clear environmental benefits. There has been lots of buzz around impact investing as a breakthrough solution to big social and environmental challenges. It's exciting to see that buzz turn into reality, as we tap into new sources of funding to scale up our work and get more conservation done.
7. United for Wildlife launched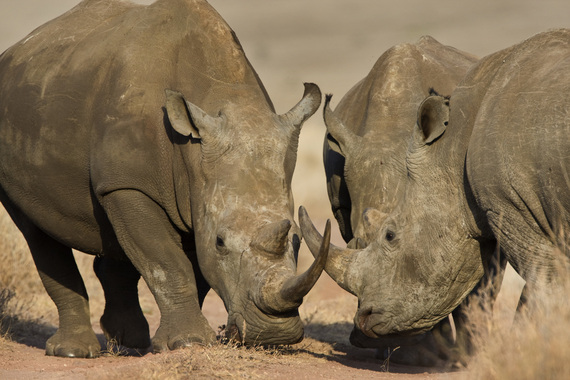 A number of environmental and conservation organizations (including The Nature Conservancy) were thrilled to co-host the visit to the U.S. last month by Prince William and Kate Middleton, the Duke and Duchess of Cambridge—both great champions of nature. This followed their recent launch of United for Wildlife, an alliance of top conservation organizations to combat wildlife poaching. The consortium aims to counter illegal wildlife trade through better use of technology for site protection, a zero-tolerance approach in the private sector, and support for communities whose livelihoods are affected by poaching. It's great to see high visibility leadership by the Duke and Duchess here.

8. 165,000-acre purchase protects Montana & Washington forests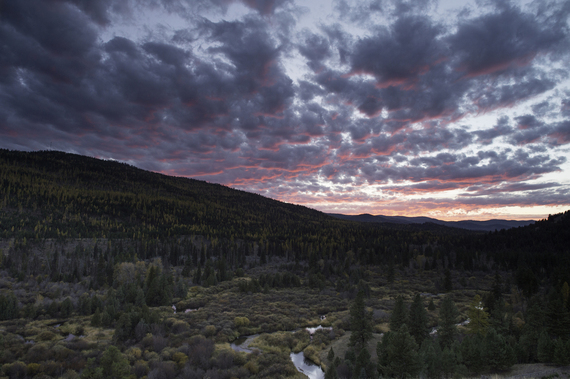 My organization—The Nature Conservancy—was thrilled to announce the purchase of 165,000 acres in Washington's Cascade Mountains and Montana's Blackfoot River Valley. The project cost about $140 million.
Why is this a big deal? First, the acquisition allows us to connect the purchased "checkerboard" lands--square-mile units granted to railroad companies 150 years ago in an "every other unit" pattern--to already protected but fragmented land. By erasing this complicated pattern of land ownership, the project connects vast swaths of wildlife habitat, protects sources of clean water, and hugely expands recreational access.
Second, the deal shows it's still possible to protect huge areas of nature the "old fashioned" way--by buying it! Some of our critics claim we don't do business this way anymore. They're wrong.
Third, most of the capital for the deal was provided by mission-driven investors (not philanthropists)—so-called "impact capital" (see #6 above).
9. The Wilderness Act turns 50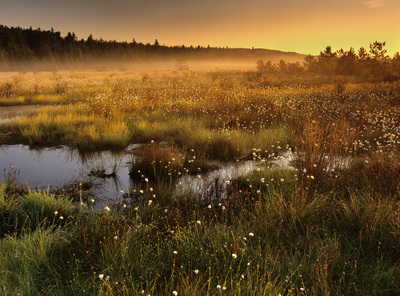 2014 marked the fiftieth anniversary of the U.S. Wilderness Act. Every U.S. citizen should be very proud of this powerful legislation. The act provides the highest levels of protection for the country's most pristine lands and waters. Hundreds of millions of acres of iconic wildlands are protected. And we can push for more and more designations every year. Go USA!

10. The Colorado River reaches its delta for first time in half a century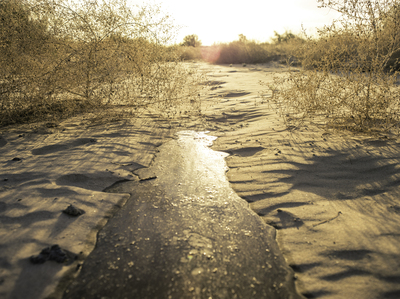 In March, conservationists released a "pulse flow" of water in order to reconnect the mighty Colorado River with Mexico's Gulf of California. Sadly, the river hadn't reached the delta in decades. But now it has.
This accomplishment shows how diverse organizations—the U.S. and Mexican governments, state governments, many conservation nonprofit organizations, and funders—can all come together to make important things happen. TNC was very proud to be part of this team.

These are just a few of the countless conservation successes that have been achieved over the past year. Looking ahead now to 2015, here's to another year of even greater success in protecting the lands and waters that sustain our lives, our health and our wellbeing.
So, nature lovers and conservation organization supporters, let's enjoy the holiday weekend. And on Monday, let's get back to work. Onward!
Image credits: 1) AP Photo/Pablo Martinez Monsivais; 2) © 2012 Tim Calver for The Nature Conservancy; 3) © Ethan Daniels; 4) Jennifer Molnar @ The Nature Conservancy; 5) © Sam Beebe; 6) © 2013 Ami Vitale for The Nature Conservancy 7) © 2008 Suzi Eszterhas; 8) © 2014 Steven Gnam for The Nature Conservancy; 9) © Kent Mason; 10) © 2014 Nick Hall for The Nature Conservancy
Related