Although I love to travel with my husband, and look for every opportunity to do so, a recent trip to Mexico with my friend, Lois, reminded me how much fun traveling with another woman can be. Here are 10 reasons why:
If something goes wrong you both will choose to discuss all the "what-if scenarios" ad nauseam with zero danger of the other person wishing you wouldn't.

Our final destination was Campeche, Mexico, but flying from San Diego meant connections in not only Los Angeles, but Mexico City too. After we cleared customs in Mexico City we followed the arrows that pointed toward departing flights, only as it turned out, I did not have a boarding pass for the next plane. Without giving it a second thought we waved goodbye, our parting words, "See you soon!"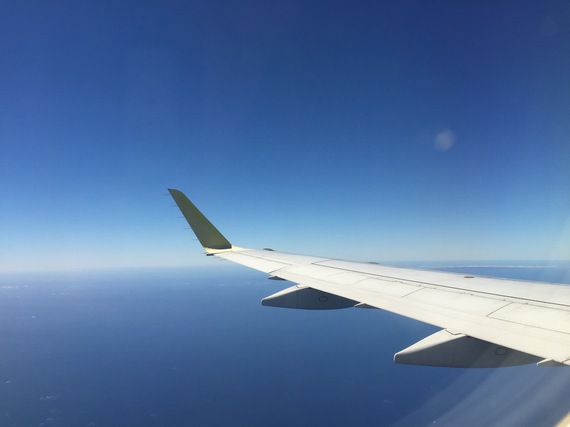 After a great deal of confusion, Lois waiting for me in one spot while I waited for her in another, we nearly missed our plane. Neither of us had an international telephone plan so we were left to our imaginations regarding the fate of the other. When we finally found each other you'd think we had just averted a scene from the movie Taken.
For the 20 minutes that followed, or more accurately, the rest of the trip, we swapped stories about the countless outcomes we each had envisioned. Lois was certain I had been arrested (not sure what that says about me) and I had convinced myself that she had been mugged.
Lesson learned: Always have a plan regarding where to meet should you become separated in a country where you lack both language skills and technology.
Little things are worth raving about.
Puerta Campeche Hacienda, which is part of the Starwood luxury collection of hotels, was a welcome sight after our Mexico City mishap. The ink wasn't even dry on the registration form when we were greeted with their "signature welcome drink." Our mutual enthusiasm for all things epicurean began right then and there.
"OH, wow! What is this?... This is delicious! It even smells fabulous." On and on we raved. I can't tell you what was in the drink but it was fruity, refreshing and delicious.
We soon learned that each of the haciendas, of which there are five, not only has a signature welcome drink, they also feature meals unique to their location that are no less fabulous.
Women understand that the bathroom makes the room.
Maybe some men out there swoon over a hotel bathroom, but I can assure you my husband would not. Imagine our delight when, after a long day of travel, we walked into this incredible bathroom!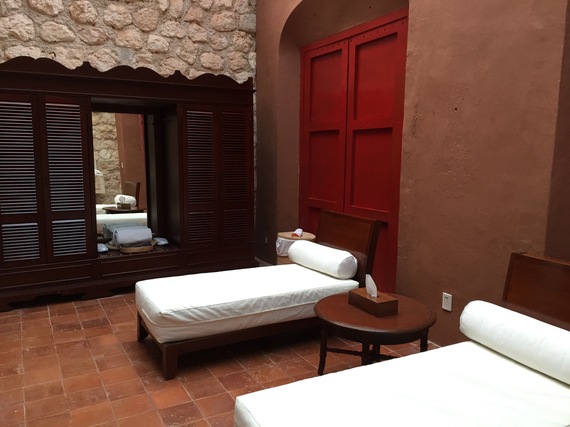 Not only did we circle it about 5 times we whipped out our phones and proceeded to take photographs as if the mere act of recording it would allow us to bring it home in our bag.
Touches like "little jars" are mutually enjoyed.
As if the bathroom wasn't splendid all on it's own, the added touch of little jars, receptacles' for bath gel, shampoo and conditioner, brought on another 5 minute conversation (LOOK AT THESE! Aren't they darling? I wonder if they sell them...) complete with photo op.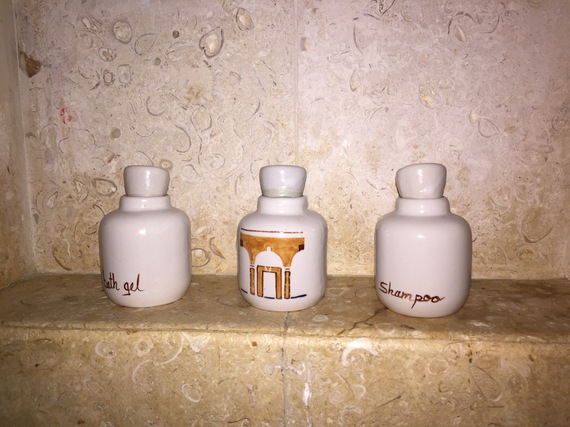 Frogs, although a source of good luck, are best kept outside when you are going to sleep.
While probably discussing our airport mishap for what would have amounted to the millionth time, I looked up and lo and behold I was looking into the eyes of a frog. "Lois, there is a frog staring at me." Let's just say the next few minutes found us laughing hysterically, photographing the moment, then calling the front desk for assistance to have our new friend brought outside. I am certain, had one of them been there, our husbands would have insisted on escorting the frog out. However if you had seen him jump over my head? You may have also been relieved that a resident expert was there to help.
In midlife, air conditioning is a woman's best friend.
Why else would a hotel bed in the Yucatan, a place known for warm temperatures, be covered with a down comforter if the designer didn't understand how much most women love the weight of blankets when they sleep.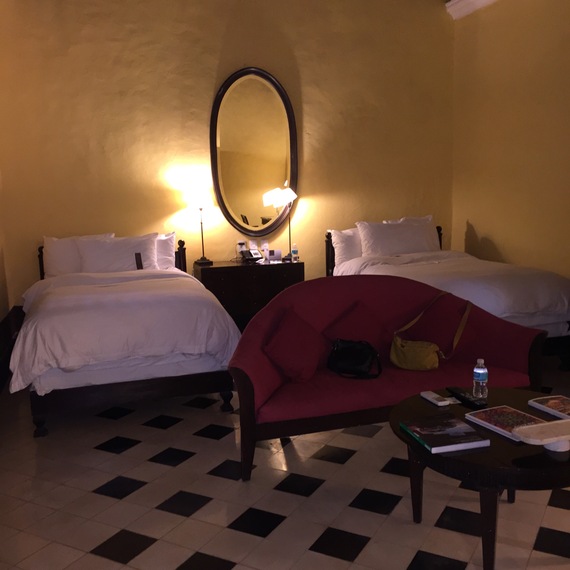 Add the midlife component, one where one rarely is anything other than warm, and you understand that Lois and I had the AC set at the lowest temperature available, while thoroughly enjoying the comforters on our respective beds.
Two brains don't always equal more power.
Neither of us could remember anything about where we were supposed to be and or at what time. And although painful to admit, this phenomenon was even true minutes after one of us would pull out her phone to verify the time, say it out loud, only for each of us to promptly forget. Thank goodness for our Smartphones and our ability to laugh at ourselves!
Motherly reminders are not reserved for our children.
We happily took turns reminding one another not to forget our chargers, passports, sunblock, bug spray, you name it. And neither of us were offended. Furthermore, when given the opportunity, we also offered unsolicited advice to a few of the younger women we met while traveling.
By and large, women prefer to be early to a flight versus on time.
You read that right. Not sure if this is a gender thing or a shared neurotic tendency, but whatever it is, we both were happy to wait with a stretch of time in front of us at the gate versus tearing through an airport panicking that we were in danger of missing the flight.
Distance makes the heart grow fonder.
If you add our marriages together we are at 55 years, the old adage is still true that distance does make the heart grow fonder and a little bit of time away keeps things fresh. That sentiment is not limited to relationships either, just feast your eyes on these images. How could anyone not want to book their flight to Campeche now?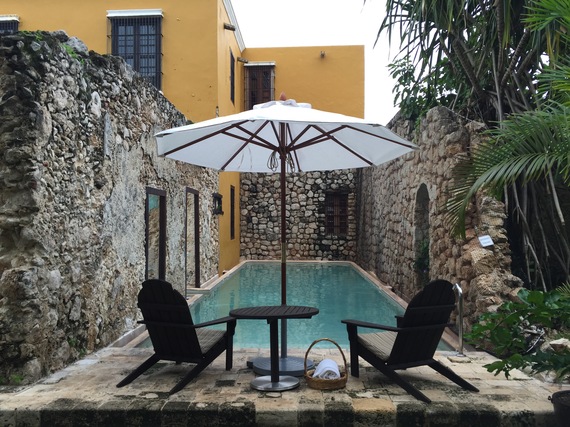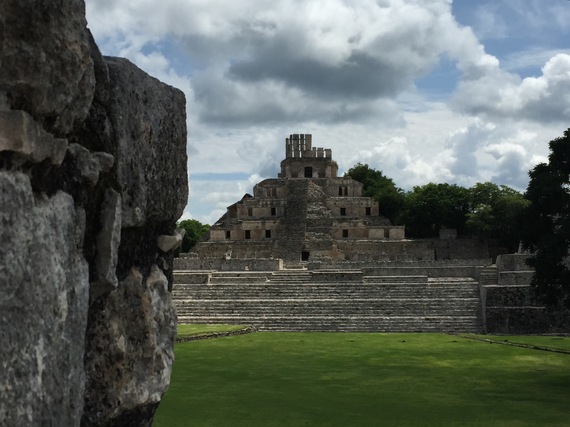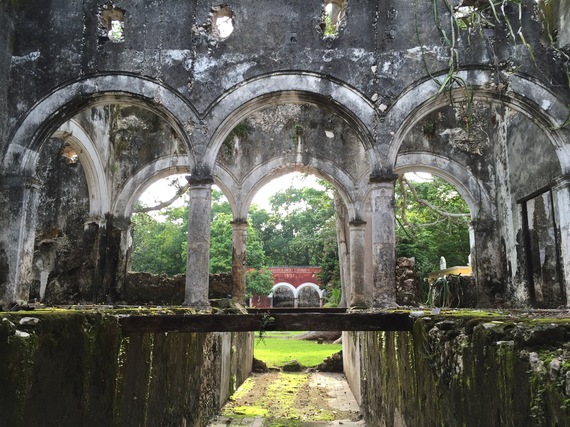 Lois and I have already plotted how to make our way back to the haciendas, only the next time, we think we will bring our husbands too.
Calling all HuffPost superfans!
Sign up for membership to become a founding member and help shape HuffPost's next chapter