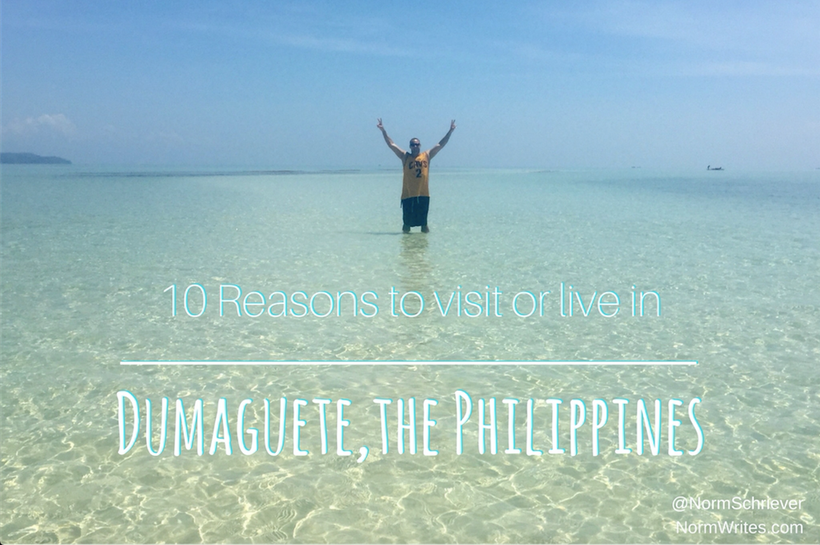 I've lived in Asia for four years now, but just recently relocated to the small coastal city of Dumaguete, located in the central Visayan region of the Philippines. Known as " The City of Gentle People," Dumaguete is home to about 120,000 residents but still feels like a small town. In fact, I find it to be one of the more enjoyable, healthy, and well-balanced places I've lived around the world.
Here are 10 things I love about my new home, Dumaguete: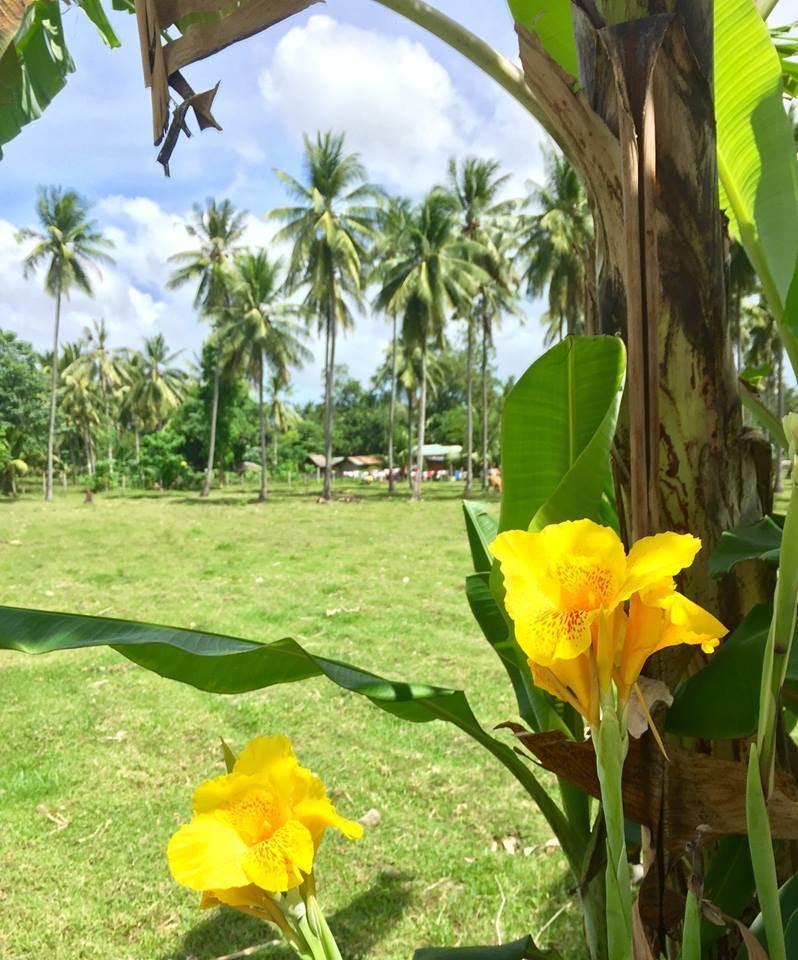 There are plenty of parks, gardens, palm groves, and rural dirt roads within Dumaguete, but even a few miles outside of town, the natural beauty is enchanting. The province (Negros Oriental) and big island (Negros) are lush and green, with sugar cane fields and pineapple groves in abundance.
All within an hour easy travel you'll find Apo Island, a world-renowned marine paradise, breathtaking Manjuyod Sandbar, Casaroro and Pulangbato waterfalls, Twin Lakes, and plenty of scenic mountains like Mount Talinis.
Hop the ferry to Siquijor Island, known for its white sand beaches, waterfalls and reputation for being haunted, or take a quick boat ride over to the island of Cebu and experience swimming with whale sharks in Oslob.
Dumaguete doesn't have white sand beaches, but up and down the coast there are plenty of chill resorts with nice beaches that have darker, volcanic) sand.
Rizal Boulevard (named after national hero Dr. Jose Rizal) is the center of community life in Dumaguete, a bricked, tree-lined strip that runs along the seawall. Locals, expats, and tourists congregate there, exercising in the morning, tracking the ships when it cools down late afternoon, or sitting with friends at one of the many resto-bars and cafes, watching the world go by with a cold beer or a coffee.
A short walk away you'll find well-maintained Quezon Park and the belfry, a lookout above St. Catherine of Alexandria Cathedral built in 1811. Only a few blocks away, the public market is always bustling with activity and fun to visit. These all contribute to the palpable sense of pride and close-knit vibe that anchors life in Dumaguete.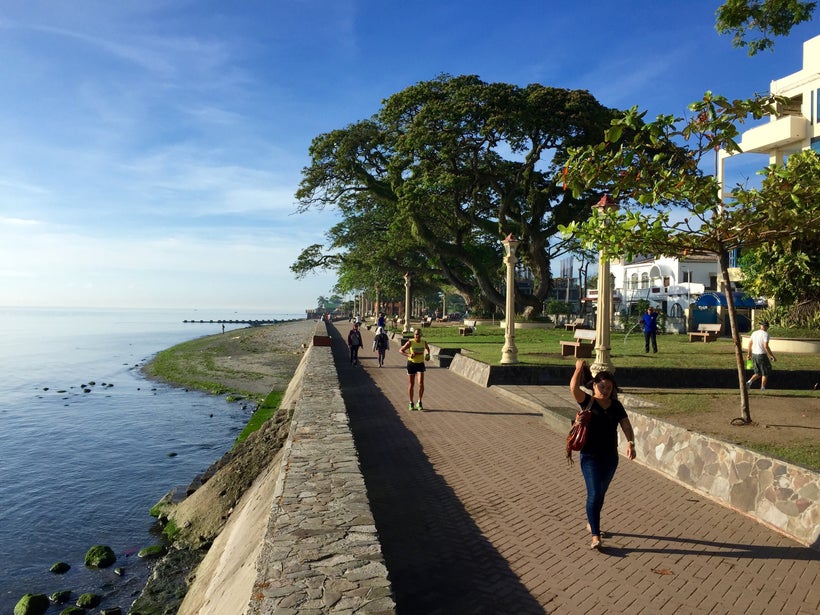 Life in the Philippines isn't as cheap as you may think, and definitely more expensive than Thailand, Cambodia, or Vietnam. But it's still inexpensive to live in Dumaguete, where rent may be $200 a month USD or less. (I pay the "ridiculously expensive" sum of $420 a month for one of only three apartments in the city that have a pool.)
Trike rides around town cost only 10 Pesos (about 20 cents USD), and you can go out to a good restaurant for a good meal and a couple of beers for $10 USD or less, while meals at a Filipino restaurant will only set you back $2-$3. Your only big bill is electricity if you run your air conditioner a lot, which can add up to $75-$100 USD per month or more.
In all, it's still one of the few places in the world where you can realistically live or retire in paradise for less than $1,500 every month.
Without a nearby airport, you're pretty isolated in most places in the Philippines, so one of the most practical features about Dumaguete is the airport within the city. CebuPacific and Philippines Air have daily flights to Cebu and Manila (around $35 and $80, respectively), and you can show up an hour before your flight and still have plenty of time, relaxing and listening to a troupe of blind musicians play guitar and sing while you wait.
Even better, I check in early and get my boarding pass, then go right back outside and wait at The Finish Line, a resto-bar with cold beer, good Wi-Fi, friendly staff, and a video screen that shows when my plane is landing.
They're building a bigger international airport out of town that's supposed to be ready by 2025 but for now, I like the charming Dumaguete airfield.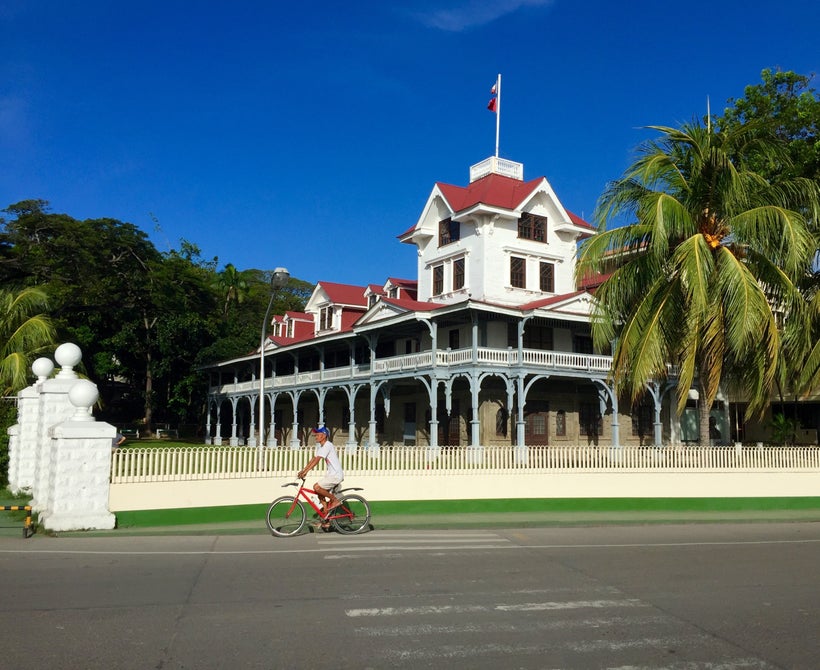 Dumaguete has an abundance of restaurants, coffee shops, and things to do, including a local mall (Lee Plaza) and the modern Robinson Mall. Dumaguete is home to a medical center affiliated with Silliman University, as well as a new hospital under construction.
During the day, an estimated 400,000 people come in and out of Dumaguete to work, study and do business. Thanks to its low cost, a large population of young, educated grads, and the fact that almost everyone speaks English (Cebuano - usually called "Bisaya" - is the local language), the BPO and IT industries are growing quickly. The Wi-Fi connection is consistent and good, something that's hard to come by outside major cities in the Philippines.
6. But still small enough
Despite these modern conveniences and more people moving here every year, Dumaguete has retained its island vibe. I've found the people in Dumaguete to be genuinely friendly, smiling, and eager to have a pleasant chat, making daily life enriching and enjoyable.
Unlike the hustling stress of Manila or snobbish indifference in Cebu City, people in "Duma" are still super chill. There's never a big rush, and even the 5 o'clock traffic jams in downtown are civil and sort-of charming!
Be prepared that Dumaguete is hear-the-crickets quiet at night and definitely not a party place. There are only a couple of proper bars (like the infamous Why Not) or small clubs in town. But you'll never lack for a place to gather with friends, enjoying a few beers or dinner, and even catch some great live music.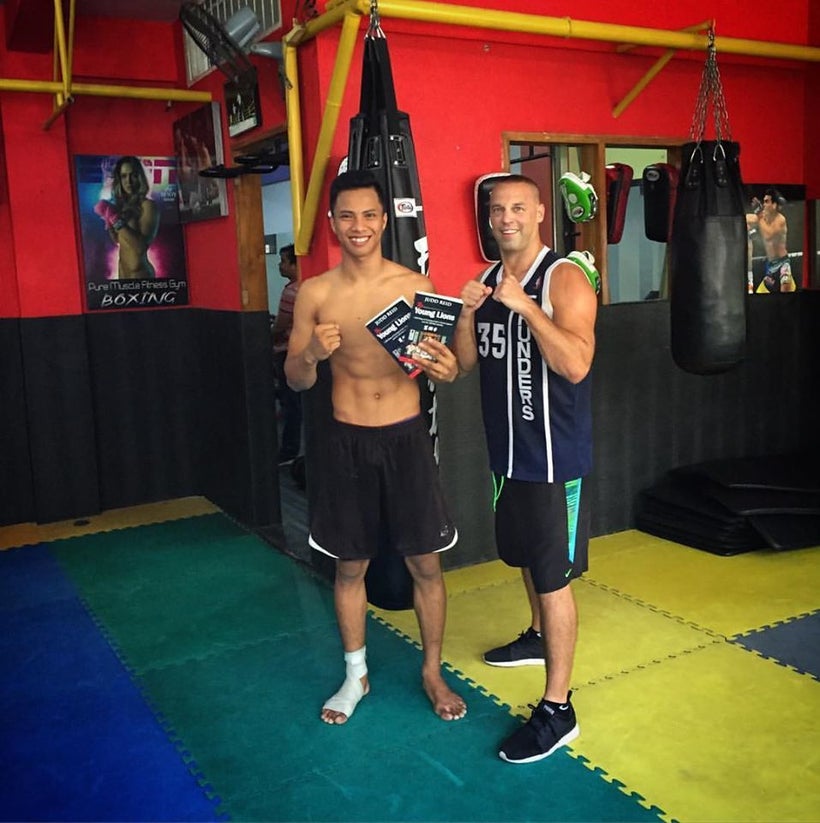 With so much nature, sports and recreation, and a low-stress vibe, it's easy to live a healthy lifestyle in Dumaguete. Unlike the artery-clogging diet you'll find in many parts of the Philippines, Dumaguete has plenty of locally grown fruit, enough vegetables, freshly-caught fish, and seafood filling its restaurants, public markets, and stands.
When it comes to exercise, there's an abundance of small gyms scattered around town (my favorite are the Fit&Play crossfit gym and the Clint Besario MMA Training Center). Filipinos revere basketball so there are courts amd hoops everywhere, but you'll also find soccer, Ultimate Frisbee, softball leagues, and a surprising amount of baseball being played in Dumaguete. The country roads that rise into the mountains are a cyclists' or hiker's dream, and the Rizal Blvd. plaza is filled with joggers every morning and Zumba groups in the evening.
8. Silliman University and other colleges
Dumaguete is a surprisingly vibrant academic hub, earning it the moniker, "Center of learning in the South." The city is home to the seaside campus of Silliman University, established in 1901 and one of the oldest in the Philippines, as well as St. Paul University (1904), Negros Oriental State University (1907), Foundation University (1949), the Dumaguete Academy for Culinary Arts, and several others. These institutions bring an influx of students, teachers, speakers, workshops and events, invigorating the culture of the town.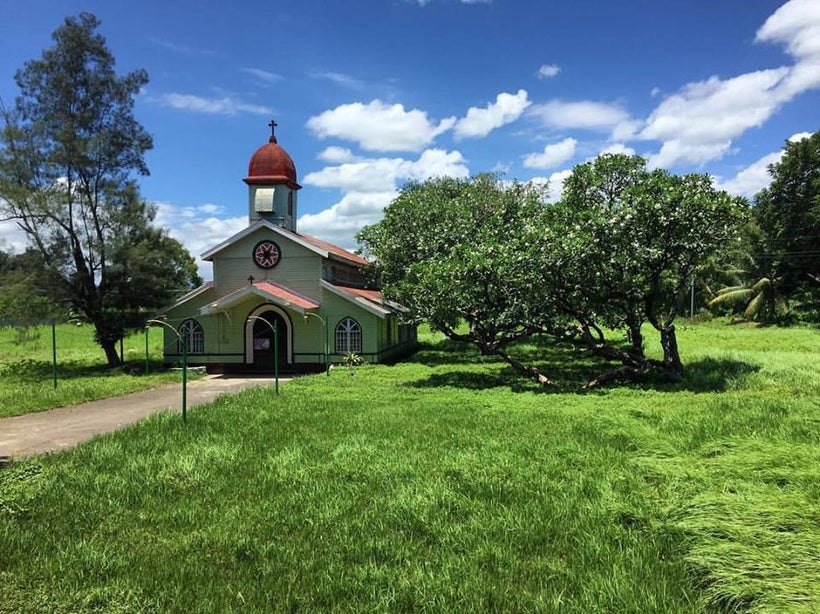 A little tourism is good for a town, but growth is a slippery slope and a place can easily lose its soul to tourism, like what's happened in Boracay (and might happen to El Nido soon). Dumaguete does receive a steady stream of tourists who want to scuba dive and island hop, but they are by no means overrunning the town, and a good portion are Filipinos traveling within their own country.
While no one knows for sure how many foreigners and expats live in Dumaguete, we do know that the area is growing fast, thanks to a sterling reputation and a Forbes Magazine article listing it as one of the "7 Best Places to Retire Around the World".
I find Dumaguete to be cleaner and more environmentally conscious than many other places in the Philippines. The streets are a little bit wider and better maintained; you'll see more flowers, gardens, and greenery; people litter less and sweep up more, and the clean country air is refreshing (when they're not burning the fields). I live only a short bike ride from the center of town, but it feels like I'm way out in the province, surrounded by roosters, goats, and cows, green fields and picturesque country roads.
Dumaguete is also very safe. Although I don't have official statistics, I walk and bicycle everywhere, even at night, and never had a problem. Of course, you have to be cautious anywhere you go in the world, but even in the crowded public market or downtown it feels safe, and violent crime is virtually nonexistent.
Do you have questions about living in Dumaguete or traveling in the Philippines? Hit me up!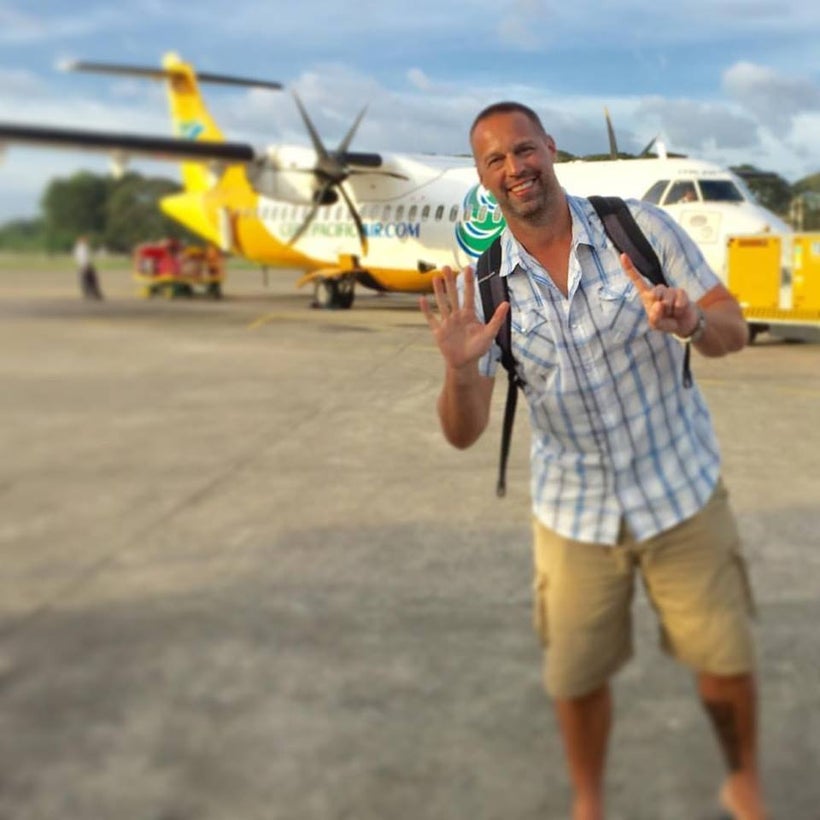 Calling all HuffPost superfans!
Sign up for membership to become a founding member and help shape HuffPost's next chapter
This post was published on the now-closed HuffPost Contributor platform. Contributors control their own work and posted freely to our site. If you need to flag this entry as abusive,
send us an email
.