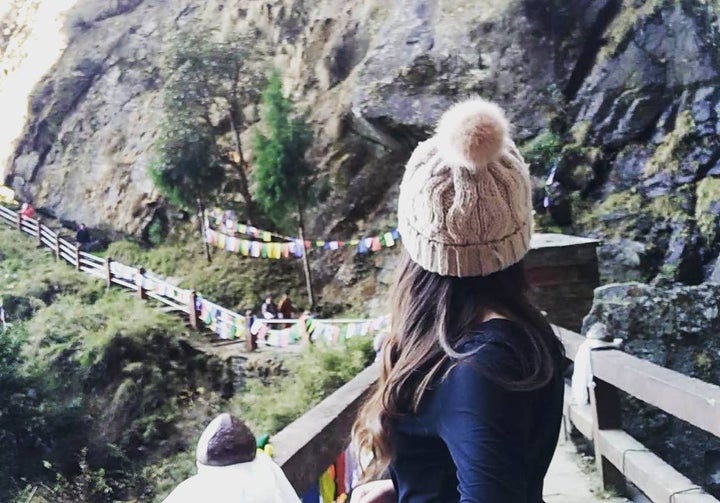 With less than 29,000 international visitors each year, the mysterious Himalayan Kingdom of Bhutan is one of the least visited countries in the world. It is a nation that sparks the intrigue of many an intrepid adventurer. Captivated by the allure of the road less traveled, a land fabled to be occupied by dragons, magic, and mythical creatures, we dream of treading the mountain passes that ascend towards the Tiger's Nest, of witnessing a sacred ritual like those which we've seen in travel literature.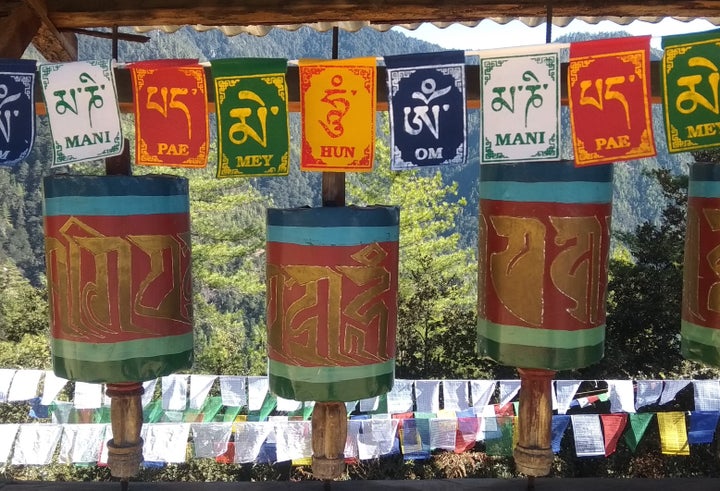 The only problem? There is little information available to help a World Traveler plan their Bhutanese adventure. Talk of travel in the Dragon Kingdom is surrounded by rumors of expense and inaccessibility, but Bhutan is not as out of bounds as you may think. Here's why you should consider adding it to your 2018 bucket list.
#1 It's Unspoiled by Tourism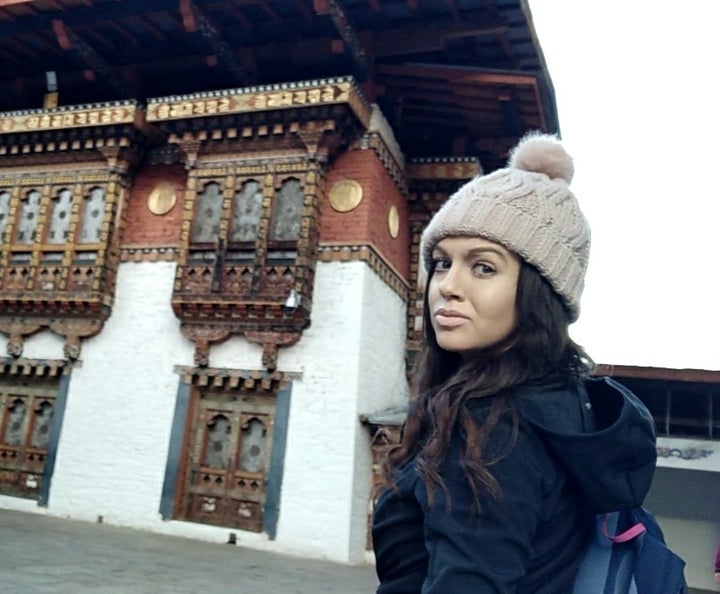 There's something alluring about treading paths where so few have gone before and exploring lands unchanged by tourism. The Bhutanese fiercely protect their country and culture and so travelling here provides a unique experience. Occasionally you will find that you have temples, dzongs (fortresses) and other important sites almost entirely to yourself. There's no risk of being hassled by touts or eating bad food at a touristic restaurant in Bhutan simply because there aren't any! The word "authentic" is one of the most overused phrases in travel literature but it certainly applies here.
#2 It's Like Stepping Back in Time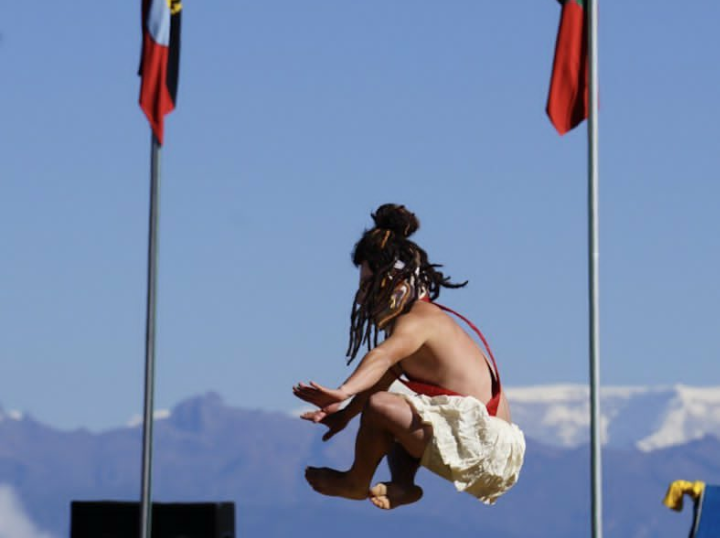 As a consequence of decades of isolation from the rest of the world, Bhutan has perfectly preserved its cultural identity. People still wear the traditional national dress, ancient Buddhist rituals are stringently adhered to, and century-old farming and construction methods are used in favor of modern alternatives.
#3 It's Not as Expensive as You May Think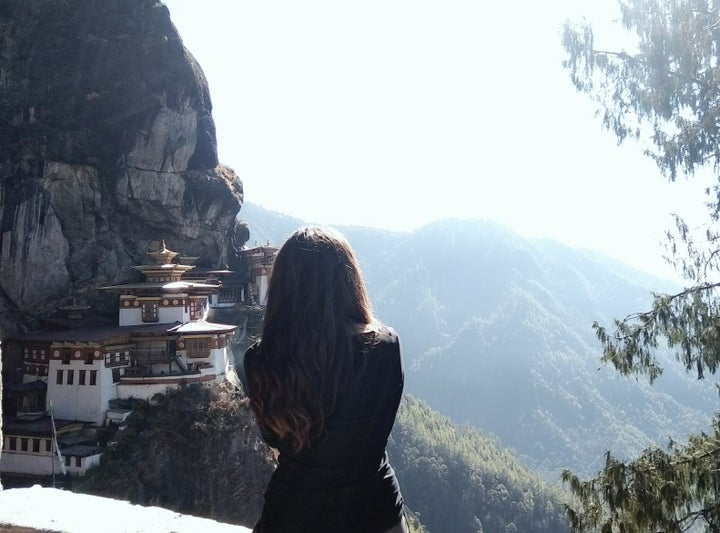 Many people hear about Bhutan, fall in love with the idea of trekking in its mountain passes and... mentally cross it off their bucket list when they hear about the travel costs involved. With a minimum daily fee of $200 per person, ($250 in the peak season), Bhutan certainly isn't a budget destination. However what many people do not realize is that that fee is all inclusive and covers accommodation (in 3 and 4 star hotels nonetheless), three meals a day, a private tour guide, a private driver, and attraction admissions. When you break it down, you're getting a pretty good deal. It's still pricey but, for a once in a lifetime dream trip, it is absolutely worth saving up for.
The Bhutanese government invest a significant portion of this fee back into their community policies in order to continue to provide residents with free healthcare, education, and to aid those in poverty. As such, you know the money is going towards a good cause.
#4 Happiness is Measured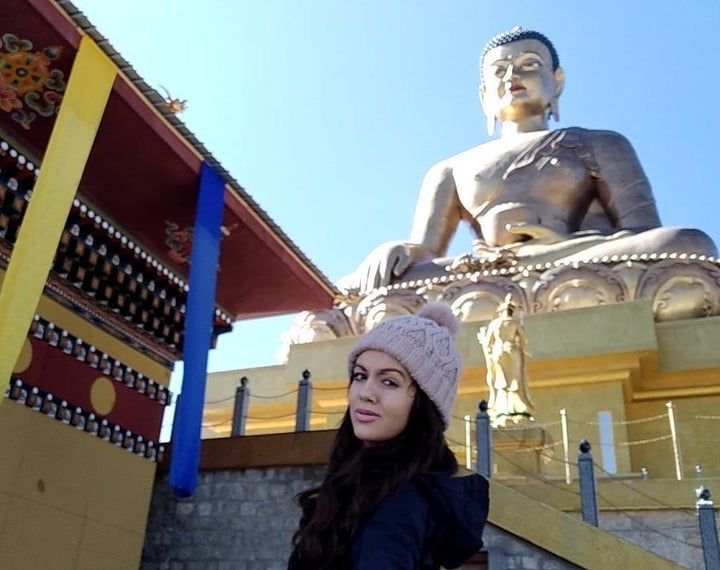 Often referred to as being the last Shangri-la, the Bhutanese government prioritize the country's unique metric of GNH (Gross National Happiness) before GDP , favouring the ideology that fulfilling, happy lives are more important than wealth and material things. GNH is an index covering several socio-economic concerns. Under GNH, the Bhutanese receive free healthcare, free university education, and the country's environment and culture are carefully preserved.
#5 The Undisturbed Natural Beauty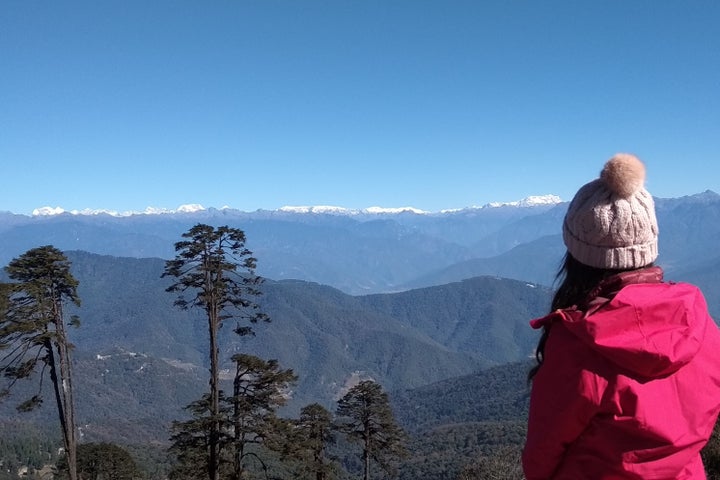 As part of the country's Gross National Happiness index, the Bhutanese believe in taking good care of the environment. Over 70% of the country is under forest cover and it is the only country in the world that is not only carbon neutral, but carbon negative - meaning that the Bhutanese consume more CO2 than they actually produce! The air here feels cleaner, crisper and for the outdoor types, there are plenty of stunning hiking trails to enjoy amid the backdrop of the rugged Himalayas and the untouched natural beauty of the county.
#6 It has a Vibrant, Magical Culture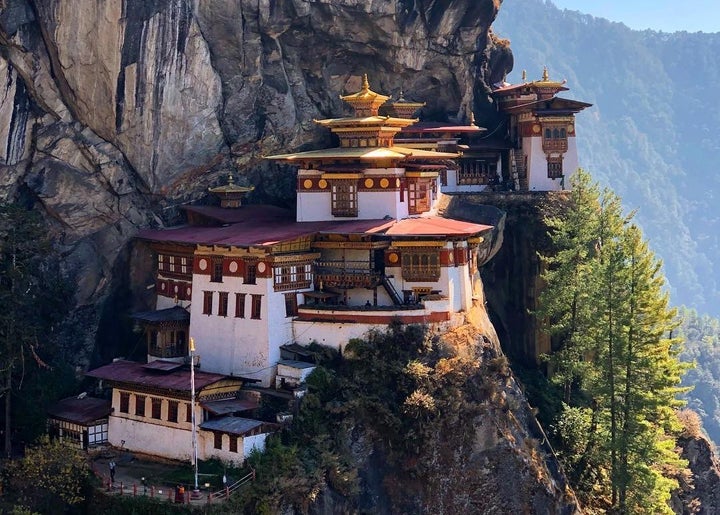 Bhutan is a fascinating South Asian country where legends become history and mythological creatures and magic are part of reality. Take the infamous Tiger's Nest for example (pictured above) where Tibetan Buddhist Master Guru Padmasambhava is said to have flown on the back of a flying tiger, or the "Divine Madman" who was believed to have fought off enemies with a thunderbolt from his magical genitalia. Have you ever heard of a place with a more fascinating backstory? Of course not!
#7 The Mesmerizing Tsechus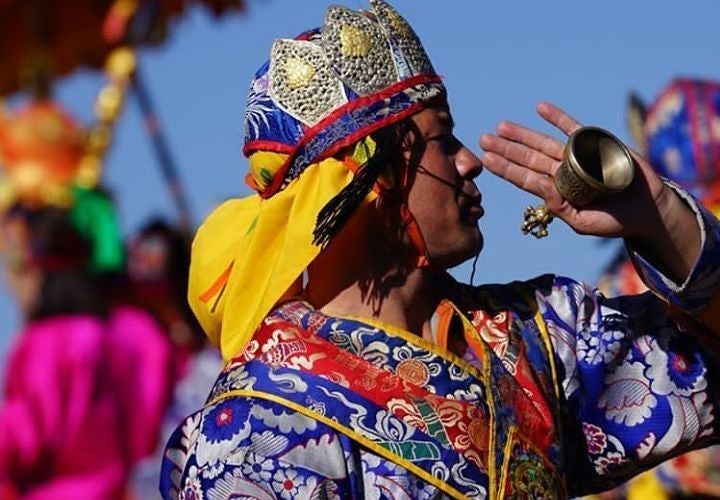 Tsechus, or masked dance festivals are a large part of Bhutanese culture and a fascinating spectacle to behold. Traditional music plays as Buddhist Monks perform ancient dances dating back as far as the 16th century. Far more than being just beautiful spectacles, tsechus were designed to shun evil spirits or to re-enact notable historic events. Occurring almost monthly, people come from far and wide to marvel at these performances, donning their very best kho or kira (traditional dress). It's not uncommon to spy Bhutanese royalty in the crowd either!
#8 It's Solo Travel Friendly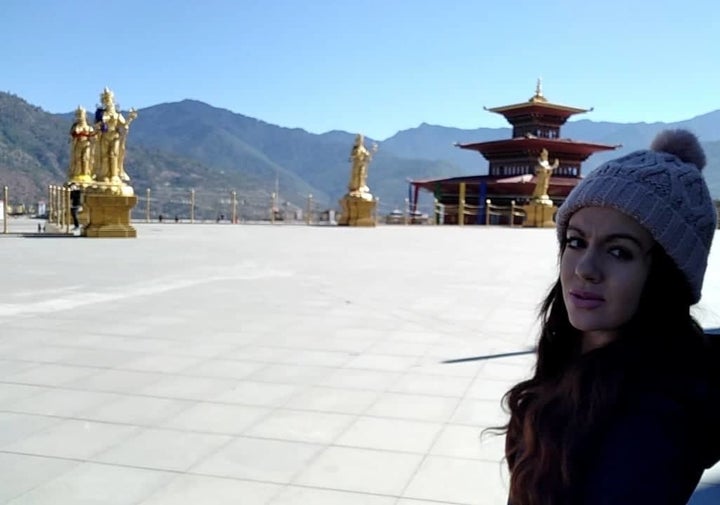 With the exception of Indian nationals, foreign travelers cannot travel completely alone in Bhutan. That's not really what an experienced solo adventurer wants to hear but fortunately, since you have a personal guide and driver, you have complete flexibility over your schedule and itinerary. Exploring Bhutan with these people in tow feels more like exploring with local friends than as part of an organised tour so you really do not lose your independence.
#9 The Food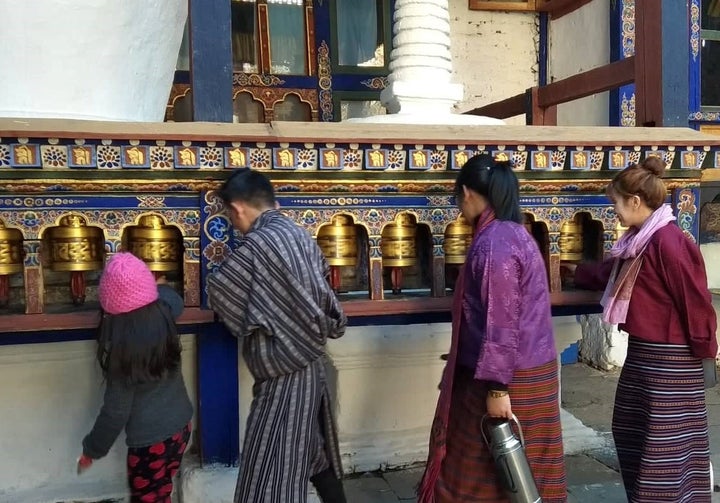 Hearty, and with just enough spice to pack a punch, Bhutanese food was designed to help the locals survive amid high altitudes and harsh winter climates. Be sure to order up a plate of Ema datshi - a dish made from chili peppers and melted Yak's cheese that's a staple at most dinner tables, then wash it all down with a butter tea or cup of rice wine. One thing's for sure - you'll be disappointed that you can't find this incredible food anywhere else in the world.
#10 The People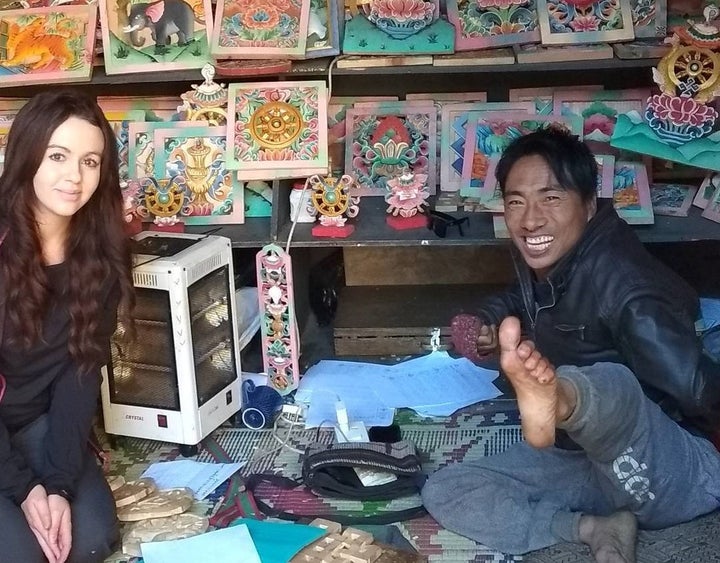 Bhutan is a very peaceful Buddhist country. It's people believe that all sentient beings are equal, and treat all life forms with kindness. The Bhutanese are intrigued about the lifestyles of foreigners and will be eager to strike up conversations with you. Though it is a remote country, you will never feel isolated or fearful of your safety.
With special thanks to Druk Asia for organising my trip to Bhutan and making this article possible.
Melissa Douglas is a British Travel Writer that has been traveling the world solo for the past six years. She believes in pushing the boundaries of solo female travel and exploring destinations that few solo women have before. She blogs at www.highheelsandabackpack.com
Popular in the Community